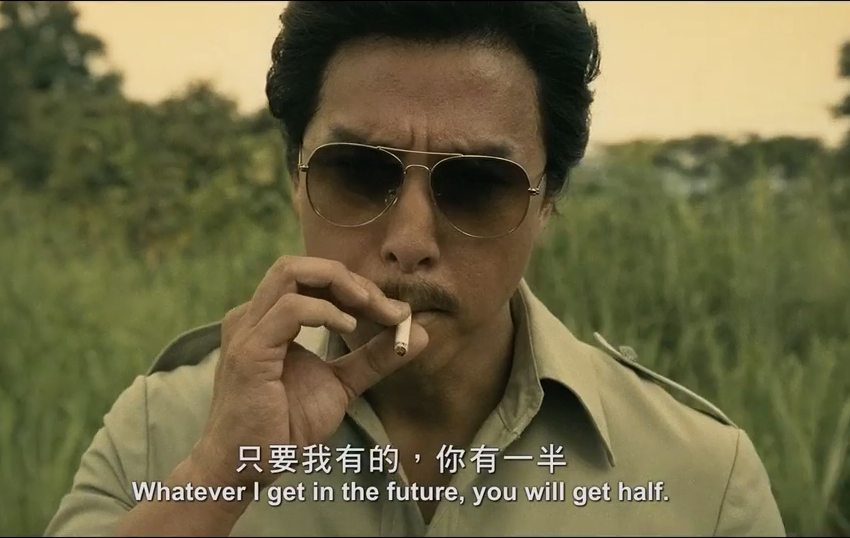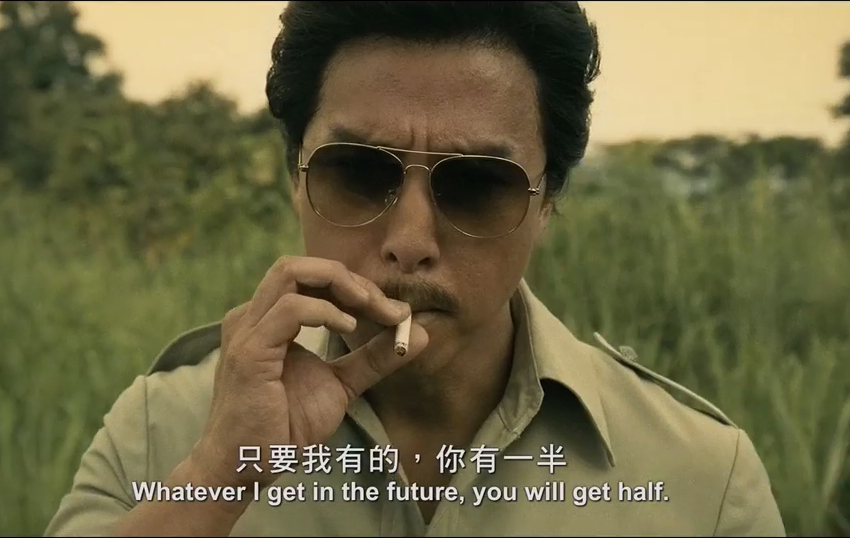 Are you a fan of Netflix's Narcos? However, while watching the insane exploits of real-life drug lord Pablo Escobar do you ask yourself if this could be made even better if it was actually Donnie Yen playing a Chinese gangster? Well, then I've got a trailer for you!
Chasing the Dragon (also known as King of Drug Dealers) is an upcoming crime action-thriller which sees the legendary martial artist take on the role of Crippled Ho (Please, no immature jokes. I've made them all inside already), based on real-life crime kingpin Ng Sek-Ho. An illegal immigrant from Mainland China, Ho snuck into Hong Kong in 1963. Finding the British-ruled city rife with police corruption, Ho used his relationship with crooked cop Lee Rock (played by fellow Chinese cinema legend Andy Lau and not to be confused with Naruto character in the green jumpsuit) to escape his poor roots and build up a vast criminal empire through violence and intimidation. Also the power of some wild 60s hairstyles and a radical moustache.
Two trailers have actually been released for Chasing the Dragon, and they both look this film could be a cool crime thriller. While still kicking butt, Yen seems to mostly ditch his kung fu vibes to keep things a bit more grounded here, while the always great Lau is actually playing the character of Lee Rock for the third time. Lau starred as the real-life corrupt policemen in two movies back in the early 1990s, but they are unrelated to Chasing the Dragon.
Check out the two trailers below, which actually both sell the movie as two completely different things: either a violent and gritty crime thriller, or a fun and breezy crime romp. Either way it looks good.
Chasing the Dragon was co-directed by Jason Kwan and Wong Jing and also stars Kent Cheng and Wilfred Lau. It is scheduled for release in China on 28 September, and will get a limited international release thereafter. Here's the official synopsis:
Donnie Yen stars as infamous real-life drug kingpin Crippled Ho, who came to Hong Kong an illegal immigrant in 1963 and ruthlessly carved an empire from the chaotic underworld of drug dealers and corrupt police that ruled the city under notorious detective Lee Rock (Andy Lau).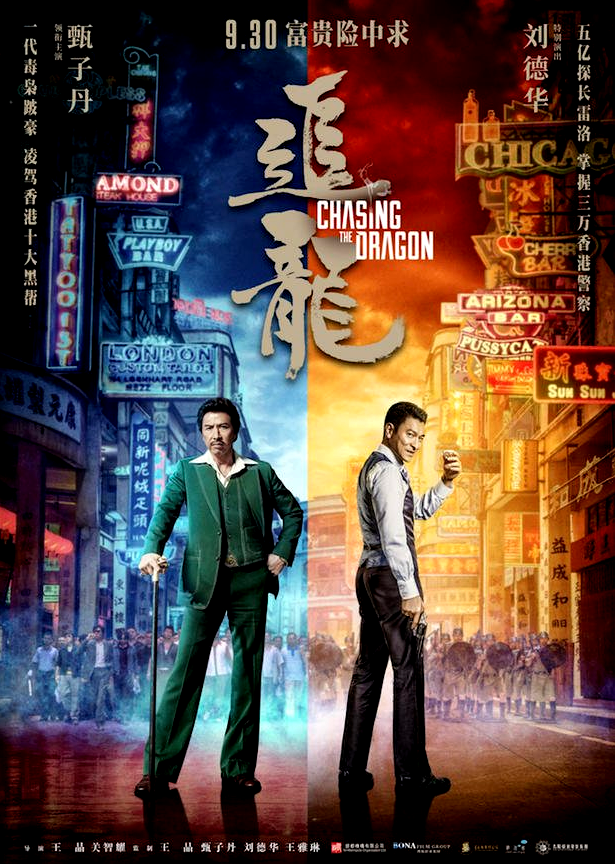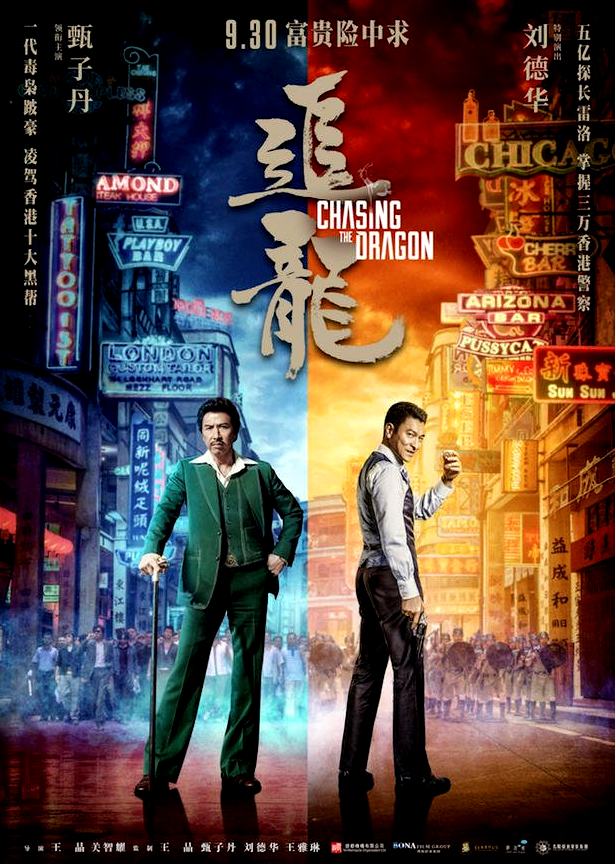 Last Updated: September 26, 2017