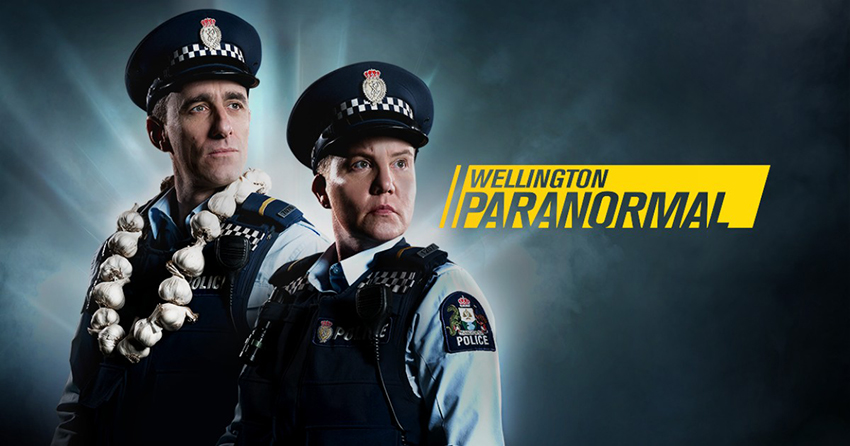 Taika Waititi may be a pineapple-print wearing geek god now thanks to his work on Marvel's Thor: Ragnarok, but for the longest time the weird and goofy New Zealand filmmaker was really just known for quirky film festival fare. Well, that and What We Do In the Shadows, the most hilarious film about vampires since the Twilight movies (those were supposed to be offbeat comedies, right? I mean, did people actually watch those with a straight face?).
Released in 2014, the hilarious mockumentary-style comedy showed Waititi as a frilly shirt-wearing vampire who along with his housemates – which includes frequent collaborator Jermaine Clement of Flight of the Conchords fame – try to cope with the complexities of modern life. And it was hilarious. Did I mention that already? Well, it was.
And now the hilarious cult hit has spawned a TV series spinoff – not to be confused with the actual planned What We Do in the Shadows TV series from FX. This new show, also shot in the same mockumentary style and boasting the exact same dry wit, follows Officers Minogue and O'Leary (played by Mike Minogue and Karen O'Leary), the bumbling, totally oblivious New Zealand cops who got called to investigate the smell of "barbecue" in the original film. In Wellington Paranormal, we see that vampires were just the start of the supernatural adventures for this not-quite dynamic duo. Check out the first trailer below.
Sergeant Ruawai Maaka of the Wellington Police enlists the aid of Officers Minogue and O'Leary to tackle paranormal events in New Zealand's capital city. In a police reality show style, the 6 part series follows these kiwi cops as they investigate cases such as the demon possession of a teenager, a noise complaint at a haunted house and a blood bank robbery.
Besides producing/writing and possibly directing, it is believed that Waititi and Clement will reprise their vampiric roles during the six-episode first season of Wellington Paranormal, which is scheduled to premiere in New Zealand on 11 July. Hopefully, we can get to see it as well not long thereafter.
Last Updated: July 3, 2018