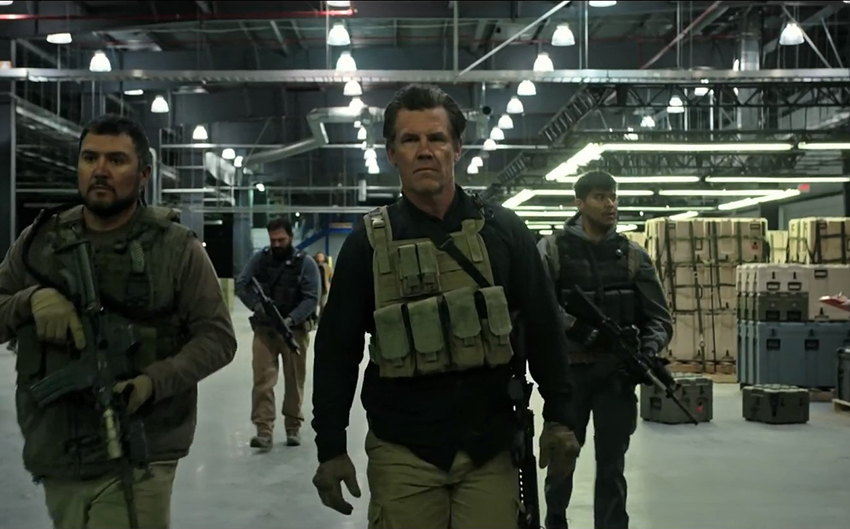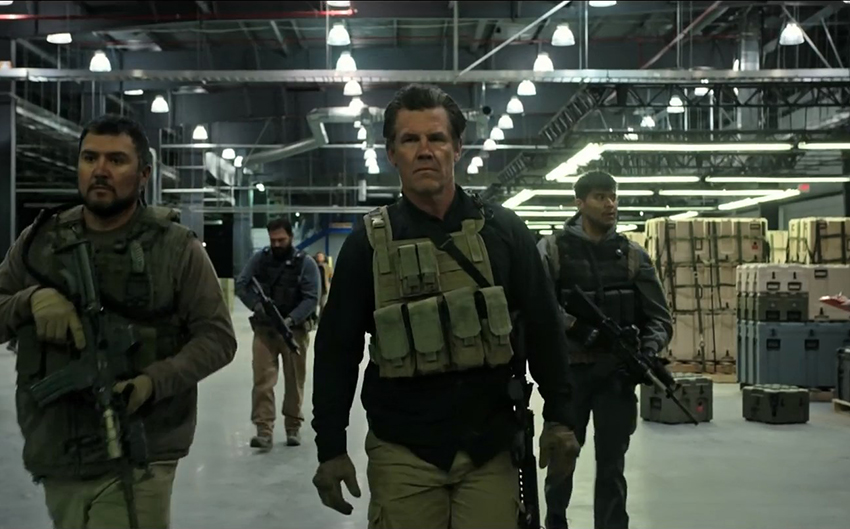 Just because you do something amazing once, doesn't mean you have to try and do it again. This is a lesson that Hollywood is seemingly very stubborn to learn, much to the benefit of E-tv and its regular Friday night lineup of terrible movie sequels. Whether we're in for another follow-up failure with Soldado, the upcoming sequel to Denis Villeneuve's 2015 thriller masterpiece Sicario, is still up for debate but at least we have the first trailer to help us get an idea of what to expect.
In Sicario 2: Soldado, the drug war on the US – Mexico border has escalated as the cartels have begun trafficking terrorists across the US border. To fight the war, federal agent Matt Graver (Josh Brolin) reteams with the mercurial Alejandro (Benicio Del Toro).
Modern master Villeneuve is not back behind the camera for this sequel, and nor is Emily Blunt's Kate Mercer back in front of it. Said camera is also not being operated this time around by Oscar-nominated cinematographer Roger Deakins. Those are huge omissions indeed. However, critically acclaimed scribe Taylor Sheridan is back to scripting this entry, and Josh Brolin and Benicio Del Toro's Matt Graver and Alejandro Gillick, the first film's most intriguing characters, are taking centre stage this time around. Add in acclaimed cinematographer Dariusz Wolski as a replacement for Deakins, and that's still a potent combo of talent.
This trailer also seems to hint at an intense and hard-hitting thriller, but to me it appears to just be lacking a splash of some of that jaw-dropping vision the first one boasted. That's more than likely down to director Stefano Sollima, who has the tough job of filling Villeneuve's incredibly large shoes, despite the fact that he's a bit untested having never helmed anything of this size. And that's really the nagging issue here. Sicario was as brilliant as it was because of Villeneuve's directing which kept a ridiculous amount of tension up for its entire running time, building suspense as much as it built a mystery, and making it all look gorgeous in the process. Can Sollima pull off the same?
We'll have to wait until 29 June 2018 to find out the answer to that question.
Last Updated: December 19, 2017