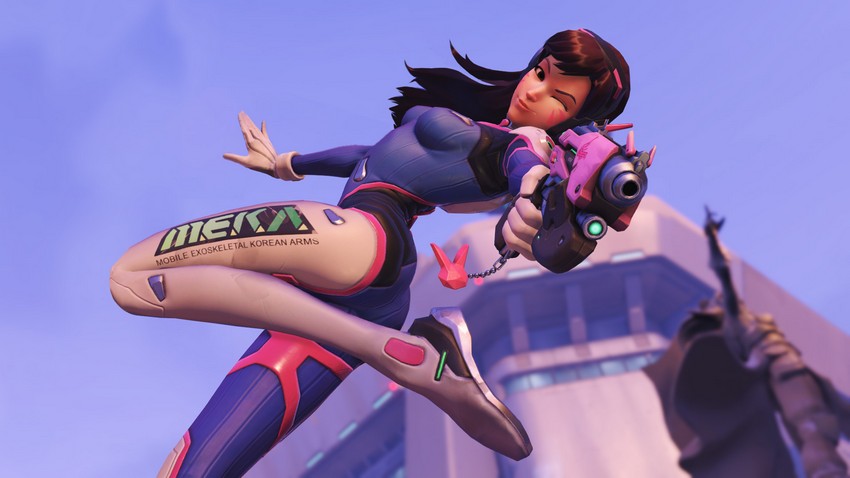 A brand new Overwatch animated short just dropped a little earlier featuring everybody's favourite young professional-gamer-turned-mech-pilot D.va. Well, everybody else's favourite, because if my Mercy gets blasted in the face with a flying rocket barrage one more time, I am going to stick some angel wings in somebody's nether regions.
Aaaaaanyway, back to D.Va as the spunky South Korean girl is the star of the new animated short, but that's not the only way she's featuring today. Along with the animated short, Blizzard has now also revealed a brand new control map for the game set in none other than D.Va's home of Busan.
That looks pretty damn good, and I really like the variety of both visuals and gameplay on offer there. I just have a couple of questions: What is that fighting game at 0:25 mark and can we play both it and the Dance Dance Revolution game? Can we sing karaoke and if not, why has Blizzard disappointed us so? And finally, has anybody checked that train to Busan for zombies?!
Jokes aside, the new map is divided into three distinct areas in which we will be playing the control game mode. Here's the official description breaking it all down:
Travel to Busan, South Korea and battle for control across three distinct locales within one map: Sanctuary, Downtown, and MEKA Base.

Explore the serene setting of the Sanctuary, surrounded by an ancient temple, beautiful gardens, and historic architecture. Clash in the bustling metropolis of Downtown, where players will fight across a busy PC bang, flashy karaoke bar, and central light rail station (just watch out for the train). Contest for position in MEKA Base—home of South Korea's frontline defense against the gwishin omnic attacks: D.Va and the rest of the MEKA squad. Teams must fight to hold each of the three stages to establish complete control of the city that refuses to surrender its way of life to any threat.
You can actually go check out Busan right now as the new map has actually gone live on the PTR already.
Last Updated: August 22, 2018