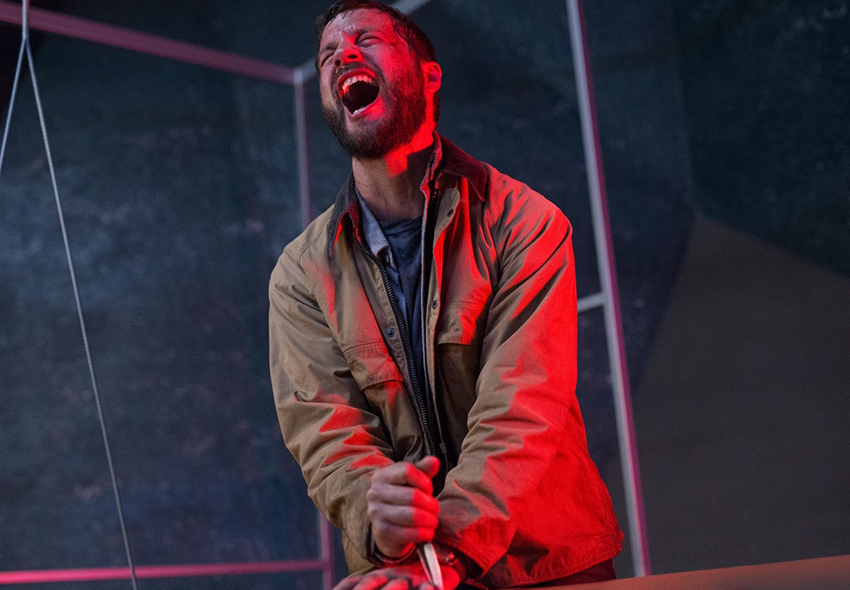 While the Saw franchise essentially became nothing but torture porn, the first film was actually a surprisingly effective pot-boiler with a very clever twist. So too the first Insidious film scared some brand new life into the classic ghost story genre. As many people know, the man behind both of those films is director James Wan who has gone on to become a big name in Hollywood (he's currently making DC Comics' Aquaman movie). Thing is though, Wan was only one half of the duo behind those films, with writer Leigh Whannell carrying the rest of the load. And now Whannell is trying to make a big splash himself with Upgrade, an upcoming sci-fi thriller that looks all kinds of bonkers in the best way.
Written and directed by Whannell, Upgrade is set in the near future when technology has become even more ubiquitous than it is now. Enter the both awesomely and dumbly named Grey Trace (played by Logan Marshall-Green, aka the poor man's Tom Hardy), who is a complete Luddite. However, when his wife is murdered and he's left paraplegic in the same attack, he turns to technology to help him get some revenge. Called the STEM, this bit of AI magic implanted into Grey's spine doesn't just give him back his ability to walk but also some very violent skills as you can see in the NSFW Red-band trailer below.
That looks like it could actually be some skop, skiet en donner fun. Also, bloody. Very bloody, in fact, based on the early reports from folks who have seen the film already. Luckily, it's not just about the gory violence though as Upgrade premiered at the SXSW film festival earlier in the year to positive reviews and actually won the festival's Midnighters Audience Award ("Midnighters" is a category the festival reserves for more hard-hitting and cult-type films).
Upgrade is being released through mega-producer Jason Blum's Blumhouse Productions, which were also the ones behind the Insidious franchise and have made an art out of turning micro-budget fare like Get Out, Split and Paranormal Activity into serious money spinners. We'll have for Upgrade's mainstream debut in the US on 1 June to see if they can do the same here.
Last Updated: April 4, 2018