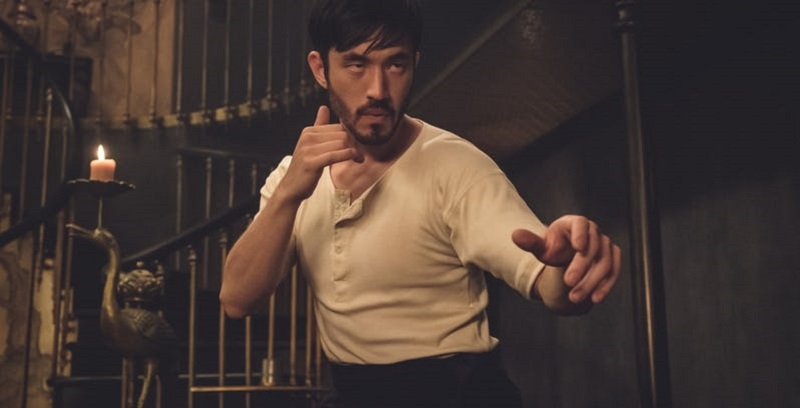 When it comes to Kung-Fu legends, few are more iconic than the legendary Bruce Lee. And while his star was lost to a world far too early, we still have his remarkable legacy to keep us going. Not just the legacy of the movies he left behind, but some of his writings and ideas too. Writings which form the foundation of this exciting new Cinemax series, Warrior.
This series, which features all the kung-Fu mastery that you would expect from a legend like Lee himself, is set in 19th Century San Francisco during the Tong Wars (not to be confused with what happens around the braai on a regular weekend in South Africa) and is created by Banshee co-creator Jonathan Tropper with the series premiere directed by Fast and the Furious helmer Justin Lin. The series stars Andrew Koji in the lead as Ah Sahm, Dianne Doan as Mai Ling, and Rich Ting as Bolo.
This series certainly looks like a lot of fun. Not only is the 19th Century backdrop really appealing, but the fight scenes here look well executed and although there are hints of decent story behind it all too, those fight scenes are really all that I care about. Warrior is set to premiere on April 5th on Cinemax, but the series is far from completion of its production, as in fact they are still looking for some volunteers.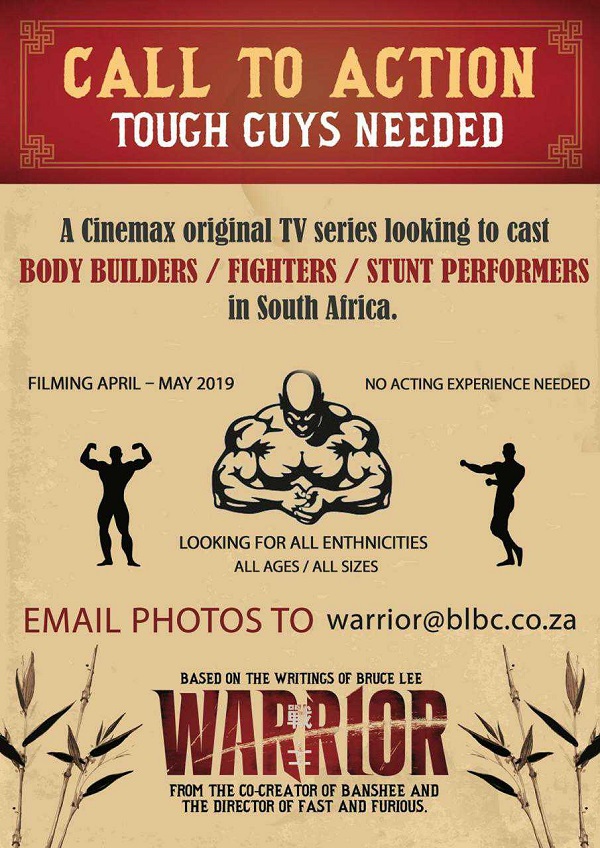 The backdrop might be San Francisco, but the series is actually filmed in Cape Town and Kervyn revealed that they are actually looking for tough guys (and possibly gals) to appear in some of the scenes in the series. I can only assume that Kervyn somehow knew about this because he secretly wanted to be cast.
It's great to see Cape Town continue to leave a mark on the industry with its impressive film industry, but perhaps even more impressive to know that much of the excellent fighting and stunt work that we will be seeing in this series will be local talent.
You can see some more posters and brief synopsis about the series below:
WARRIOR is a gritty, action-packed crime drama set during the brutal Tong Wars of San Francisco's Chinatown in the second half of the 19th century. The series follows Ah Sahm, a martial arts prodigy who emigrates from China to San Francisco under mysterious circumstances and becomes a hatchet man for one of Chinatown's most powerful tongs (Chinese organized crime family)
Last Updated: March 5, 2019