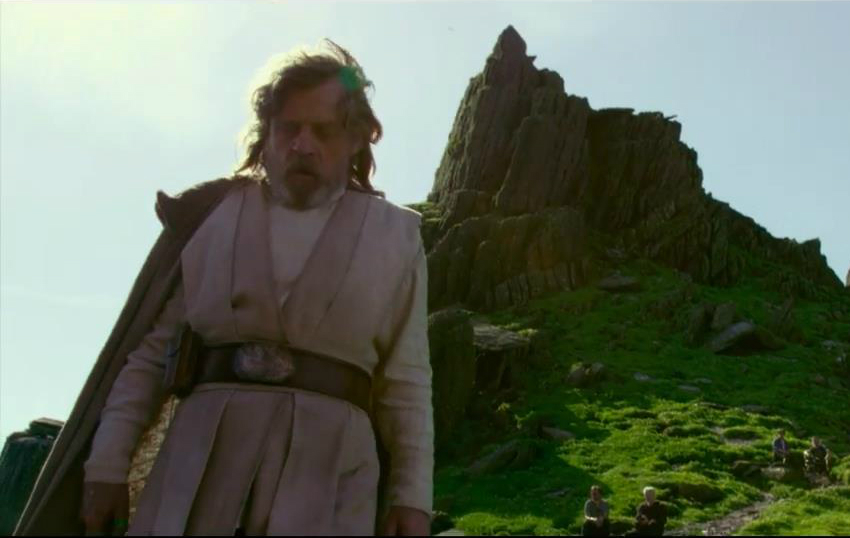 We're just a few days away from the biggest day on the geek news calendar in San Diego Comic-Con, but Disney is not willing to wait that long to get fans all frothing at the mouth. This weekend past the House of Mouse held their annual D23 Expo in Anaheim, California and the mega-studio certainly didn't pull any punches. While there was big news for Disney's own efforts (more on that later), it was their Pixar, Marvel and Lucasfilm properties that really set the internet buzzing. In the latter case, this involved a brand new look at the highly anticipated Star Wars: The Last Jedi.
Before you get too worked up, no, we didn't get a brand new trailer for the follow-up to The Force Awakens, 2015's triumphant return of Star Wars to the big screen. No, as with all things Star Wars, the studio is still keeping things very hush hush. However, instead, we got a new behind-the-scenes video presentation that is equally as cool as it features cast and crew of The Last Jedi, led by writer/director Rian Johnson talking about what we can expect from the blockbuster. This included looks at a variety of the film's amazingly colourful locations and alien creatures, as well as shots of some great looking set pieces.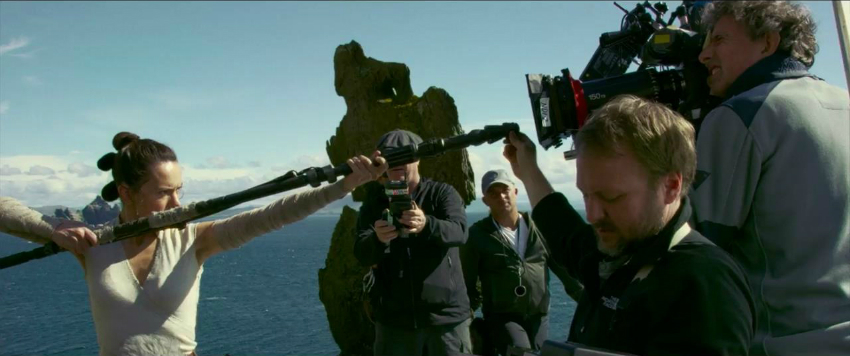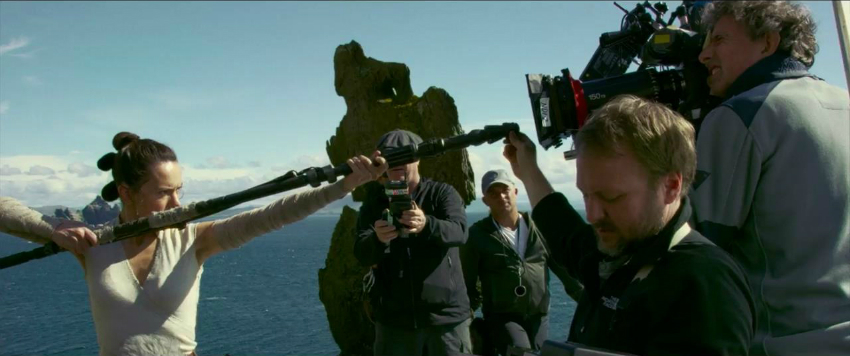 All of these are stuff with all kinds of details (is that facility filled with bacta tanks in the beginning?!) that fans will no doubt be poring over in the days to come to try and discern all The Last Jedi's secrets. One thing that is definitely no longer a secret is but also our first real proper look at newcomer Kelly Marie Tran's Rose, a smaller character who apparently plays a pivotal role. There are also looks at star Daisy Ridley's lightsaber training routines, more of Mark Hammil's grizzled Luke Skywalker, some cool action beats, and much more. Oh, and of course a touching moment from our beloved princess.
Check it out below.
One day I'm probably going to be able to see video of the late, great Carrie Fisher and not get a lump in my throat. Today is not that day. In much lighter news: "IT'S A WRAP!". Oh those Mon Calamari! Such jokers!
Along with the video featurette, we also got a trio of brand new posters focusing on Ridley's Rey, John Boyega's Finn, Fisher's General Leia, Hamill's Luke Skywalker, Adam Driver's Kylo Ren and Oscar Isaac's Poe Dameron that will have fans seeing red. No, there's nothing to get angry about, but these character posters continue the crimson motif of The Last Jedi's ominous title treatment.
Star Wars: The Last Jedi is scheduled for release on December 15, 2017. Here's the official blurb:
Star Wars: The Last Jedi is written and directed by Rian Johnson (Brick, Looper) and continues the storylines introduced in Star Wars: The Force Awakens, welcoming back cast members Mark Hamill as Luke Skywalker, the late Carrie Fisher as General Leia Organa, Adam Driver as Kylo Ren, Daisy Ridley as Rey, John Boyega as Finn, Lupita Nyong'o as Maz Kanata, Oscar Isaac as Poe Dameron, Domhnall Gleeson as Hux, Anthony Daniels as C-3PO, Gwendoline Christie as Captain Phasma, and Andy Serkis as Supreme Leader Snoke. New cast members will include Academy Award winner Benicio Del Toro, Academy Award nominee Laura Dern, and newcomer Kelly Marie Tran as Rose.
Last Updated: July 17, 2017