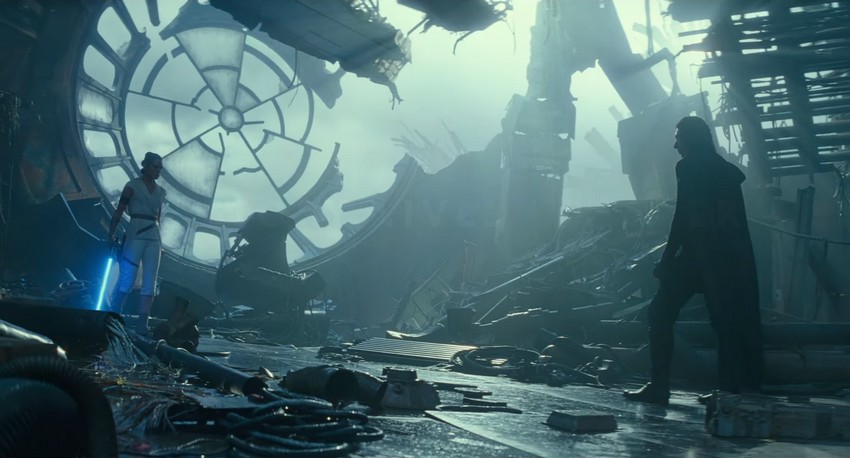 "Long have I waited," declares an ominous voice in the final trailer for Star Wars: The Rise of Skywalker and boy do we know the feeling! It's been around six long months since Disney/Lucasfilm gave us our first look at the upcoming ninth and supposedly final chapter in the Skywalker saga that creator George Lucas kicked off more than 40 years ago.
Now, on the anniversary of the late, great Carrie Fisher's death we finally have a new – and our last – preview of the hotly anticipated upcoming film! True to form though, Lucasfilm/Disney is still keeping The Rise of Skywalker very, very tightly under wraps. There's a lot going on here, most of it being us asking a whole lot of questions. Personally, I think that's the way it should and damn it has left me hyped up! Check it out below!
Ooh. So Rey is totally training on Endor, right? Hence why the ruins of the Death Star – including the throne room – is there, and why she appears to be dropping an old Rebel Alliance helmet as she runs. Also, are Rey and Kylo fighting each other or working together? Because they do both here, including destroying some type of Vader-like figure together. Maybe a shared Force vision?
And now we know where Emperor Palpatine has been chilling for the last few decades… and it looks rather uncomfortable. Spike thrones are not good for the lumbar region. And hey, look. Everybody has gathered as C-3P0 finally gets some love. I'm sure Darryn will be ecstatic about that. Know what I am ecstatic about? Mark Hamill's voiceover as Luke Skywalker starting that famous missive, "May the Force be with you," with Carrie Fisher's Leia completing it with "Always". That's a great little touch.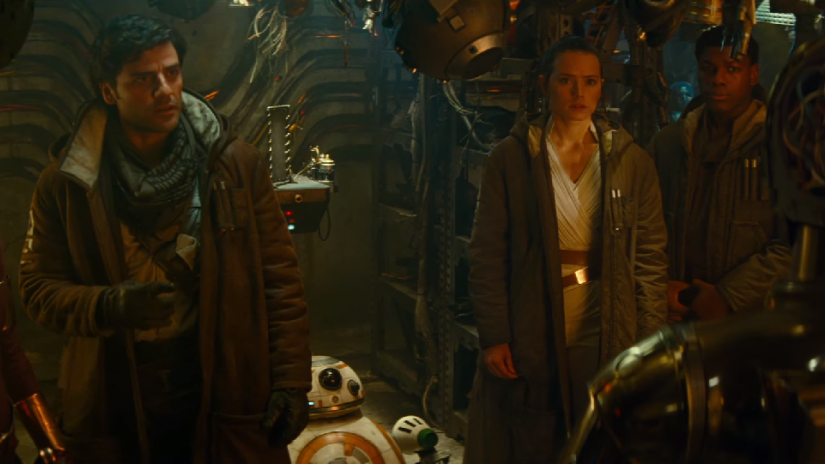 If all of that leaves you as excited as I am, then you need to go book your tickets right now. Yep, that's right, TICKET SALES FOR STAR WARS: THE RISE OF SKYWALKER HAS NOW OFFICIALLY OPENED! Go, go, go! [Update: Well as soon as local cinema chains actually get their act together. Ster Kinekor's home page is updated to say bookings are open, but when you click the "Book Now" button it tells you to "Hold tight, bookings will be available soon." Sigh! Every time! SECOND UPDATE: THE BOOKINGS ARE OFFICIALLY OPEN! Only a few hours late. ]
Star Wars: The Rise of Skywalker written/directed by Abrams and co-written by Chris Terrio. It stars Carrie Fisher, Mark Hamill, Adam Driver, Daisy Ridley, John Boyega, Oscar Isaac, Anthony Daniels, Naomi Ackie, Domhnall Gleeson, Richard E. Grant, Lupita Nyong'o, Keri Russell, Joonas Suotamo, Kelly Marie Tran, with Ian McDiarmid and Billy Dee Williams, and is scheduled for release on 18 December 2019.
Lucasfilm and director J.J. Abrams join forces once again to take viewers on an epic journey to a galaxy far, far away with Star Wars: The Rise of Skywalker, the riveting conclusion of the seminal Skywalker saga, where new legends will be born and the final battle for freedom is yet to come.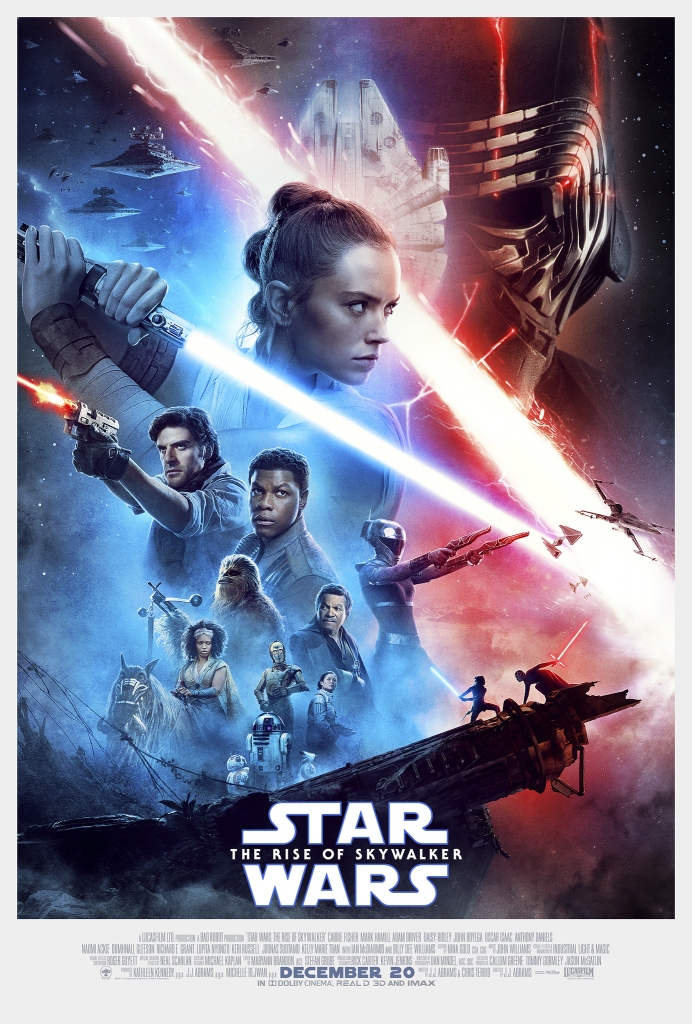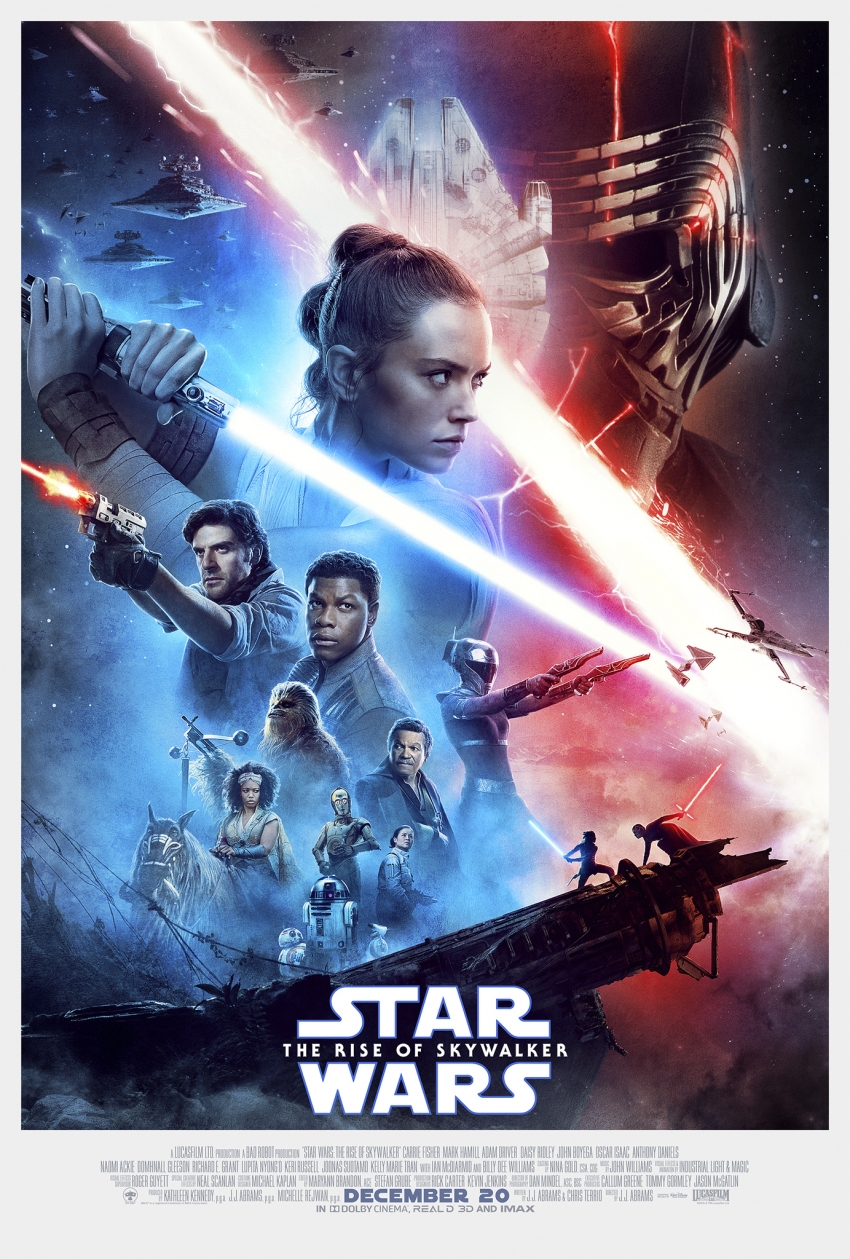 Last Updated: October 22, 2019