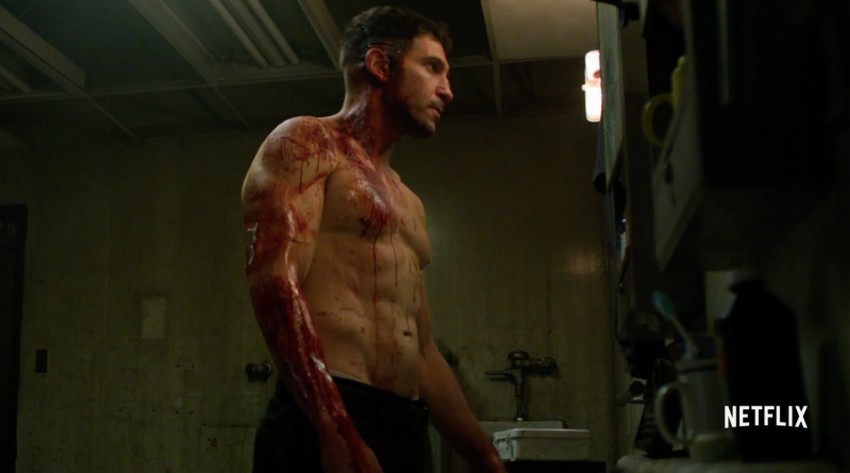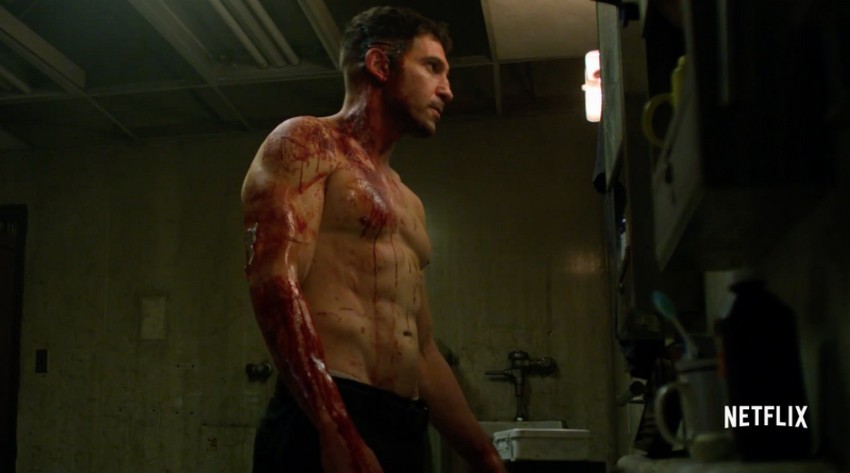 After hammering out some justice in a brief – but intense – teaser trailer, Marvel has now released the first full trailer for their upcoming solo series for The Punisher. Also, I may need some clean underwear. Those two facts are more than likely related.
If you've seen the incredible trailer up above though, then you can completely understand my wardrobe malfunction. Not only do we get a visceral look at Jon Bernthal's Frank Castle aka the eponymous gun-toting vigilante known as The Punisher, but the trailer has been magnificently edited and choreographed to sync up with Metallica's bombastic metal anthem "One", which is fittingly a song about an injured war veteran praying for death. The effect is simply some of the best looking and sounding cinematic violence I've seen in ages.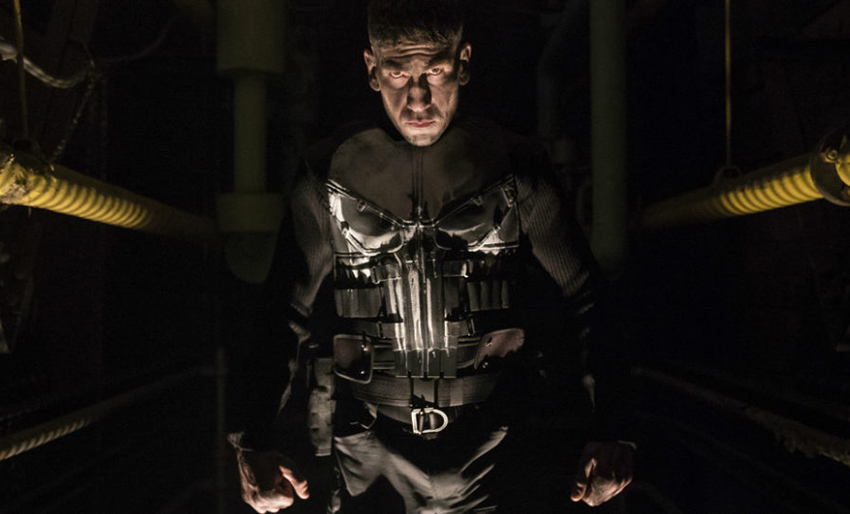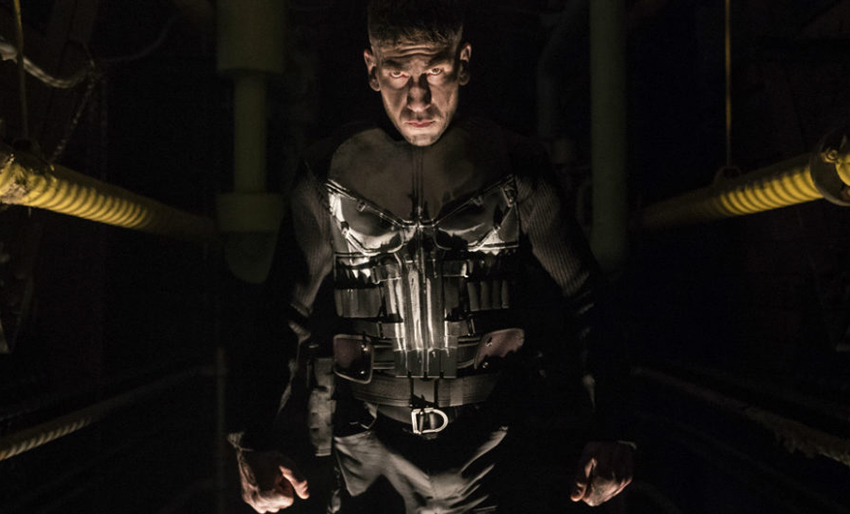 Along with said gunplay though, we also get glimpses of Castle's tortured past – his murdered wife, him going through some sort of enhanced interrogation – and it's clear that those things are all linked to his current war on crime (or war on anybody that just gets in his way). Just like he did in the second season of Daredevil where the character was introduced, Bernthal appears to be dialled up to 11 – you can practically feel the intensity rolling off the screen in waves.
After the misfire of Marvel's Iron Fist and only slightly better The Defenders, it looks like the studio's Netflix universe is getting back to its winning ways with this. You will have noticed at the end of that trailer that Marvel and Netflix are still announcing exactly when The Punisher will debut on the streaming platform, but it has been rumoured that will be in November. Along with the trailer we also have the official synopsis and a new poster.
After exacting revenge on those responsible for the death of his wife and children, Frank Castle (Jon Bernthal) uncovers a conspiracy that runs far deeper than New York's criminal underworld. Now known throughout the city as The Punisher, he must discover the truth about injustices that affect more than his family alone.
Last Updated: September 21, 2017