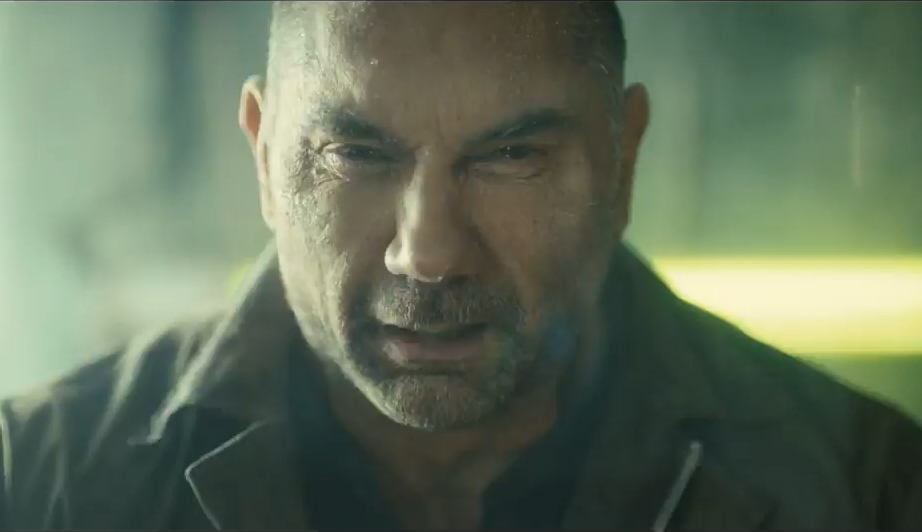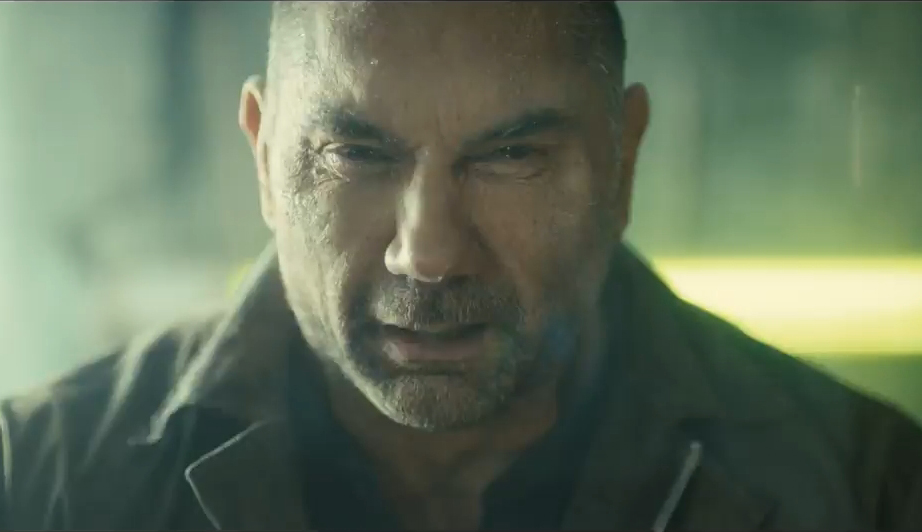 I don't know which scenario the version of me from 10 years ago would have laughed at more if you had to explain them to him: That WWE wrestler Dave Bautista would become a proper movie star or that Blade Runner would be getting a sequel not directed by Ridley Scott. But not only are both those things true, but they're actually co-existing in Blade Runner 2049, acclaimed director Denis Villeneuve's (Arrival, Sicario, Prisoners) hotly anticipated 30-years later sequel to the seminal sci-fi classic.
Harrison Ford is (somehow) reprising his original role as Rick Deckard, while a new cast is being led by Ryan Gosling and Jared Leto. The latter is being billed as the film's villain, so to speak, a creepy tech genius responsible for the latest generations of replicants i.e. artificial creations that can pass for human. And that's where Dave Bautista comes in.
We've already had one prequel short film set before the events of Blade Runner 2049, showing us how Leto's Niander Wallace was able to introduce his new replicants. Now Villeneuve has introduced a second film titled "Nowhere To Run" which introduces us to Sapper Morton, one of this new breed of replicants played by Bautista. Just like the first short film, titled 2036: Nexus Dawn, this one was also directed by Luke Scott (Morgan), son of Ridley Scott himself. Check it out below.
Personally, while I think Bautista is fantastic here and can't wait to see more of him in the full Blade Runner 2049, I think this short film isn't as good as the first one. That offered a lot more intrigue and suspense where this is pretty straightforward. Scott appears to also have a few minor shortcomings with action sequence editing – nothing major but noticeable. Villeneuve has not shown any such chinks in his directing armour as of yet, so I'm really excited for what he has planned though.
Blade Runner 2049 also stars Ana de Armas, Sylvia Hoeks, Robin Wright, Mackenzie Davis, Carla Juri, Lennie James, and Edward James Olmos. Michael Green (American Gods) along with original writer Hampton Francher scripted the film, which is scheduled for release on 6 October 2017. Here's the film's official synopsis:
Thirty years after the events of the first film, a new blade runner, LAPD Officer K (Ryan Gosling), unearths a long-buried secret that has the potential to plunge what's left of society into chaos. K's discovery leads him on a quest to find Rick Deckard (Harrison Ford), a former blade runner who has been missing for 30 years.
Last Updated: September 19, 2017