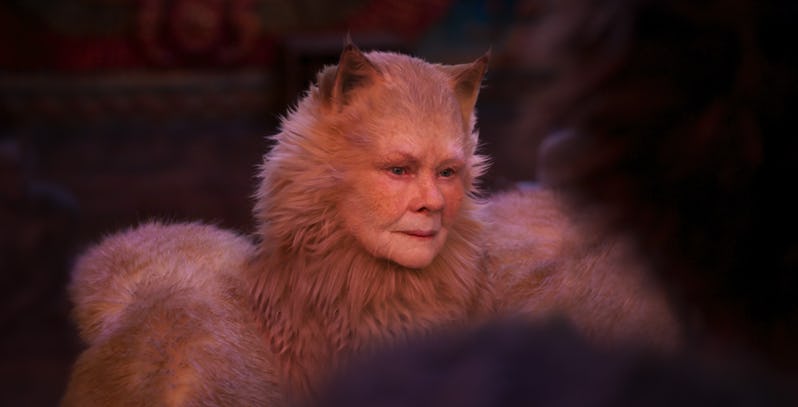 When it comes to stage musicals, few are bigger than Andrew Lloyd Webber's Cats. After making its debut in the 80s, the show has remained popular on Broadway ever since and continues to get adapted across the world, thanks to its powerful music and dance numbers. The musical is now perhaps getting its biggest adaptation yet though as it makes its way off the stage and onto the big screen in a new movie directed by Tom Hooper (The King's Speech, Les Miserables) from a script that he wrote with Lee Hall (Rocketman).
Not all stage plays work as movies and Cats is one of those that instantly comes to mind considering its story is all about… well, cats and features its cast members dressed as felines. Still, its story, inspired by T.S. Eliot's 1939 poetry collection Old Possum's Book of Practical Cats, has proven timeless and so there is hope that despite this challenge, people will still want to flock to the cinema to see this magical story and its powerful musical numbers once again:
And I have to say that after all those rumours of expensive motion capture and big sets to bring the actors and their feline characters to life, that the results are… interesting. The characters look, well, like humans dressed in catsuits, which is pretty much what you get from the stage musical. The set and art direction certainly look impressive to make these human characters look the size of cats, but when the end result looks like it's coming directly out of a stage play, you have to wonder if the effort was worth it all and if an animated version would perhaps not have been a better approach.
Still, as I said, Cats is a timeless story and the real power in this trailer is the small glimpses of the characters that you get, backed by the rousing musical performance of Jennifer Hudson. And it's those acting and musical performances that you can probably expect to drive this film as alongside Hudson, it stars Taylor Swift, Ian McKellen, Judi Dench, Idris Elba, Rebel Wilson, James Corden, Jason Derulo and newcomer Francesca Hayward.
Cats is set to release on December 20th and will represent the perfect holiday movie for those not obsessed with Star Wars.
Last Updated: July 19, 2019