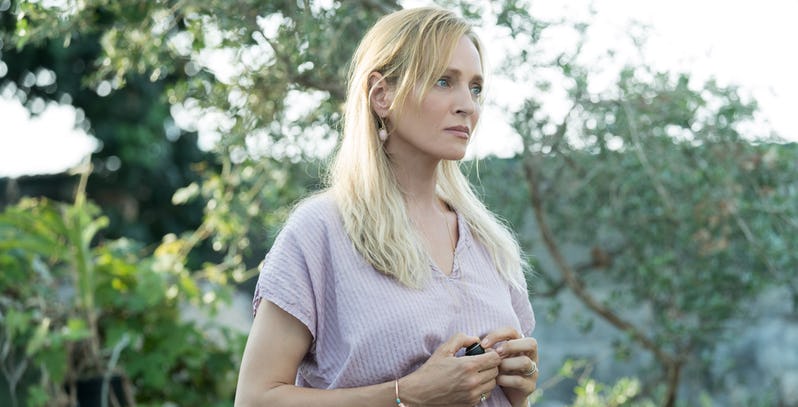 Outside of Jordan Peele's remarkable work, the horror genre is struggling to stay relevant in the movie world where its lack of originality has been overshadowed by big sci-fi and comic book action movies. In the TV world however, the horror genre is only growing from strength to strength and becoming an increased focus for many studios.
And Netflix is no stranger to leading trends like these as they are about to unleash yet another horror series on viewers at the end of this month, called Chambers. The series will follow the story of Sasha (Sivan Alyra Rose) a heart-attack survivor who is fortunate enough to receive a much-needed heart-transplant that saves her life. However, she wants to honour the memory of the donor's life, which leads her to meet the donor's parents (played by Uma Thurman and Tony Goldwyn), only to uncover a dark secret behind the donor's death and an unnatural spiritual connection.
As a story, this certainly looks interesting, though the trailer doesn't come across as particularly scary. This is something which is probably going to be representative of the series itself as it is difficult to keep the tension high in a long series such as this and it's going to likely need to rely on its story and performances to carry you through the softer moments.
Hopefully for Netflix though, Chambers can continue the success the streaming service has had with other supernatural horror series like The Haunting of Hill House, The Chilling Adventures of Sabrina or The Order when it release on April 26th.
Last Updated: April 11, 2019