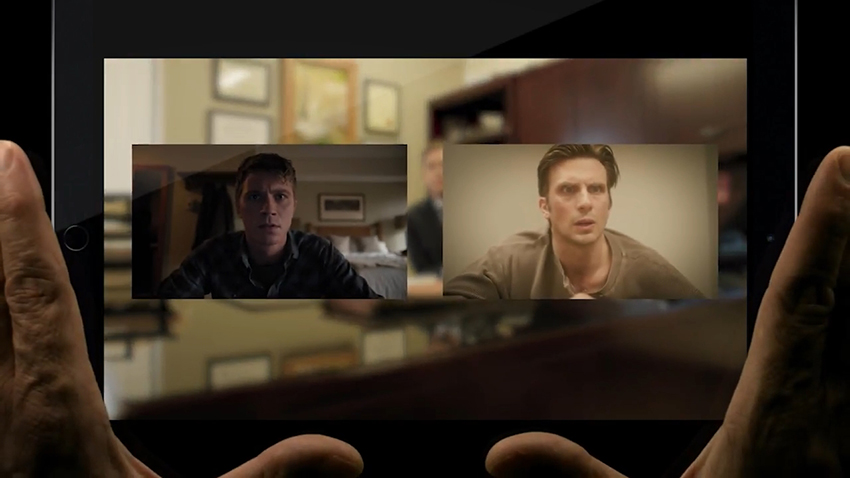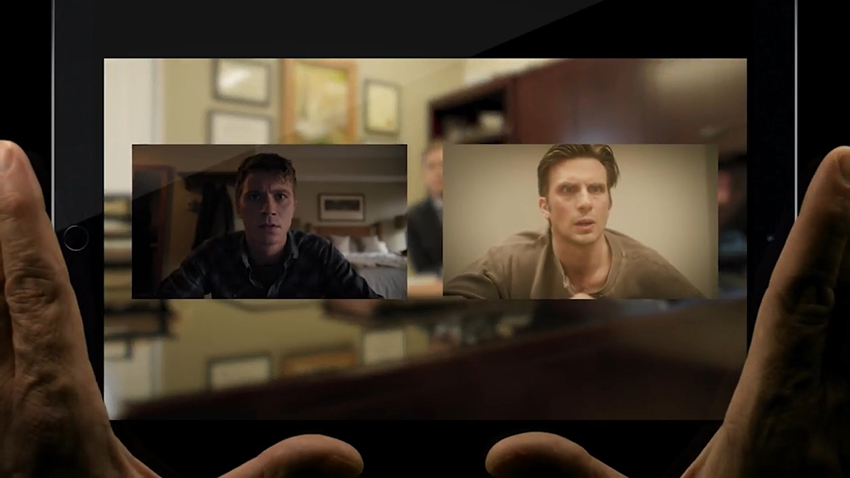 When Steven Soderbergh finally returned from his finger-quotes retirement, we knew that the acclaimed filmmaker had two projects he was working on. One was Logan Lucky, his return to the ensemble heist genre which he helped to popularize with the Ocean's Trilogy, while the other was Mosaic, his… Well, it was the… Actually, we had no freaking clue what Mosaic was. And thanks to Soderbergh wrapping this up in more secrecy than the recipe for Coca-Cola, this state of ignorance continued right up until last night. That's when the filmmaker and HBO finally unveiled a trailer for Mosaic, which appears to be rather revolutionary.
So what is it? In a nutshell, Mosaic is a murder mystery miniseries created by Soderbergh and writer Ed Solomon, stacked with some serious acting talent with the likes of Garret Hedlund, Sharon Stone, Beau Bridges and more. However, Mosaic is also an app on your mobile device and this is where the magic happens. You will have to watch the series through the app, but as certain key scenes in the show ends, the app will prompt you to choose between two potential follow-up scenes told from different viewpoints so that you control the way in which the story unfolds. Now, your choice is not discarding the other option, this is not a video game or even the classic Choose Your Own Adventure books where you decide the outcome. You're merely choosing the sequence in which you see events play out.
If you're confused, don't fret as HBO has revealed an official synopsis and first full trailer which gives you a good idea of how it will all work.
Three years in the making, the MOSAIC app allows viewers to choose what point-of-view from which to follow the story and to, in effect, build their own experience from the material Soderbergh and Solomon created. The choices one makes build upon one another, enabling multiple tellings of the story from different perspectives and, sometimes, with different conclusions. Viewers will be able to see how their own versions of the story on the app ultimately compare to Soderbergh's six-part linear narrative in January.
The official Mosaic Facebook page has also released a behind the scenes video which gives some cool insight into how this whole thing has been put together.
That actually seems pretty cool. Not only will it be neat to perhaps have a different viewing experience from somebody else watching the exact same show you are, but there's a big mystery at the heart of the story in Mosaic though, and you will get different clues as to what is going on from different scenes. This means that going back and rewatching it all, but making different choices as to which scenes to watch, will actually be a rewarding experience as well.
The Mosaic app is already available for download on free on Apple devices right now, so you can go and experience the series for yourself, in your own unique way (Well, in the US as we can't seem to find it in local stores yet, despite nothing being said about regional exclusivity). An Android version is set to release soon. Mosaic will also air as a traditional six-part miniseries on HBO in January 2016, so you can also check it out then.
Last Updated: November 9, 2017