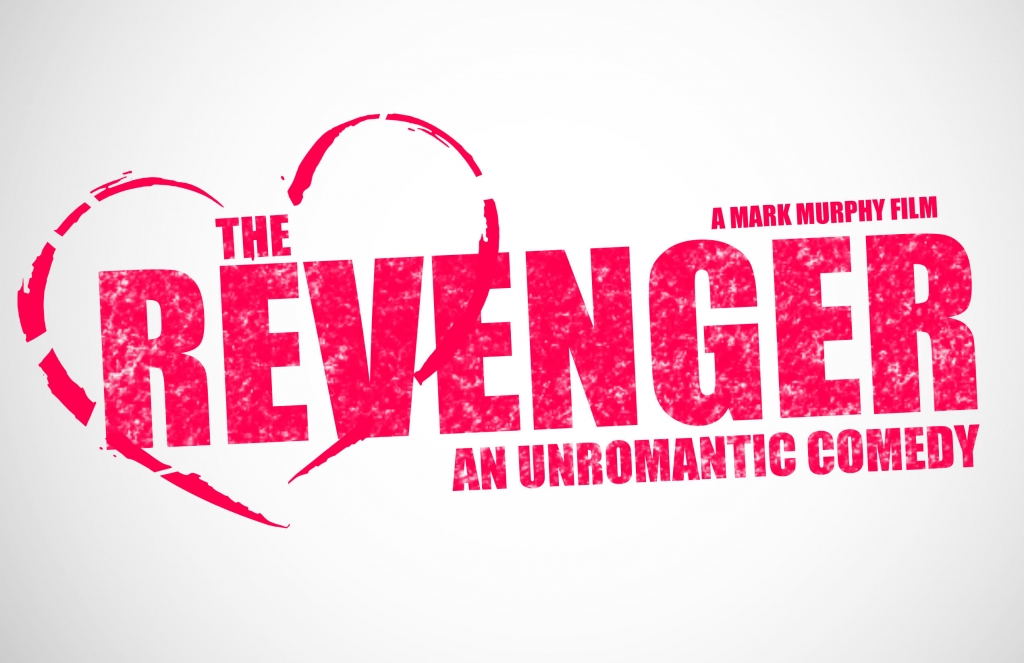 If I could go back and change things in my life I think I would have become a director. On stage, the small screen, the big screen, anything really. I've always been fascinated with the role since my theater days when I was a young tot. However, with the way fate plays its game I now have to take solace in being able to read about or watch the work of others. With that in mind, you can see why I was so excited to chat to drector Mark Murphy… again.
I interviewed Mark two and a bit years ago when he had just wrapped up filming his thriller Awaiting, starring Tony Curran, Diana Vickers and Rupert Hill. Mark has fortunately been very busy since and has directed a couple of other movies; the last release was a comedy called The Comedian's Guide to Survival. He's also just started filming his latest project The Revenger: An Unromantic Comedy, and it sounds like his crew and him are having a blast!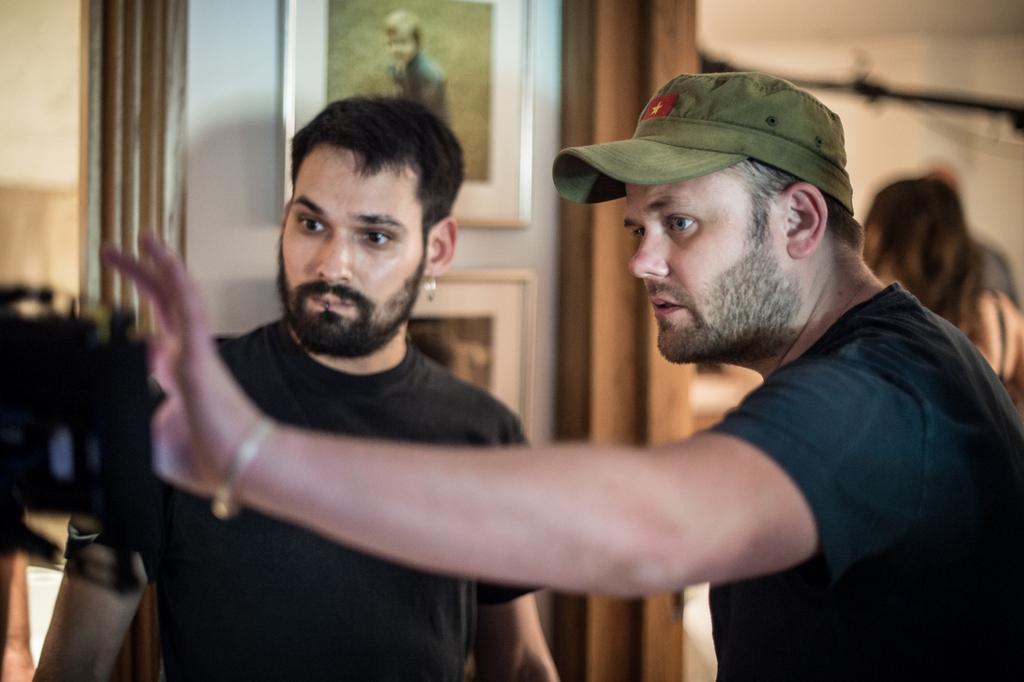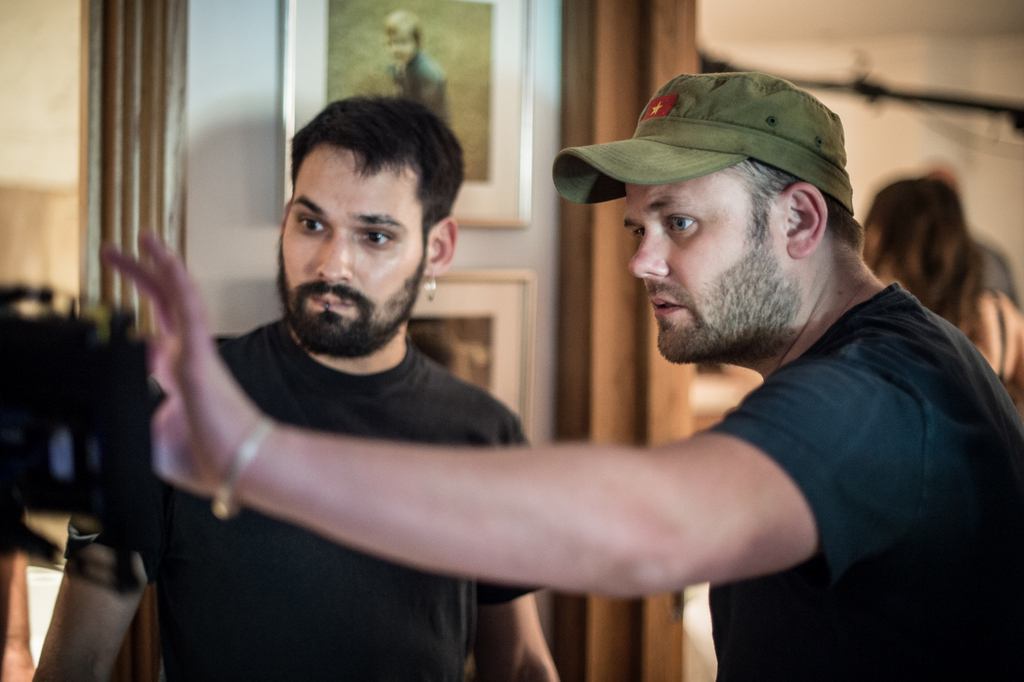 I chatted to Mark over Skype a short while ago and, as I was shivering in Cape Town, he was enjoying a pint (or two) seated in a pub in England; relaxing on his one day in the week off – a Monday. Mark seemed relatively chilled for someone who, in his own words was "f–king shattered" and who can blame him. Working 6 days a week, 12 hours a day is going to play a toll on you, and this was after only one week. "
We're going to be filming for at least a couple more, then the editing starts, but at least editing is during more normal working hours but can go on for months.
As someone who messes about making Youtube videos I know how long editing a five-minute amateur clip can take and I don't envy him… Well…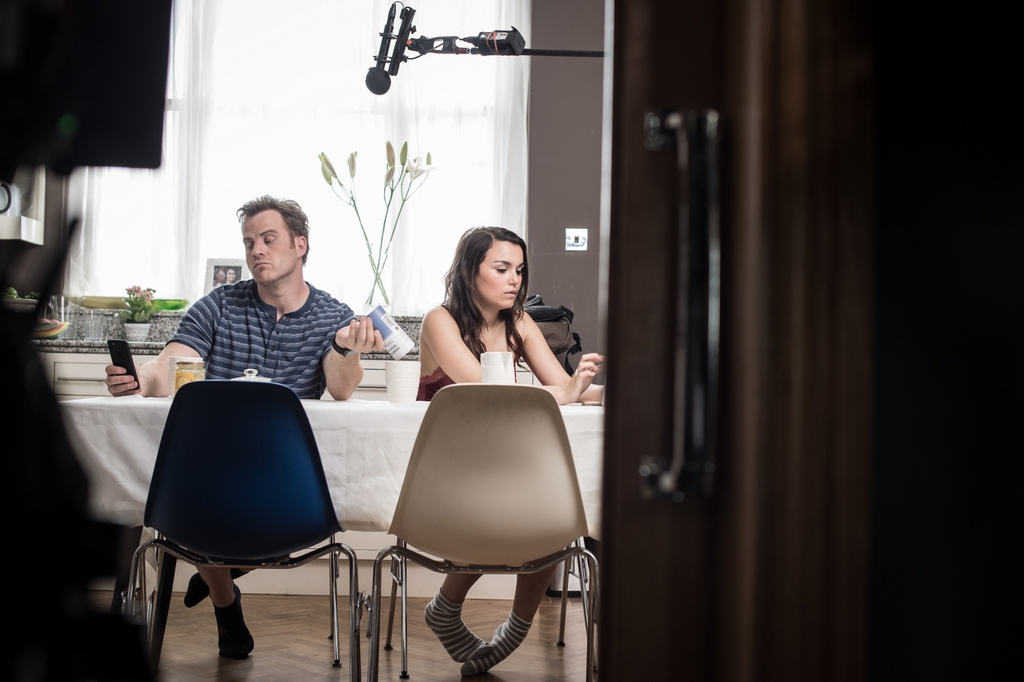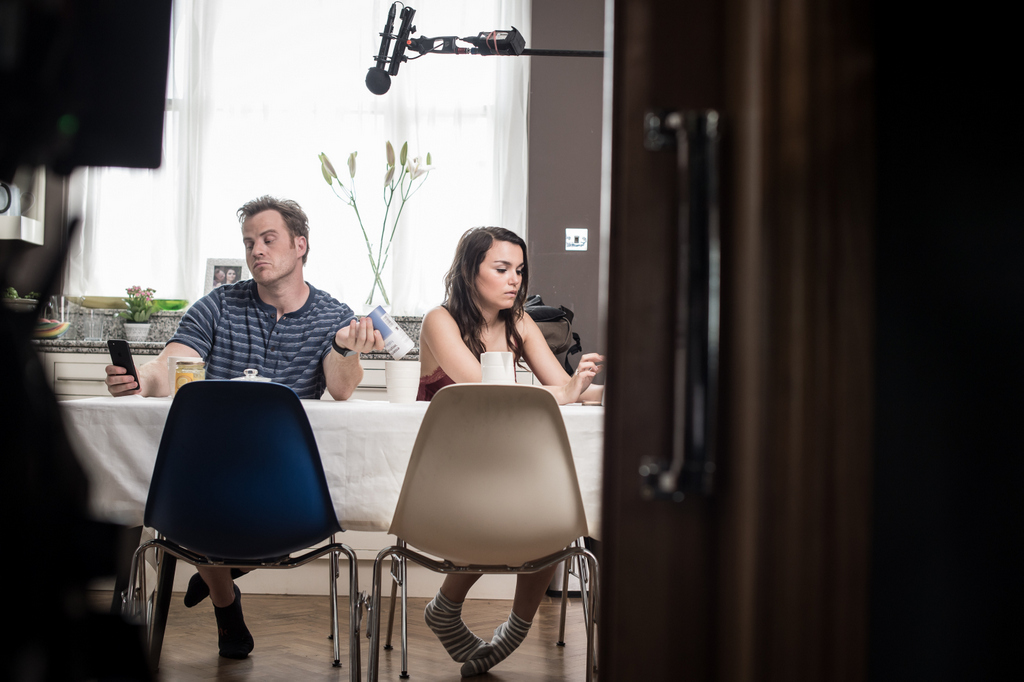 Making a movie is not easy, it takes months, even years, to get projects off the ground. It took six months to get the The Revenger's script ready and involved collaboration with his colleague Sabrina Lepage to get it just right. Mark was clear he wanted to make sure that the movie didn't stray into territory that could be construed as misogynistic.
We sat down and did several re-drafts, basically. It was very important to me to have a comedy that was driven as a character on character approach, rather than fall into any misogynistic territory, hence Sabrina's valuable involvement.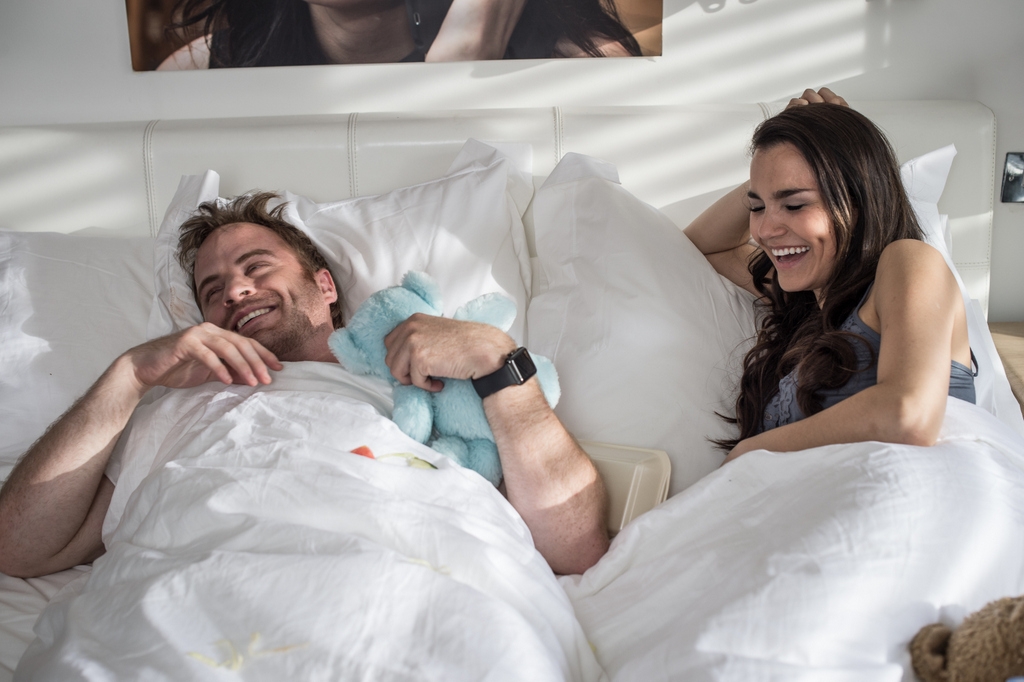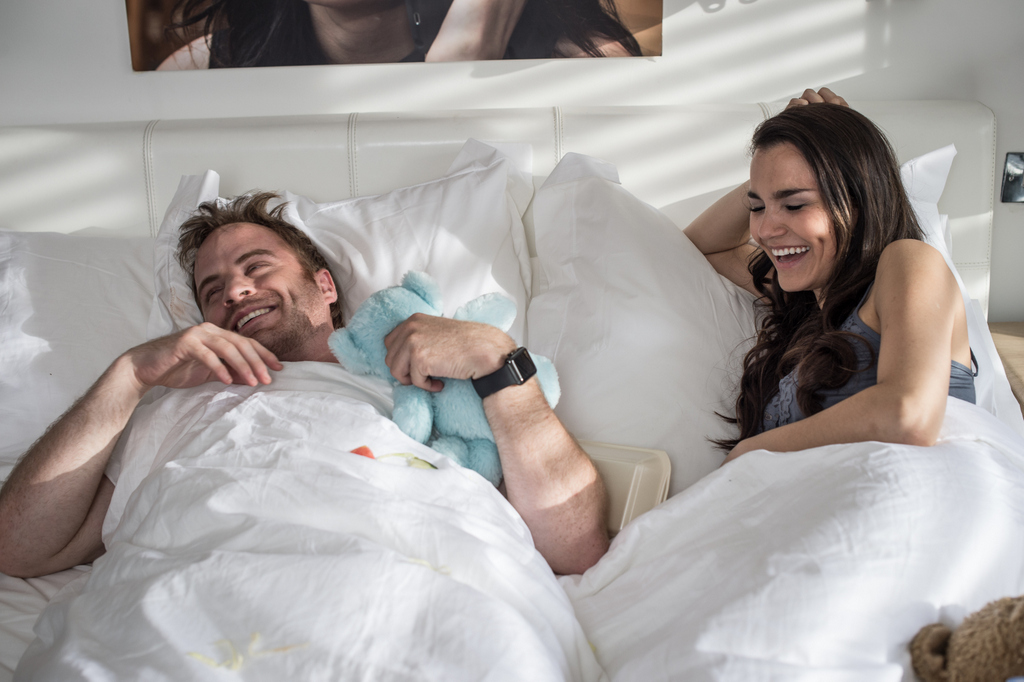 That sort of process sounds exhausting but the next step sounds nerve wracking. It's at this point that you really know whether you have something that is exciting.
You know when your movie is good when you see the caliber of actors interested. They are also way more honest and will say something is crap if they think it is. Not like your mom who, if you are the ugliest person in the world will still think you are beautiful.
That can make or break a movie as mark went on to explain that "it's tricky to get one great actor to join first because they then don't know who else will join". In the case of The Revenger Mark was delighted to have such actors as Robert Kazinsky (Warcraft), Tony Way (The Girl With The Dragon Tattoo), Samantha Barks (Les Misérables), Rachel Hurd-Wood (Peter Pan) and Edward Speleers (Downton Abbey).
The actors are all so brilliant. I know it sounds like a cliche, but they are perfect and all from very different fields which offers a different sort of input.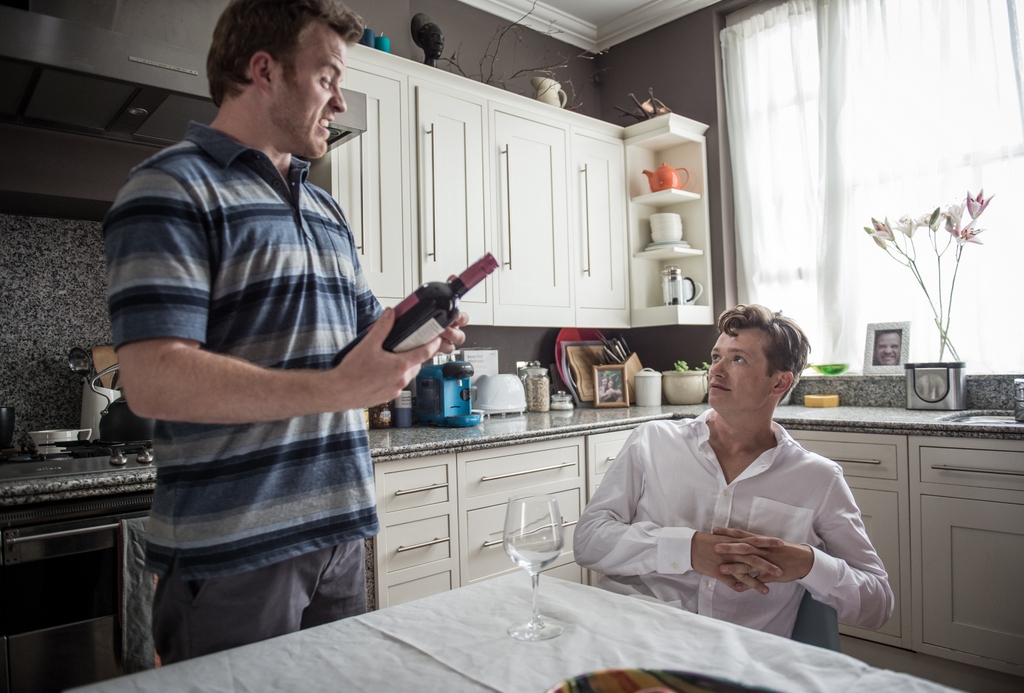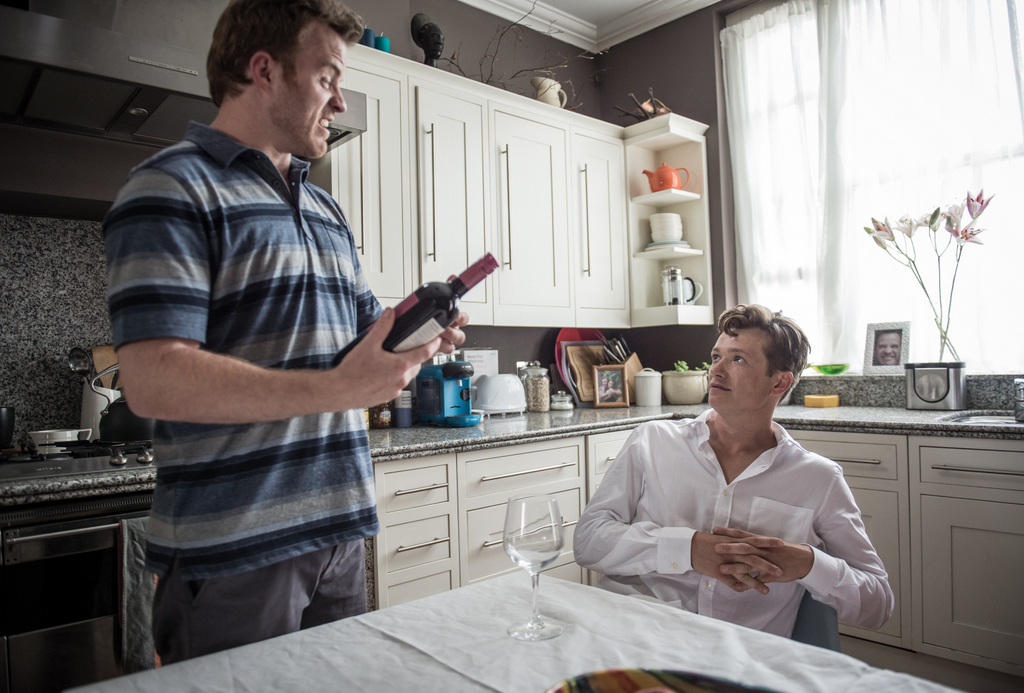 With actors from different fields, the chemistry can be quite different. As I mentioned earlier Mark has done thrillers as well as comedy so I asked how different it was directing these genres.
Comedy is different to horror in that when you look at what is actually funny, you loko at is it the delivery or the reaction of the character. Horrors are like, you set up a scary scene, then get the jump scare. Comedy is more my thing, like the movie Comedian's Guide, which was like 30% adlib. In this movie the actors are sticking a lot more to the script.
Which makes sense with actors who are not all comedians. Indeed this is Samantha's first comedy role. When asked about her character she said: "Connie is a great character and right at the heart of many of the jokes in this story. It's my first comedic film and I am so excited to get started with the team."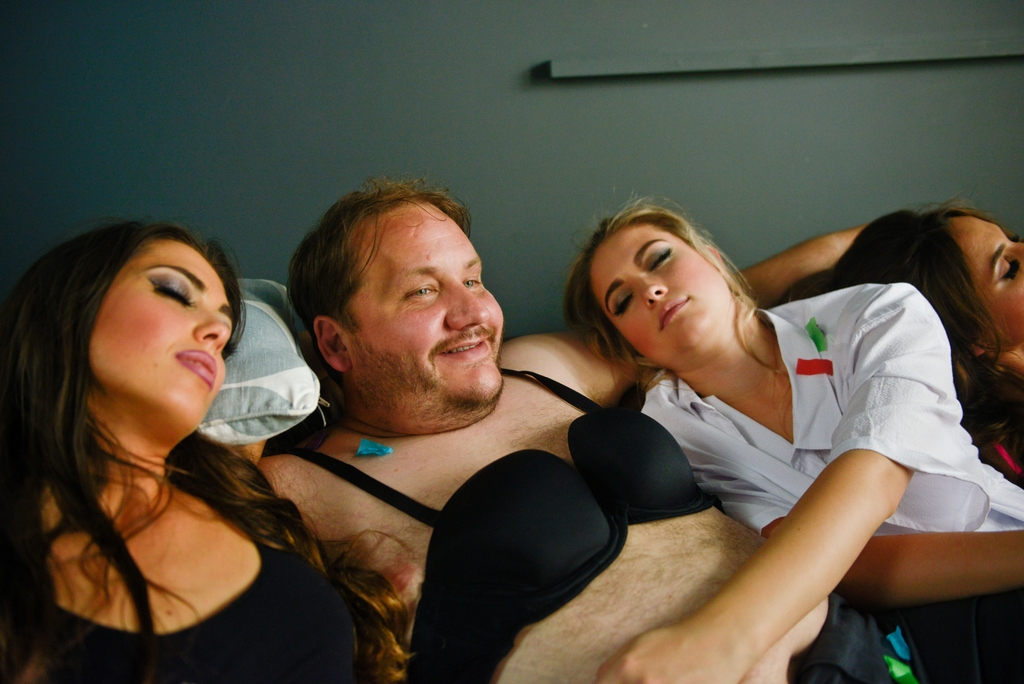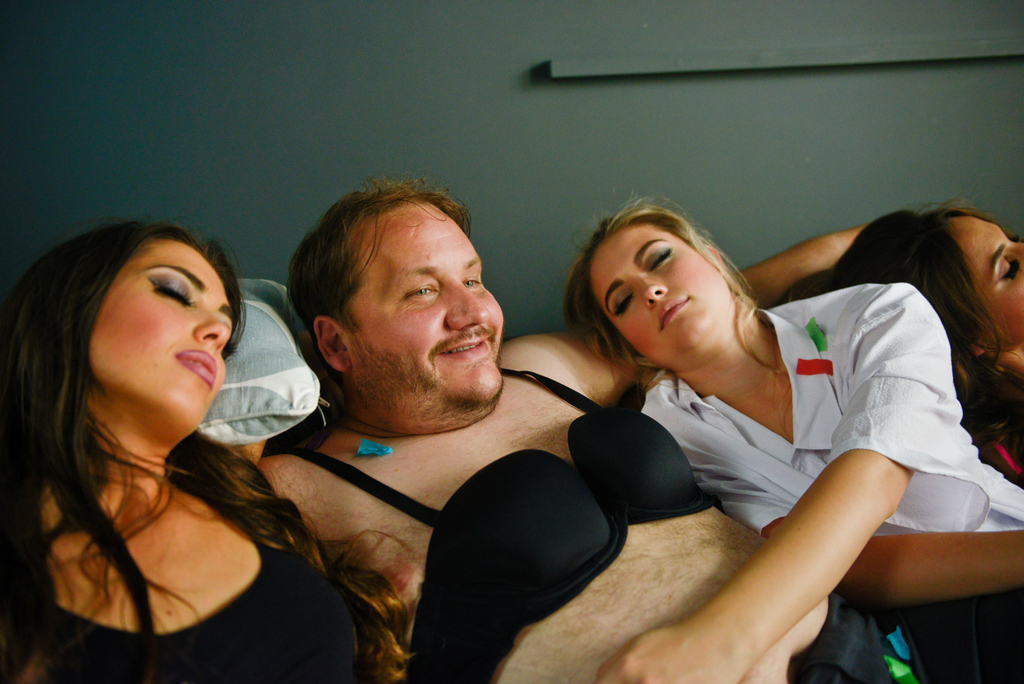 From what Mark has told me we are in for quite a raucous laugh in a similar vein to Four Weddings and a Funeral. Here is a quick description of the film:
Robert Kazinsky, who plays tech entrepreneur Mark, goes on a spree of hilarious antics with Tony Way as best friend Tim, when he discovers his dream girl only wants him for his money.

Expecting a life of glamour, his fiancé Connie – played by Samantha Barks – is subjected to a series of pranks to see just how far she will go to get her hands on his impending £20 million fortune. With Rachel Hurd-Wood and Edward Speleers as accomplices on either side of the plot, a story of love, revenge and – possibly – closure unfolds.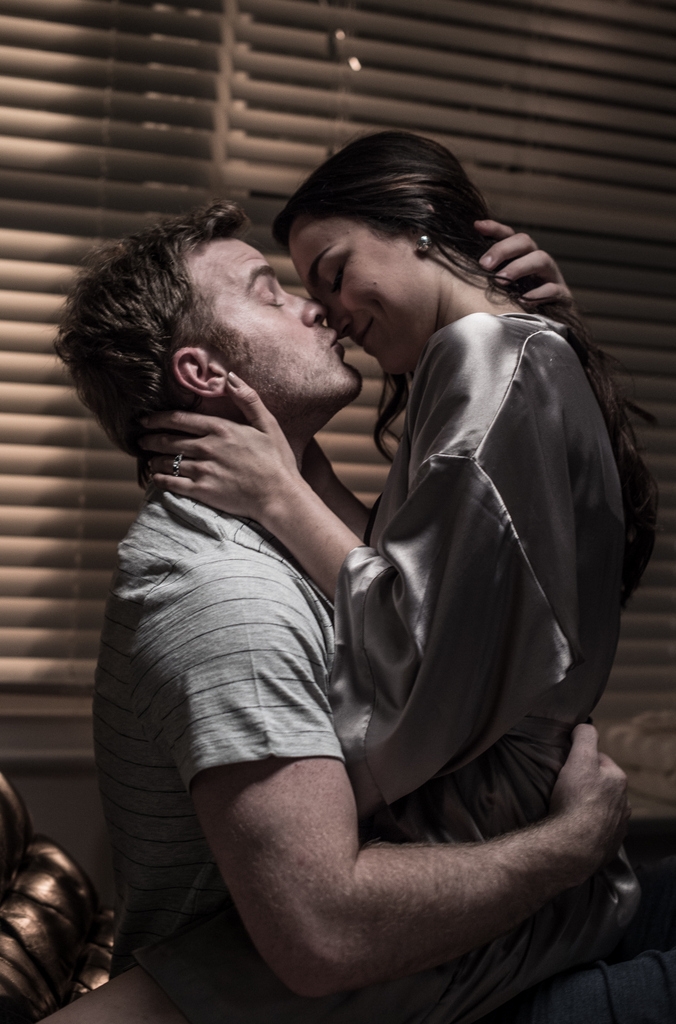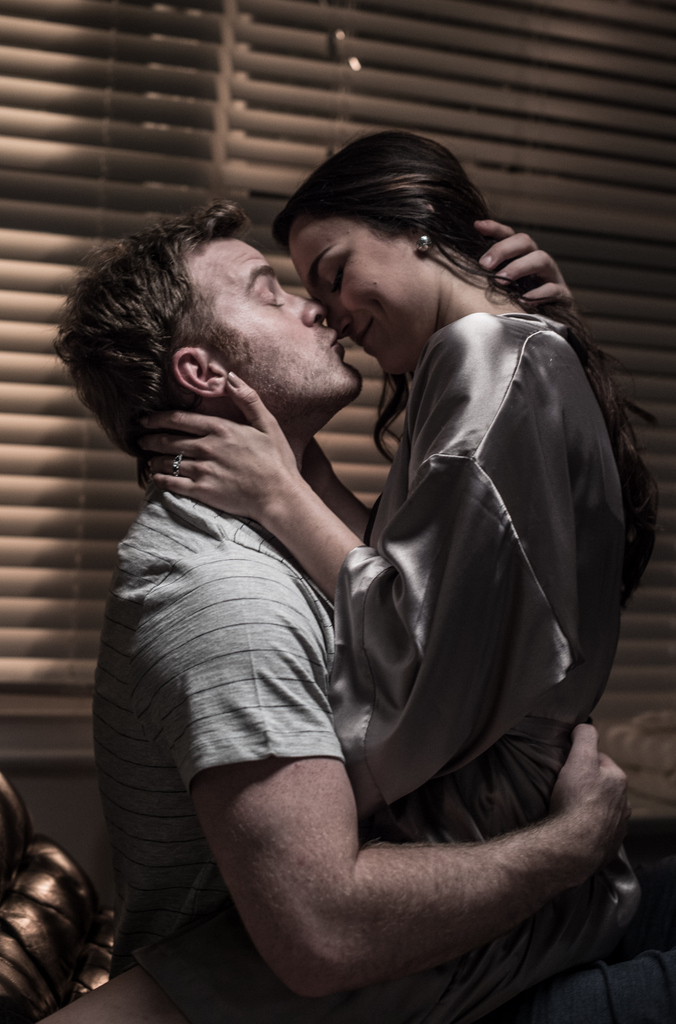 I really enjoyed the interview with Mark as he was open about the directing process and the reality around it; not everything is fun and games. Mark commented that it's not unheard of to have a project you have committed to and are really proud of "'suddenly lose funding and then just die". In fact it had recently happened to him. I can only begin to imagine how heartbreaking that must be.
Mark is fortunate enough to have producers back him for a movie a year though, which shows great confidence in his directing ability and future prospects, and I think we will see this when The Revenger: An Unromantic Comedy premieres next year. I'll keep you up-to-date with our director friend as he progresses through the filming of the movie!
Last Updated: July 21, 2017