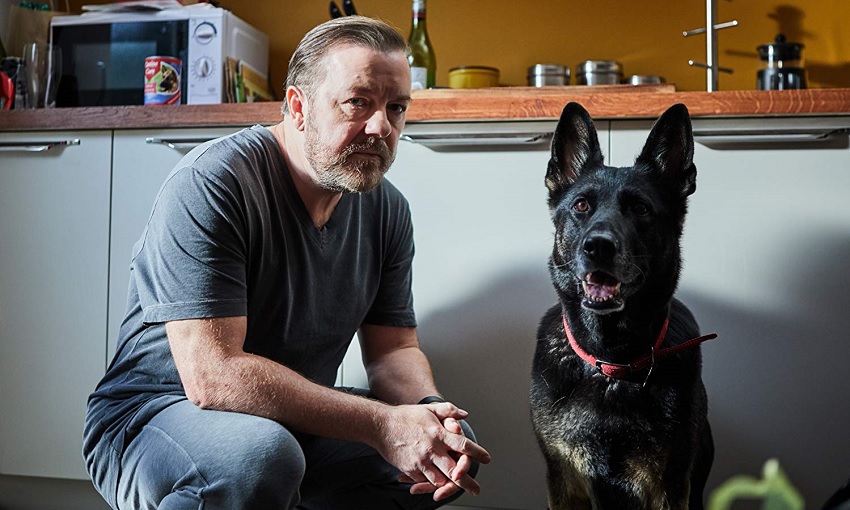 After Life is the upcoming Netflix dramedy series that's written, directed by, and starring British comedian Ricky Gervais (The Office, Extras).
He portrays a recently widowed man working for a free community newspaper who's struggling to come to terms with his grief following his wife's passing. He's miserable, depressed, and seriously contemplating ending it all when inspiration strikes – he can take out his pain on the rest of the world, and once he feels he's done that enough… well. The only problem is, there are still people who care about him.
The official plot synopsis is as follows:
Tony (Ricky Gervais) had a perfect life. But after his wife Lisa dies, Tony changes. After contemplating taking his own life, he decides instead to live long enough to punish the world by saying and doing whatever he likes from now on. He thinks it's like a Super Power — not caring about himself or anyone else — but it turns out to be tricky when everyone is trying to save the nice guy they used to know.
Let's take a look, but before we do let me issue a warning due to some NSFW language, so use a pair of headphones if you're in the office or have some young ones around:
This looks like a story with two distinct parts. The first is Rocky Gervais running walking around being a dick to people – something he does really, really well – and the second is a real story about grief and depression following the loss of a loved one. That's something that really changes people, and often in unhealthy ways as they struggle to cope with the loss while shutting themselves in with their pain, and others in their life out.
The show also won't overstay its welcome, which it could quite easily because it's basically a story about an ordinary guy being a miserable misanthrope all the time, as it will only consist of six half-hour-long episodes. What do you think?
After Life will premiere on Netflix on 8 March. It also stars Kerry Godliman, Tom Basden, Tony Way, David Bradley, and Ashley Jensen.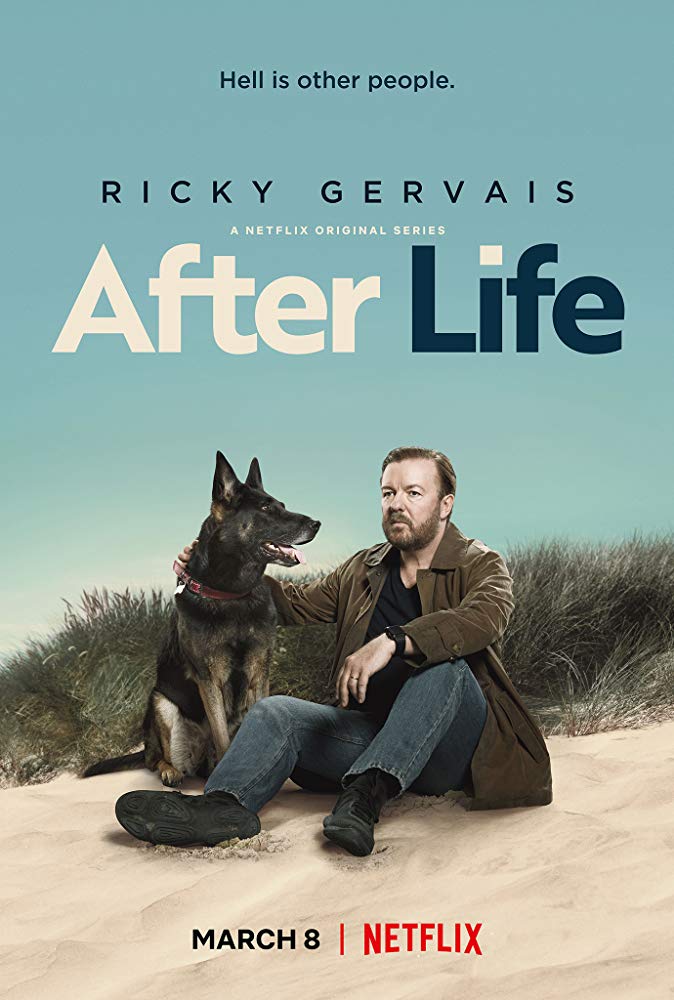 Last Updated: February 26, 2019