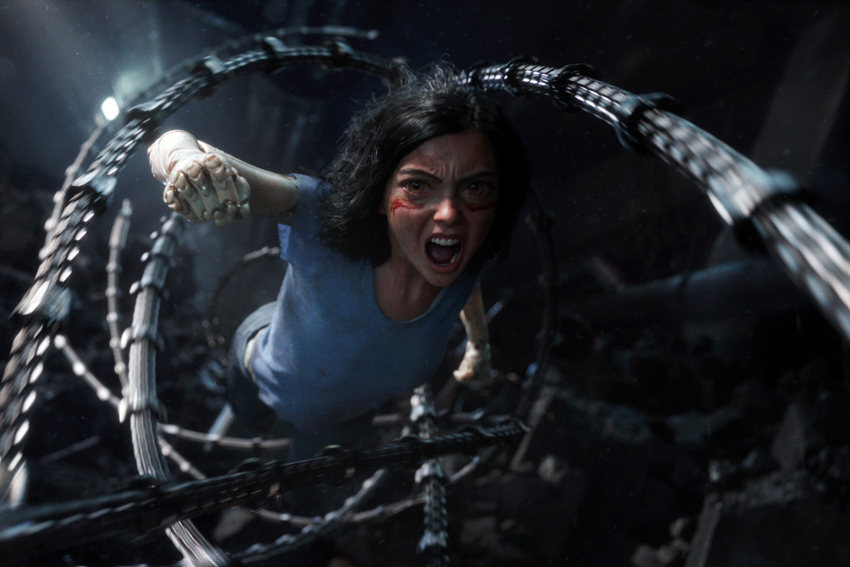 Going into this weekend, it wasn't just the lead character in Alita: Battle Angel who had eyes wide open. Those other distended peepers belonged to the beancounters at Fox who were frantically keeping an eye on the opening numbers for the James Cameron-produced anime adaptation. With a production budget edging close to $200 million, an expansive marketing campaign, and foreign financing deals that would see the studio earn back less than normal, pundits are predicting that Alita: Battle Angel would need to hit the $500 million mark to break even. And as the weekend started, it looked very much like there wasn't a hope in hell of that actually happening.
In fact, things looked incredibly dire in the US on this public holiday weekend, with the top twelve films combining for $109.1 million, which is the worst President's Day Weekend total ever. Alita only contributed around $27.8 million of that, with that figure expected to jump up to around $41 million once the extra public holiday numbers are added in tomorrow. What's noticeable is that with a slow start, Alita was initially looking to end way lower but it got a bump as the weekend wore on, presumably through solid word of mouth.
Even so, that's not exactly a flying start for a film that needs to earn half a billion dollars. Luckily, the folks outside of the US are feeling a lot more presidential. After opening early in some overseas markets, Alita expanded and added $56.1 million to bring the international total just under $100 million already. There are still a number of markets it has to hit, including the ever-important China which is expected to produce the bulk of the film's international earnings (Alita had a sizeable chunk of investors from the Asian market and they've been promoting it tirelessly). It hits the Asian market this week, so we'll be keeping our own large eyes on it.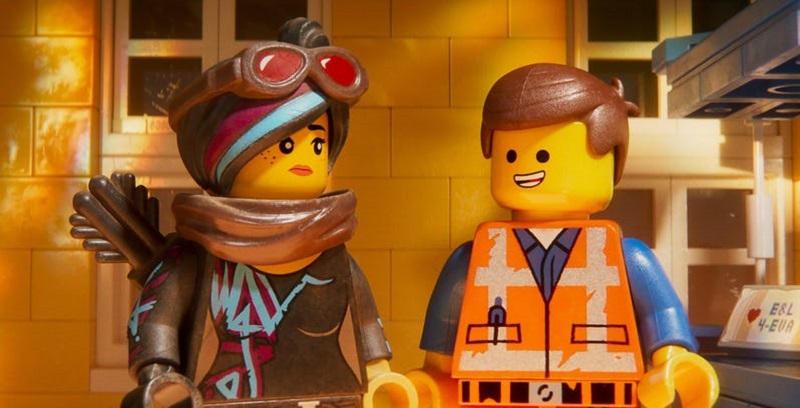 Meanwhile back in the US, Warner Bros' The LEGO Movie 2: The Second Part continues to underperform badly, dropping down to $21.1 million in its second week on the charts. It still has a large number of international markets to debut in though so time will tell how it plays out. The Warner rounded out the top 3 as well as Rebel Wilson's Isn't It Romantic opened in 3rd place. The reasonably well-received comedy debuted with $14.2 million, but that figure is expected to nearly double once all the holiday money is accounted for as the film had an early Wednesday start as well.
In 4th place, What Men Want dropped a few spots as it earned $10.9 million for a rather unremarkable three-day weekend. Rounding out the top half of the charts is Blumhouse's Happy Death Day 2 U which had far from a happy day. While the sequel to the 2017 horror breakout has brought in good reviews, the film is falling way short of expectations as it opened with $9.8 million for the three-day weekend. Even if the extra days worth of income is added, it would still be around $10 million short of predictions.
Outside of the top 10, there were a number of limited releases this weekend past, with the most noteworthy being Fighting With My Family. The wrestling biopic opened in just 4 cinemas in the US but earned $131 625 to body slam its way to a massive $32 906 per-theatre-average (that's more than quadruple Alita's PTA).
Let's see what the rest of the US box office chart looks like:
| No. | Movie Name | Weekend gross | Percentage change | US Domestic gross | Worldwide gross | Last Week's Position |
| --- | --- | --- | --- | --- | --- | --- |
| 1 | Alita: Battle Angel | $27.8 million | NE | $36.5 million | $52.5 million | NE |
| 2 | The LEGO Movies 2: The Second Part | $21.2 million | -37% | $62.6 million | $97.3 million | 1st |
| 3 | Isn't It Romantic | $14.2 million | NE | $20.4 million | $20.4 million | NE |
| 4 | What Men Want | $10.9 million | -40% | $36.1 million | $38.6 million | 2nd |
| 5 | Happy Death Day 2 U | $9.8 million | NE | $13.5 million | $25.3 million | NE |
| 6 | Cold Pursuit | $6 million | -45% | $21.1 million | $21.1 million | 3rd |
| 7 | The Upside | $5.5 million | -21% | $94.1 million | $103.9 million | 4th |
| 8 | Glass | $3.8 million | -38% | $104.4 million | $234.7 million | 5th |
| 9 | The Prodigy | $3.1 million | -46% | $11 million | $11 million | 6th |
| 10 | Green Book | $2.7 million | -20% | $65.7 million | $126.3 million | 7th |
NE = New Entry
Last Updated: February 18, 2019