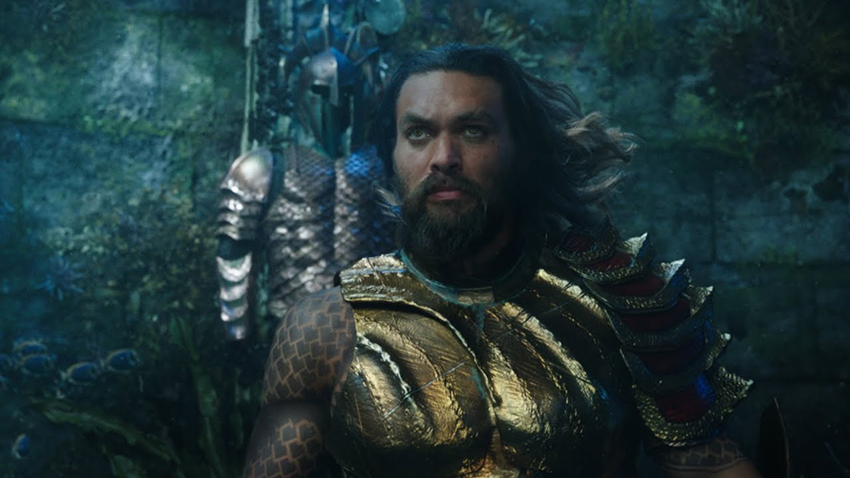 If you had told me half a decade ago that a movie about Aquaman – y'know, Aquaman of the silly fish-riding memes and perennial superhero punchline to the non-hardcore comic book crowd – would eclipse the efforts of Superman, Batman, Wonder Woman and the entirety of the Justice League to become the biggest DCEU movie ever, I would have called the guys with the straight jackets and the padded rooms immediately to have you committed. And yet, that's exactly what happened as 2018 closed as the Jason Momoa-led Aquaman is sitting on top of the US box office for the third week in a row and splashing its way into the record books internationally as well.
With an additional $30.7 million earned in the US, and another $56.2 million taken in from international markets, Aquaman is now sitting on a worldwide total of $940.7 million, eclipsing Batman v Superman's $873.6 million to become the top earner in the 6-film franchise. Beyond just this latest that franchise, the $681 million the blockbuster made outside of the US gives it the biggest international total ever for any DC Comics film ever as it beat out The Dark Knight Rises' $636.8 million.
On the domestic records front, as Aquaman's US total surpasses the $250 million milestone, it has beaten Justice League's entire US theatrical run in just 17 days. With no sign of slowing down just yet, the James Wan-directed aquatic superhero adventure is expected to hit the fabled $1 billion worldwide mark in the coming days, where it will surpass The Dark Knight ($1 billion) and The Dark Knight Rises ($1.08 billion) to become the biggest DC Comics film adaptation ever made worldwide.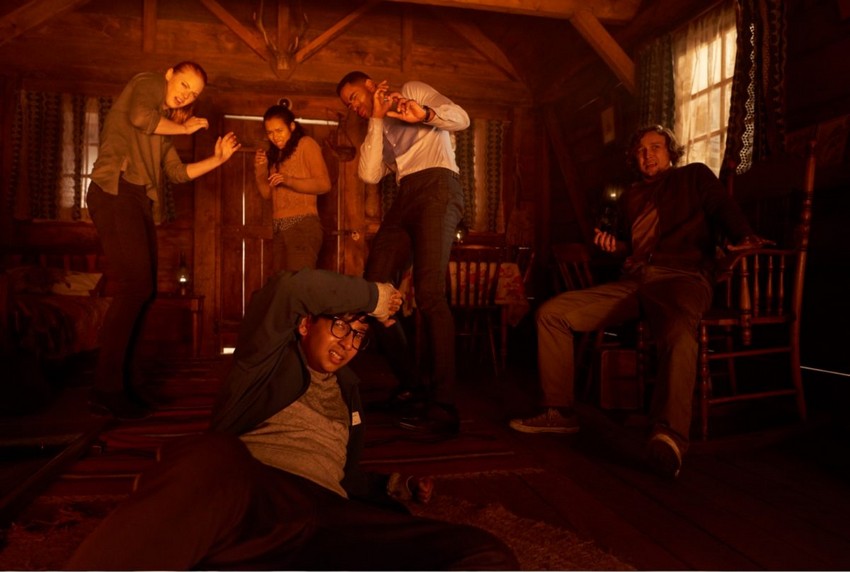 Moving on from Aquaman, most pundits predicted Mary Poppins Returns to hold onto its 2nd place from last week where it saw a nice surge. Instead, the Disney Musical needed a spoonful of sugar to help the medicine go down as it surprisingly lost a battle to newcomer Escape Room. Sony's low-budget horror had already exceeded critical expectations and now did so on the commercial front as well as it earned an unexpected $18 million, doubling its production cost. With solid reviews praising its clever twists and inventive chills, many are already pegging the PG-13 Escape Room as the less-bloody successor to the long-running Saw franchise.
As for Mary Poppins Returns, it dropped to 3rd place as it came in short of expectations and earned $15.7 million in the US. The throwback musical sequel added another $23 million from international markets as well, helping to propel it to a global tally of $257.9 million.
Meanwhile, there was a close tussle of arachnids vs robot bugs for 4th place between Spider-Man: Into the Spider-Verse and Bumblebee. In the end, the arachnids took it as Into the Spider-Verse edged ahead slightly with $13 million against Bumblebee's $12.7 million. However, while it may have lost that battle, Bumblebee is now starting to win its war and I couldn't be happier.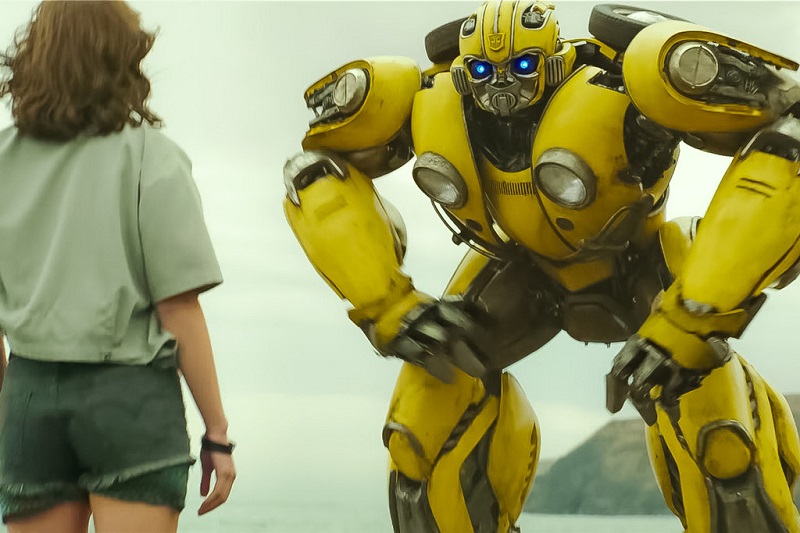 The Travis Knight directed prequel/reboot to Michael Bay's Transformers film has been critically praised and for good reason. It's a fantastically made love letter to fans of the old Transformers cartoons and a gigantic step up from Bay's efforts (which always seemed embarrassed of its source material), so when Paramount debuted it against Aquaman and Mary Poppins Returns in the US and it promptly got chewed up, it left many fans worried that we wouldn't be getting more.
And while the film is still struggling relatively on the domestic front with just a $97.1 million domestic total after 3 weeks, it finally opened in China this weekend past and made big money. With $59.4 million coming from the key Asian market alone as it added $82.7 million from international markets, it's now pushed Bumblebee's global tally to $289.1 million. That may still pale in comparison to Bay's films, the lowest-earning of which was 2017's Transformers: The Last Knight with $605.4 million, but Bumblebee had the lowest price tag of any of the films by far ($135 million) which means it's already broken even.
Let's see what the rest of the US box office chart looks like:
No.
Date
Time
Team 1
Team 2
Caster Availability
Caster Confirmed
Tournament
Remaining Matches
1
21-05-2019 (Mon)
20:30
EDEN
INEX
VSC
2
22-05-2019 (Tues)
3
23-05-2019 (Wed)
20:30
DDC Dom
GG
MS
Last Updated: January 7, 2019