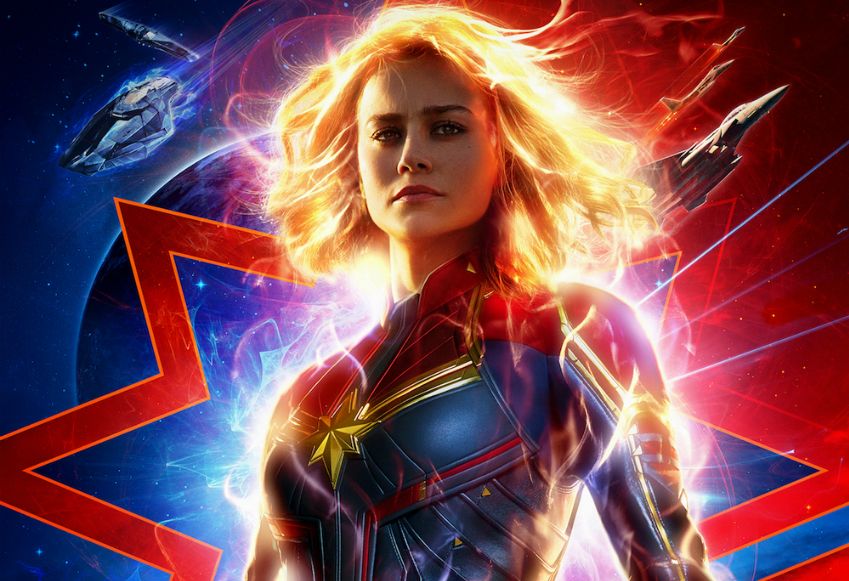 "Higher. Further. Faster." That's the poster tagline for Captain Marvel, but it also became a very succinct description for the box office fortunes of Marvel's latest this weekend past. The Brie Larson-led superhero film had faced controversy in recent times as a section of the audience took umbrage with the Oscar-winner's comments about creating "more inclusive" press days when she noticed that she was seeing mostly white men on her press tour. Despite Larson later clarifying her statement to say that her goal was "to bring more seats up to the table" and that "no one is getting their chair taken away," the internet still became awash with comments that "Brie Larson doesn't want white males to see this movie".
The backlash resulted in RottenTomatoes needing to change their rating system and even now the film's audience score is the lowest of any Marvel Cinematic Universe film. There have even been individuals calling for boycotts of the film. In the end though, these folks made basically no difference as Captain Marvel blasted through early box office predictions to debut with a whopping $455 million worldwide.
That number may edge up later today when Disney releases official figures, but it's already enough to make it the biggest female-led global debut of all time, and the 6th biggest overall global debut in history! As far as comic book movies are concerned, only Avengers: Infinity War's record-setting $640.5 million, the biggest worldwide debut ever, is higher than Captain Marvel on the rankings.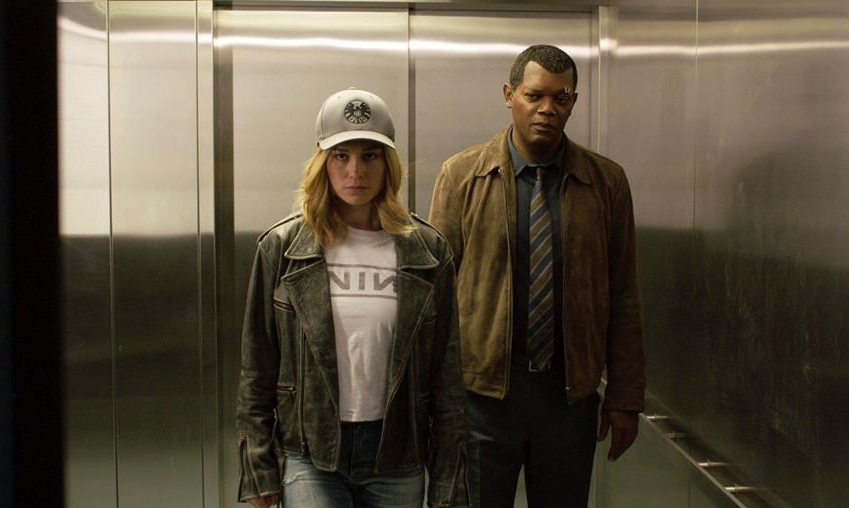 The lion's share of that $455 million comes from the $302 million Captain Marvel made in international markets, led by a huge $89 million debut from China alone. On the domestic front, which is what pundits were eyeing the closest, the blockbuster exceeded expectations there as well with a $153 million opening in the US, completely outstripping the early $100 million debut predictions.
With very little looking to put up a fight next week, Captain Marvel will retain the top spot it won this weekend past, and now the focus will be how well it holds up. An "A" Cinemascore from audiences would imply it will do damn well, and if it only has a drop in the low 50% range, then it will almost certainly be the latest entry into the exclusive billion-dollar club.
With Captain Marvel devouring all in its path, other films this weekend past had to content themselves with the scraps from the table. Last week's top two got bumped down a spot as How To Train Your Dragon: The Hidden World and A Madea Family Funeral made a respective $14.7 million and $12 million. The former has also kept up earning solidly overseas and is now sitting on $435.1 million worldwide.
There wasn't much else happening on the charts as all newcomers were only niche titles in very limited openings. The only two noteworthy points were Alita: Battle Angel taking a big 55% tumble while documentary Apollo 11 more than doubled its screen real estate after its own limited opening last weekend and found itself bringing up the rear of the top 10.
Let's see what the rest of the US box office chart looks like:
| No. | Movie Name | Weekend gross | Percentage change | US Domestic gross | Worldwide gross | Last Week's Position |
| --- | --- | --- | --- | --- | --- | --- |
| 1 | Captain Marvel | $153 million | NE | $153 million | $455 million | NE |
| 2 | How to Train Your Dragon 3: The Hidden World | $14.6 million | -51% | $119.6 million | $435.1 million | 1st |
| 3 | A Madea Family Funeral | $12 million | -55% | $45.8 million | $46.1 million | 2nd |
| 4 | The LEGO Movie 2: The Second Part | $3.8 million | -42% | $97.1 million | $164.4 million | 3rd |
| 5 | Alita: Battle Angel | $3.2 million | -55% | $78.3 million | $382.6 million | 3rdd |
| 6 | Green Book | $2.4 million | -45% | $80.1 million | $242.2 million | 6th |
| 7 | Isn't It Romantic | $2.4 million | -46% | $44.1 million | $44.1 million | 7th |
| 8 | Fighting with My Family | $2.1 million | -53% | $18.6 million | $18.6 million | 5th |
| 9 | Greta | $2.1 million | -51% | $8.2 million | $9 million | 8th |
| 10 | Apollo 11 | $1.3 million | -19% | $3.7 million | $3.7 million | 15th |
NE = New Entry
Last Updated: March 11, 2019