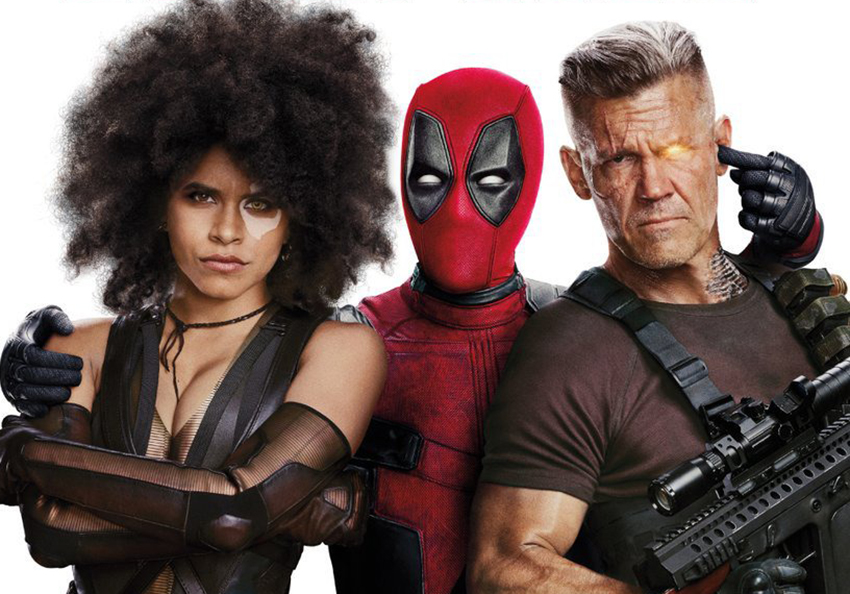 Another weekend, another bunch of box office records being broken. For the first time in nearly a month though, it's not Avengers: Infinity War doing the record-breaking as Deadpool 2 has dethroned Marvel's mega-blockbuster in incredible fashion. In the US, Ryan Reynold's comic book sequel was actually in a race against its predecessor which set the record for biggest R-rated opening at $132.4 million back in 2016. Deadpool 2 wasted no time in putting in MAXIMUM EFFORT to try to best that as it posted both the largest Thursday preview and Friday opening day for an R-rated film with $18.6 million and a massive $53.3 million respectively.
That great start had many predicting that Deadpool 2 would indeed topple its predecessor, but unfortunately the sequel ran out of steam just ever so slightly on Sunday. As a result, it could only notch the second-largest three-day weekend debut for an R-rated film with a $125 million domestic total.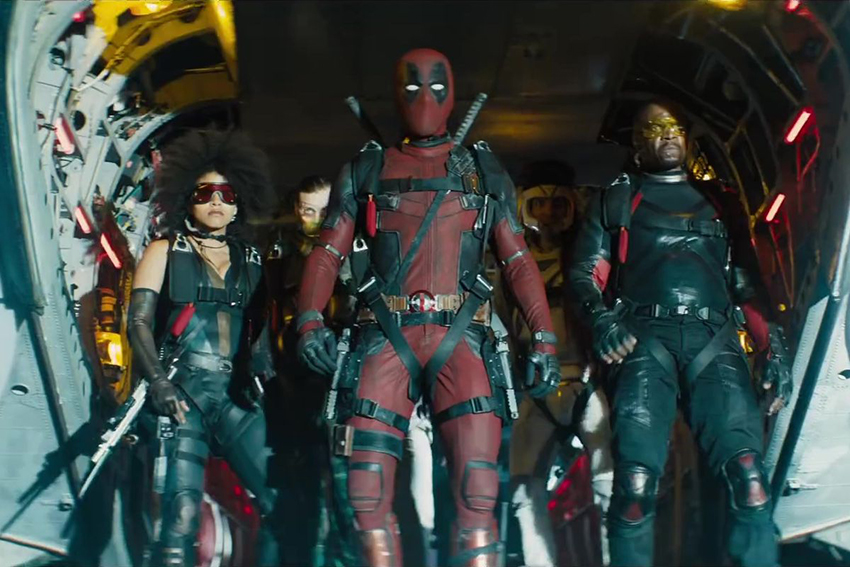 Internationally, Deadpool 2 opened in 81 markets with $176.3 million, which is not just $40 million better than the first film but also gives Fox its biggest overseas opening for a film ever, besting X-Men: Days of Future's Past's $174 million. Of special note about that figure is that X-Men: Days of Future Past had the advantage of nearly $40 million from China, while Deadpool 2 is seemingly not releasing in the Asian market at all (the first film never got a public cinema release and had a theatre screening for the first time just last month at the Beijing International Film Festival).
Even without China though, this means that Deadpool has already managed to exceed the $300 million mark globally on its first weekend. The original film took four weeks to hit that mark, which means Deadpool 2 now actually stands a good chance of breaking a record its predecessor never could by topping The Passion of the Christ's $370.2 million for the biggest global total for an R-rated film ever. There's just the tiny problem of a certain Star Wars solo movie opening this coming Friday.
Meanwhile, while it now found itself in second place, Avengers: Infinity War continued to impress as it added another $28.7 million from the US and $84.4 million internationally. With domestic earnings just shy of $600 million, an international sum of $1.218 billion, and a global total of $1.813 billion, Infinity Wart is now the eighth biggest domestic film of all time, third biggest international release of all time, and the fourth biggest global film all time.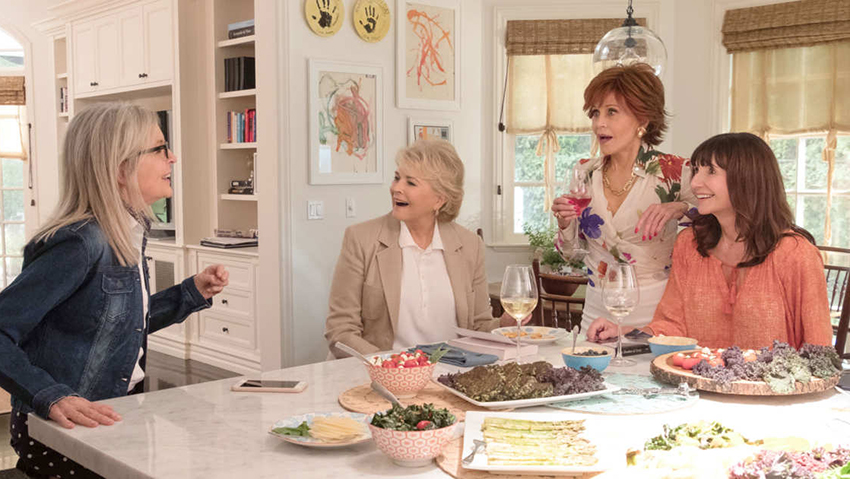 It wasn't all just comic book movies on the charts though. With the Merc With the Mouth clearly set to dominate, some studios tried to offer up something for demographics that wouldn't be drawn in by Deadpool's foul-mouthed action. Ensemble comedy Book Club – which boasts a cast that includes Diane Keaton, Jane Fonda, Candice Bergen, and Mary Steenbergen – seemingly appealed to the mature female crowd, and the gamble appears to have worked. The film brought in a respectable $12.5 million from a $10 million budget as it opened in third place.
Also offering something for the anti-Deadpool crowd, we have the Will Arnet-led family adventure Show Dogs. Its gamble most definitely did not pay off as the sixth place debut brought in just $6 million from over 3200 cinemas, giving it one of the worst domestic openings of all time.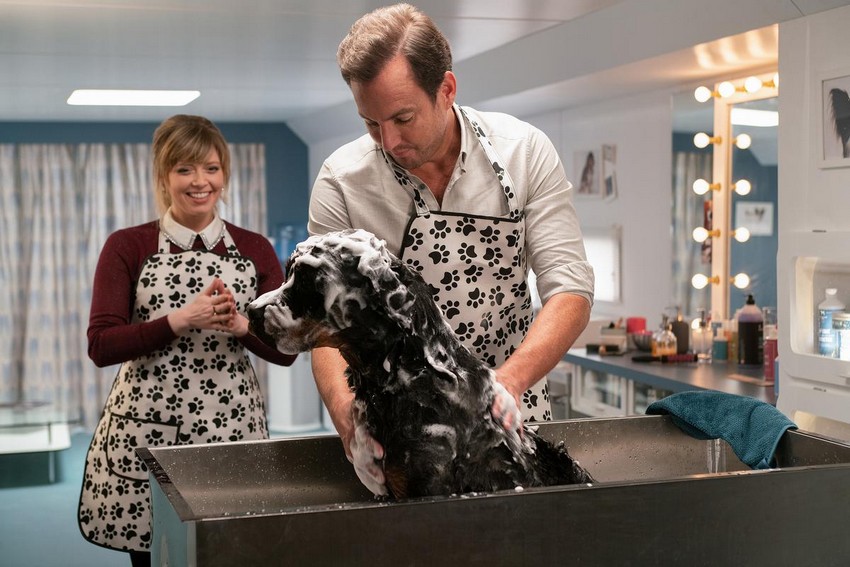 The other highlights on the charts (or lowlights in some cases), saw Melissa McCarthy-led Life of the Party and Gabrielle Union-led Breaking In plummet in this past weekend. The woes of Amy Schumer's I Feel Pretty also continued as it dropped straight out of the top ten from sixth to eleventh. On the highlight side of things, breakout horror A Quiet Place finally debuted in China with an impressive $17.7 million leaving its global total on the brink of crossing the $300 million mark.
Let's see what the rest of the US box office chart looks like:
| No. | Movie Name | Weekend gross | Percentage change | US Domestic gross | Worldwide gross | Last Week's Position |
| --- | --- | --- | --- | --- | --- | --- |
| 1 | Deadpool 2 | $125 million | NE | $125 million | $301.3 million | NE |
| 2 | Avengers: Infinity War | $28.6 million | -53% | $595 million | $1.8 billion | 1st |
| 3 | Book Club | $12.5 million | NE | $12.5 million | $12.5 million | NE |
| 4 | Life of the Party | $7.7 million | -56% | $31 million | $36.8 million | 2nd |
| 5 | Breaking In | $6.4 million | -63% | $28.7 million | $30.4 million | 3rd |
| 6 | Show Dogs | $6 million | NE | $6 million | $6.7 million | NE |
| 7 | Overboard | $4.7 million | -52% | $36.9 million | $49 million | 4th |
| 8 | A Quiet Place | $4 million | -37% | $176.1 million | $296.4 million | 5th |
| 9 | Rampage | $1.5 million | -56% | $92.4 million | $406.9 million | 7th |
| 10 | Super Troopers 2 | $1.2 million | +31% | $29.1 million | $29.9 million | 14th |
NE = New Entry
Last Updated: May 27, 2018