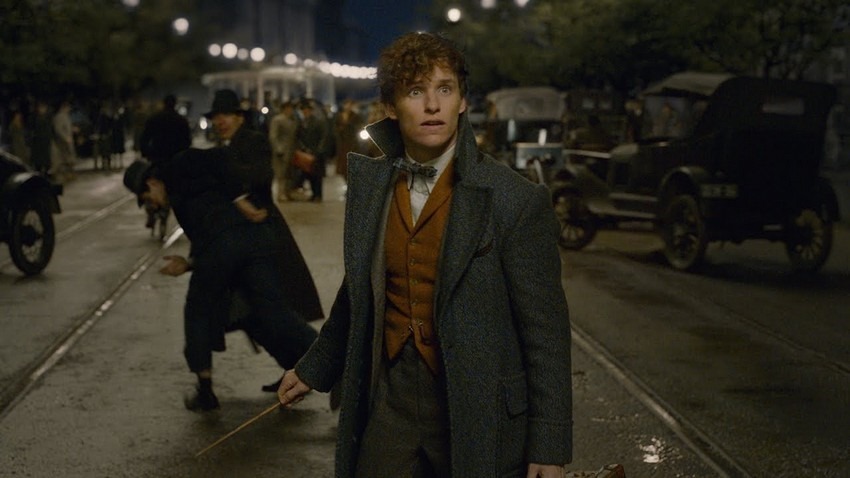 They say that crime doesn't pay, but apparently The Crimes of Grindelwald do. The sequel to the 2016 Harry Potter prequel spinoff, Fantastic Beasts: The Crimes of Grindelwald opened as the biggest movie in the world this weekend past, as was expected. What wasn't expected was that box office proceeds fell slightly short of studio expectations across the board for all movies for some reason.
In The Crimes of Grindelwald's case, it just missed out on its predicted $65 million domestic debut, as the sequel opened in the US to the tune of $62 million. Mixed reviews (the worst, on average, of the entire franchise actually) and a not-so-magical audience rating with a "B" Cinemascore probably didn't help. At least international audiences were showing up though as the sequel brought in another $191 million, with China leading the way with $37.5 million. That gives The Crimes of Grindelwald a $253 million global debut, which is what it needed if it has to break even with its $200 million production budget once advertising costs are factored in.
Dropping a spot each we find The Grinch and Bohemian Rhapsody in 2nd and 3rd place respectively. Last week's kingpin The Grinch added another $38.2 million domestically, but it will face some serious competition in the coming week as Wreck-It Ralph 2: Ralph Breaks the Internet will debut in the US this coming Wednesday, benefitting from a five-day Thanksgiving holiday weekend. As for Bohemian Rhapsody, the Queen biopic had a very steady second stanza last weekend, but it took a sizable 50% drop in its third weekend. The Oscar-hopeful drama brought in another $15.7 million to push its domestic total just shy of $130 million, while internationally its all the way up to $256 million. It opens in SA this coming Friday, which along with Spain is the final market for the film to debut in.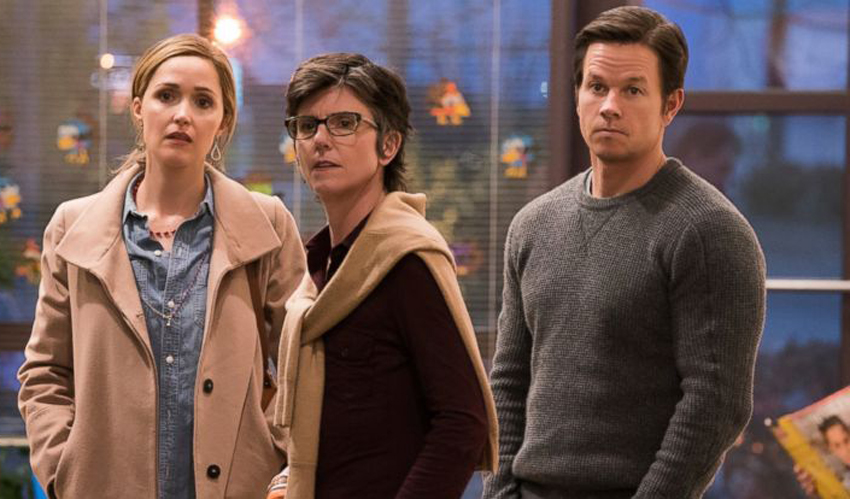 Rounding out the top 5 we have the other two big newcomers on the charts, Instant Family and Widows. The former eventually won the tight race between the two as Instant Family earned a $14.7 million debut – that's a few million under what studio pundits predicted but they will hope that family dramedy still draws a crowd in the holiday season. Director Steve McQueen's critically acclaimed heist-drama Widows also came in a little lighter than studio expectations with $12.3 million in 5th place, despite the fact that it had the best reviews by far and opened with a tonne of film festival buzz behind it.
Outside of the top 5, the biggest disappointment – especially since it's so damn awesome – is Overlord, as the WWII horror/thriller dropped 5 places in its second week. At this point, it's struggling to even match its relatively low $38 million price tag.
Let's see what the rest of the US box office chart looks like:
| No. | Movie Name | Weekend gross | Percentage change | US Domestic gross | Worldwide gross | Last Week's Position |
| --- | --- | --- | --- | --- | --- | --- |
| 1 | Fantastic Beasts: The Crimes of Grindelwald | $62.2 million | NE | $62.2 million | $253.2 million | NE |
| 2 | The Grinch | $38.1 million | -43% | $126.5 million | $151.7 million | 1st |
| 3 | Bohemian Rhapsody | $15.7 million | -50% | $127.8 million | $384.3 million | 2nd |
| 4 | Instant Family | $14.7 million | NE | $14.7 million | $14.7 million | NE |
| 5 | Widows | $12.3 million | NE | $12.3 million | $19.6 million | NE |
| 6 | The Nutcracker and the Four Realms | $4.6 million | -53% | $43.8 million | $116.2 million | 4th |
| 7 | A Star is Born | $4.3 million | -46% | $185.8 million | $340.7 million | 5th |
| 8 | Overlord | $3.8 million | -62% | $17.7 million | $32.7 million | 3rd |
| 9 | The Girl in the Spider's Web | $2.5 million | -65% | $13.2 million | $26.5 million | 6th |
| 10 | Nobody's Fool | $2.2 million | -65% | $28.8 million | $29.1 million | 7th |
Last Updated: November 19, 2018