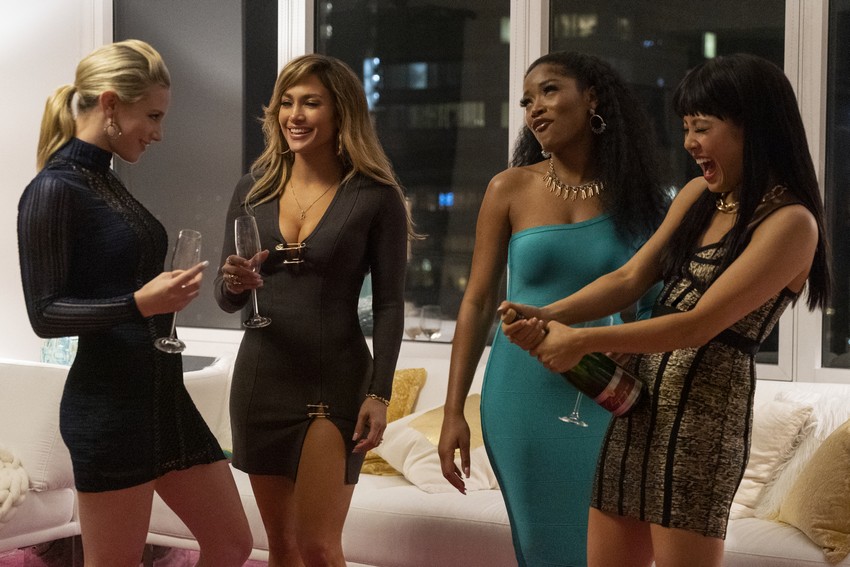 Strippers and clowns were the name of the game this weekend past, and I'm not talking about what you got up to in your personal time. We start in second place as that's where we have the real big story of the weekend in the ensemble crime drama Hustlers. The film – based on the true story of a group of strippers who robbed their rich customers – has been a surprise critical smash (88% Fresh on RottenTomatoes) and that momentum has seemingly pushed it to greatly exceeding expectations as it debuted with $33.2 million in the US.
For small-scope production studio STXFilms, this beats 2016's Bad Moms to give them their best opening yet. For the multi-hyphenate Jennifer Lopez, who leads the cast as well as serving as producer, it's also the biggest debut of her acting career. The same goes for her co-star Constance Wu, with Hustlers beating out the $26.5 million debut of Crazy Rich Asians. This is also a very important achievement given Hustlers' diverse female-centric cast and R-rated age classification, showing that US audiences (which were 67% female according to stats) aren't all just looking for PG-13 comic book franchises and sequels/reboots.
Meanwhile, It: Chapter Two continued its global dominance as the R-rated horror sequel added another $40.7 million to keep it in the top spot in the US for a second weekend running. Its domestic total has now crossed the $150 million mark. Meanwhile, on the international front, It brought in another $47 million to give it a worlwide total of $323.3 million after ten days.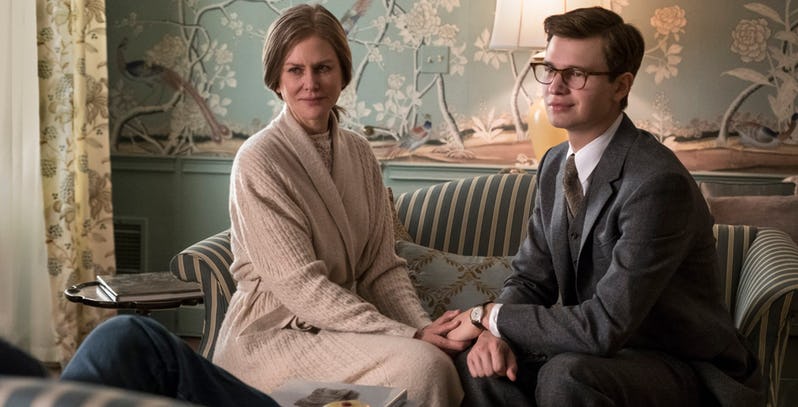 With most of the rest of the top ten just barely jostling around, we have to go all the way down to eighth place to find the next noteworthy entry on the chart. Unfortunately, it's noteworthy for all the wrong reasons. Warner Bros' adaptation of Donna Tartt's 2013 novel The Goldfinch got off to the worst start possible as it flopped hard with just a $2.6 million debut in the US. That gives it the sixth-worst domestic opening ever for a film opening in more than 2 500 locations. As if this outright commercial failure wasn't bad enough, The Goldfinch has also been savaged by critics after it debuted at the Toronto Film Festival last week.
Let's see what the rest of the US top ten chart looks like:
| No. | Movie Name | Weekend gross | Percentage change | US Domestic gross | Worldwide gross | Last Week's Position |
| --- | --- | --- | --- | --- | --- | --- |
| 1 | It: Chapter Two | $40.7 million | -55% | $153.8 million | $323.3 million | 1st |
| 2 | Hustlers | $33.2 million | NE | $33.2 million | $37.6 million | NE |
| 3 | Angel Has Fallen | $4.4 million | -26% | $60.3 million | $104.3 million | 2nd |
| 4 | Good Boys | $4.2 million | -22% | $73.3 million | $91.6 million | 3rd |
| 5 | The Lion King | $3.5 million | -17% | $533.9 million | $1.616 billion | 4th |
| 6 | Fast & Furious Presents: Hobbs & Shaw | $2.7 million | -27% | $168.3 million | $740.9 million | 5th |
| 7 | Overcomer | $2.7 million | -26% | $28.9 million | $28.9 million | 6th |
| 8 | The Goldfinch | $2.6 million | NE | $2.6 million | $3.6 million | NE |
| 9 | The Peanut Butter Falcon | $1.9 million | -9% | $15 million | $15 million | 11th |
| 10 | Dora and the Lost City of Gold | $1.9 million | -21% | $56.7 million | $90.4 million | 7th |
NE = New Entry
Last Updated: September 16, 2019