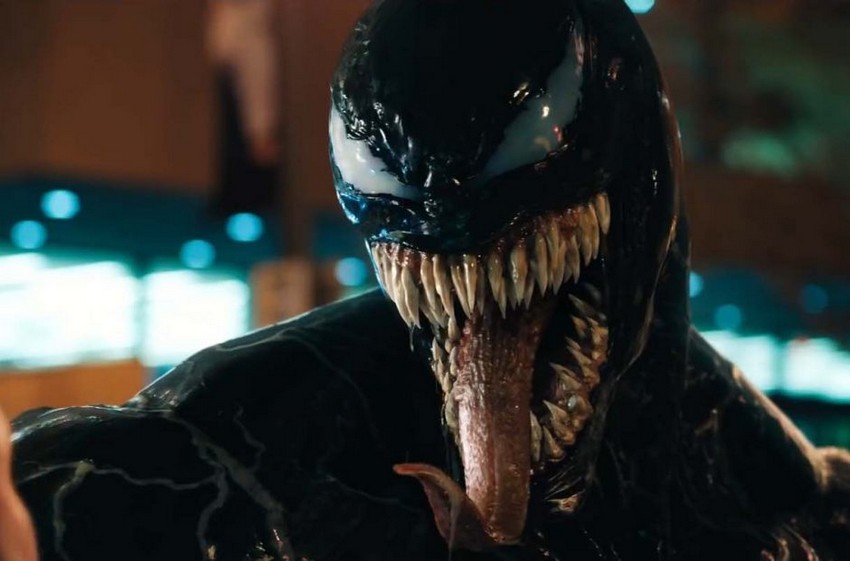 After witnessing what happened to the likes of Batman v Superman and Justice League, we said that the second weekend would be the true test for Venom and it would appear that Sony's Spider-Man-less Spider-Man spinoff has passed! After a record-breaking opening weekend a week ago, Venom's box office numbers naturally fell but not as hard or far as some may have predicted. The superhero movie earned $37.5 million in its second weekend to retain its top spot – that's a drop of just 55% as opposed to the 60%+ plummet that many had expected.
Venom remained on its throne on the international front as well, pulling in just shy of $70 million. That means that after 10 days, the film is now sitting on a $378.1 million global haul. Sony must be over the moon about this, and I have a feeling we're going to see work on their other spinoffs in this franchise get thrown into high gear real quick now.
Also repeating its success from last weekend is A Star is Born, as the major Oscar contender musical drama only fell a relatively minor 35% for a $28 million sophomore take. The film also expanded its international market share to 65 countries and subsequently brought in another $20.2 million for a current worldwide tally of $135.3 million from just a $36 million budget.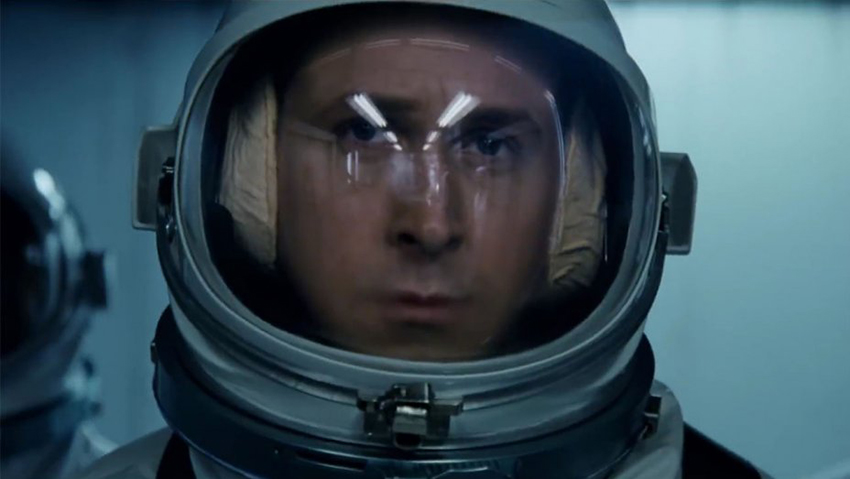 With the top two slots unchanging, the newcomers had to battle for 3rd place at best and it was acclaimed filmmaker Damien Chazelle's First Man that narrowly won the tussle. And I do mean "narrowly". The Neil Armstrong biopic brought in $16.5 million domestically, which was just enough to beat out horror-comedy sequel Goosebumps 2: Haunted Halloween as it brought in $16.2 million. First Man ended tops between the two on the international front as well, but that was mainly due to a much bigger release.
There was one more newcomer in the top 10, but unfortunately the critically-acclaimed Bad Times at the El Royale could not keep pace with its peers. Disappointingly, writer/director Drew Goddard's star-studded thriller couldn't get past holdovers Smallfoot and Night School and had to settle for 7th place with $7.2 million. Besides for a massive expansion by The Hate U Give by over 200 cinemas, there were actually half a dozen other new releases this weekend past, but all of them had really small releases. One still warrants a mention though as Beautiful Boy opened in 19th place with R221 437. What makes this special is that it earned that total from just four cinemas, giving it a massive per-theatre-average of $55 359 (in comparison, Venom's was only $8 400).
Let's see what the rest of the US box office chart looks like:
| No. | Movie Name | Weekend gross | Percentage change | US Domestic gross | Worldwide gross | Last Week's Position |
| --- | --- | --- | --- | --- | --- | --- |
| 1 | Venom | $35.7 million | -55% | $142.8 million | $378.1 million | 1st |
| 2 | A Star is Born | $28 million | -35% | $94.1 million | $135.3 million | 2nd |
| 3 | First Man | $16.5 million | NE | $16.5 million | $25.1 million | NE |
| 4 | Goosebumps 2: Haunted Halloween | $16.2 million | NE | $16.2 million | $19.9 million | NE |
| 5 | Smallfoot | $9.3 million | -35% | $57.6 million | $110.2 million | 3rd |
| 6 | Night School | $8 million | -35% | $59.8 million | $75.2 million | 4th |
| 7 | Bad Times at the El Royale | $7.2 million | NE | $7.2 million | $11.2 million | NE |
| 8 | The House With a Clock in its Walls | $3.9 million | -45% | $55 million | $101.8 million | 3rd |
| 9 | The Hate U Give | $1.7 million | +244% | $2.4 million | $2.4 million | 13th |
| 10 | A Simple Favour | $1.3 million | -59% | $52 million | $83 million | 6th |
Last Updated: October 15, 2018