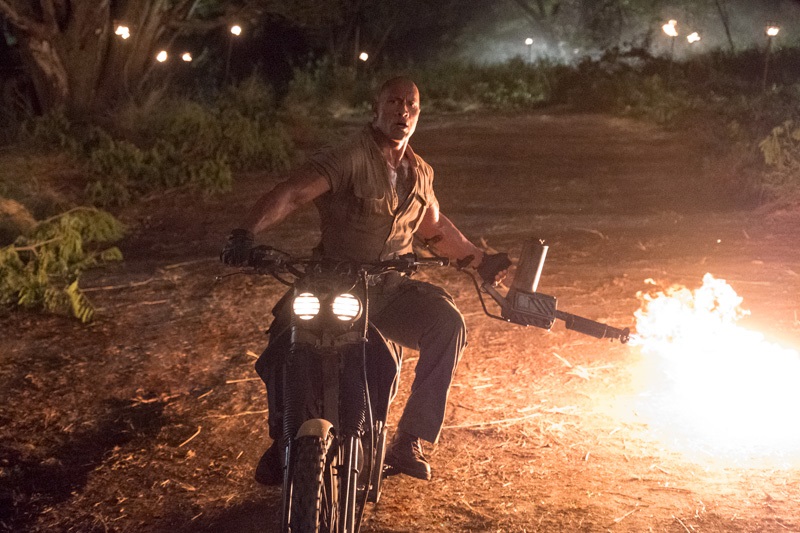 What do you get when you combine Thor, Zod, a dozen horses, Leonidas, and half a dollar? Some really weird fanfiction? Maybe. But also a motley collection that despite their combined resources is still not enough to beat the team of Dwayne "The Rock" Johnson, Kevin Hart, Jack Black and Karen Gillan. Yes, that's just a colourful way of saying that Jumanji: Welcome to the Jungle has maintained its top spot at the US box office for the third weekend in a row.
The unexpectedly good Jumanji sequel added $20 million over the last three days, bringing its domestic total to $315 million. That figure takes it past Thor: Ragnarok and Despicable Me 3 to become the seventh biggest 2017 release. Internationally, the film added an additional $32.6 million to take its global total to a very impressive $767.8 million.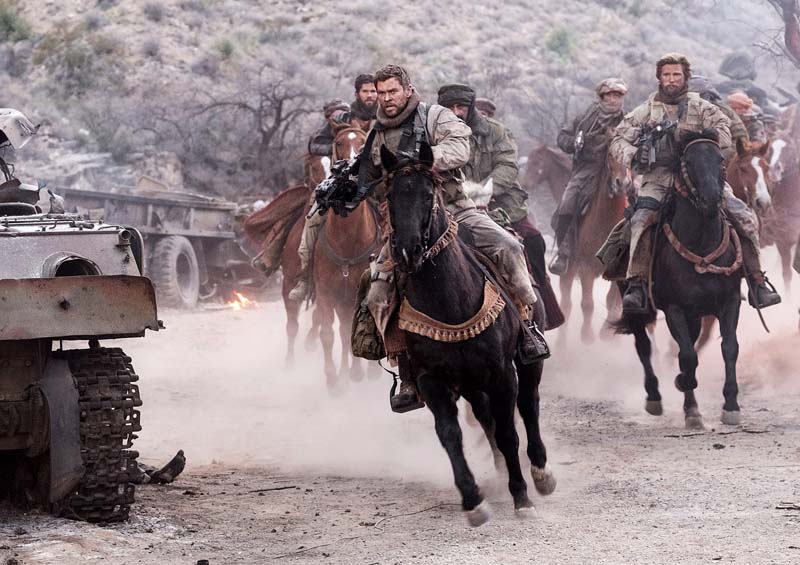 Jumanji was not without some competition though, as newcomers 12 Strong and Den of Thieves outperformed expectations despite both films earning iffy reviews. 12 Strong – the military drama about Afghanistan horse soldiers led by Chris Hemsworth and Michael Shannon – debuted in second place in the US with $16.6 million, while the action thriller Den of Thieves – starring Gerard Butler and Curtis "50 Cent" Jackson – was nipping at its heels with $15.3 million.
You would have to look all the way at the tail end of the charts in 10th place to find the next newcomer with Forever My Girl. The musical drama has been eviscerated by critics, but it still turned in a solid performance as it earned $4.7 million. Made for just $3.5 million, it's already considered a success. Notably, it boasted a 78% female audience, and with the film adding another 500 venues next week, the producers definitely hoping that appeal will hold strong.
As for the chart entries between the newcomers, they went through a bit of a tumble since last week. While The Post, The Greatest Showman and Paddington 2 had small drops as they held their own, The Commuter dropped four places from third to seventh, Star Wars: The Last Jedi dropped from sixth to eighth and Insidious: The Last Key fell fifth to ninth.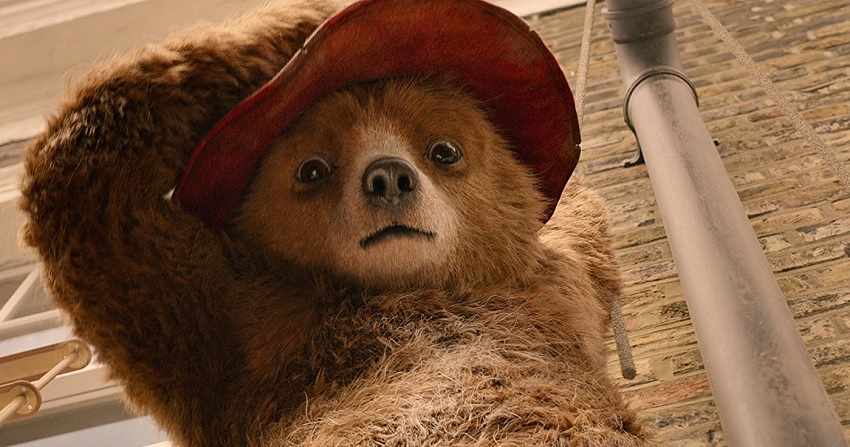 Those drops don't tell the whole story though as there were some definite noteworthy points in there. Paddington 2's $172 million global total makes it a massive success financially, but on the critical front, it put an even bigger feather in its cap as the family adventure sequel became the best-reviewed film in history on review aggregator RottenTomatoes with a 100% fresh rating after 164 reviews. Paddington 2 claims that title from Lady Bird, which in took it from Toy Story 2 just last November.
The other highlight was for Star Wars: The Last Jedi which passed the $600 million mark domestically this weekend past, becoming just the fifth film in US history to ever do so. Worldwide it has now also climbed up to the ninth highest box office total of all time with $1.29 billion. Surprisingly, this is actually still a bit of a disappointment, as the film's failure in China has dropped it short of Disney's $1.4 billion predictions.
Let's see what the rest of the US box office chart looks like:
| No. | Movie Name | Weekend gross | Percentage change | US Domestic gross | Worldwide gross | Last Week's Position |
| --- | --- | --- | --- | --- | --- | --- |
| 1 | Jumanji: Welcome to the Jungle | $20 million | -28% | $316.9 million | $767.7 million | 1st |
| 2 | 12 Strong | $16.5 million | NE | $16.5 million | $16.5 million | NE |
| 3 | Den of Thieves | $15.3 million | NE | $15.3 million | $15.3 million | NE |
| 4 | The Post | $12.1 million | -37% | $45.1 million | $55 million | 2nd |
| 5 | The Greatest Showman | $11 million | -11% | $113 million | $231.4 million | 4th |
| 6 | Paddington 2 | $8.2 million | -25% | $25 million | $172.2 million | 7th |
| 7 | The Commuter | $6.6 million | -51% | $25.7 million | $36.3 million | 3rd |
| 8 | Star Wars: The Last Jedi | $6.5 million | -44% | $604.2 million | $1.296 billion | 3rd |
| 9 | Insidious: The Last Key | $5.9 million | -52% | $58.7 million | $126.8 million | 2nd |
| 10 | Forever My Girl | $4.7 million | NE | $4.7 million | $4.7 million | NE |
NE = New Entry
Last Updated: January 22, 2018