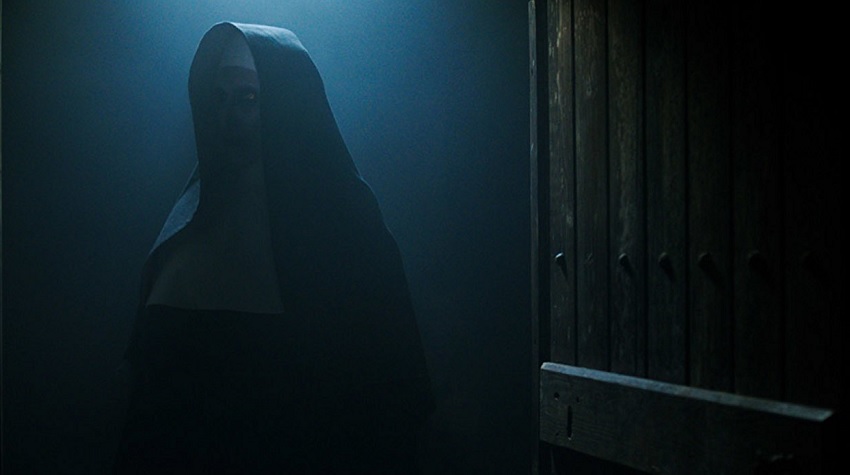 Quick question: How many movies opened at the top spot globally this weekend past with the best debut in their franchise's history? Nun. Ha ha. Get it? Nun? Because the movie is actually The Nun? Oh, what do you people know about good puns! Clearly, a hell of a lot of you know horror movies though and love to watch them as The Nun racked up the biggest opening ever in the Conjuring franchise with $53.5 million in the US.
That number completely obliterates the previous $41.8 million franchise record set by James Wan's very first The Conjuring movie back in 2013. What's more, this is the second-largest domestic opening ever for the month of September and the second-largest domestic opening ever for an R-rated horror (both those records held very, very comfortably by another horror sensation in last year's It which debuted to a whopping $123.4 million).
It wasn't just in the US though where The Nun scared up the box office numbers though as it pulled in a collective $77.5 million from international markets (for 19 of which, this broke the record for biggest horror debut ever) to give it a whopping $131 million global opening. Even though it will face very stiff competition this coming weekend from The Predator, with a production budget of just $22 million, The Nun is already a gigantic success.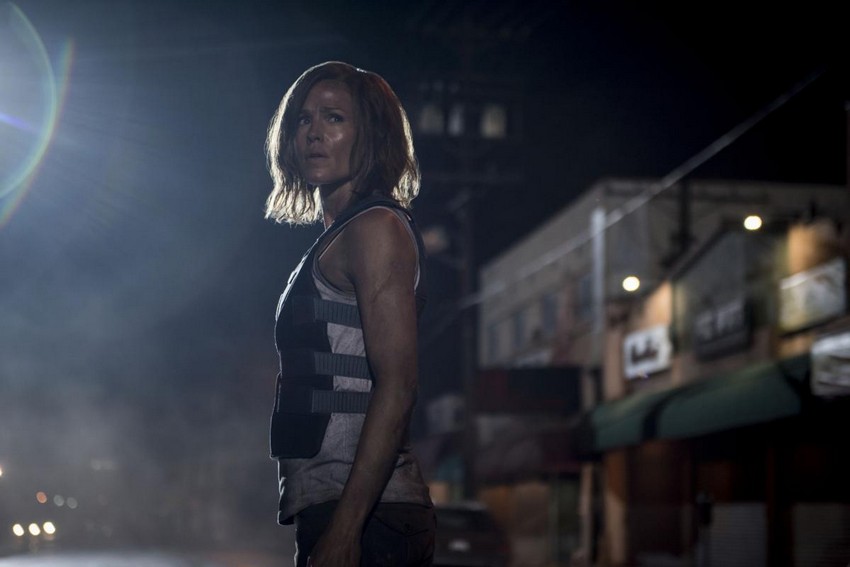 Speaking of successes, former box office kingpin Crazy Rich Asians managed to hang onto 2nd place with $13.6 million, narrowly beating out newcomer Peppermint. For Crazy Rich Asians this is the 4th week in the upper reaches of the US box office – where it has now earned over $136 million – as it slowly continues its international rollout. The Jennifer Garner led action-drama led Peppermint just missed out on ruining Crazy Rich Asians' party a bit as it opened to $13.2 million. The movie debuted exactly as expected by the studio and had solid audience response with a "B" Cinemascore, so expect this one to be a moderate low-ceiling success as it hits international markets.
Rounding out the top 5 we have The Meg and Searching, with the former pushing its domestic total to $131 million with a $6 million contribution while the John Cho-led latter expanded by another 800 or so cinemas to bring its US earnings to just under $15 million. Internationally, thanks to an $11 million weekend take, The Meg is now just $8 million away from earning half a billion dollars globally, which is simply astounding.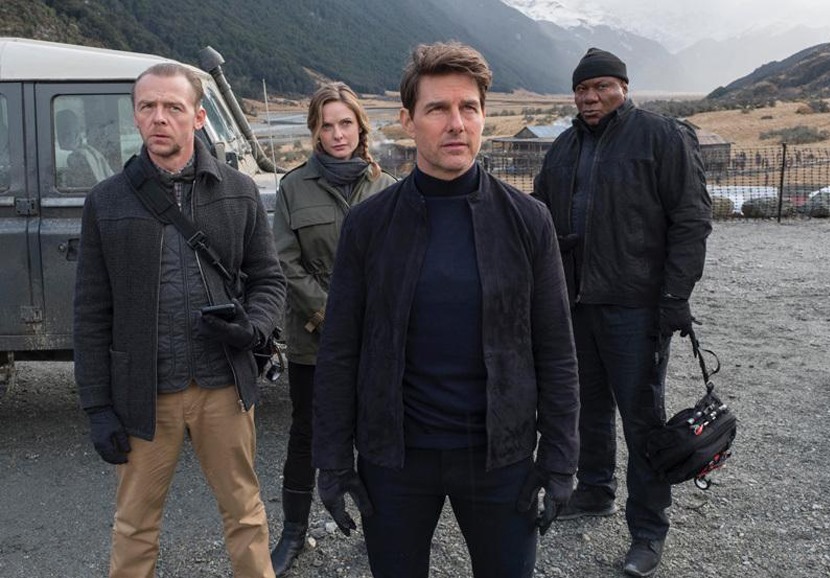 With the only other newcomer this weekend past, the small-budget God Bless the Broken Road, failing dismally at even reaching the studio's $4 million opening aspirations and ending in 11th place with $1.5 million, there's really only one other highlight in the top 10 and it's a big one. While Mission: Impossible – Fallout found itself in a seemingly unremarkable place in its 7th week on the charts, the $3.6 million it earned in the US this weekend past means it's now just $3.3 million away from beating Mission: Impossible II's $215.4 million to become the highest domestic earner in the franchise. On the international front, there's nothing standing in Fallout's way though as it earned $38.6 million this weekend past to push its global total to $726.6 million. That makes it the highest grossing film globally in both the Mission: Impossible franchise, and star Tom Cruise's entire career. Mission: Accomplished.
Let's see what the rest of the US box office chart looks like:
| No. | Movie Name | Weekend gross | Percentage change | US Domestic gross | Worldwide gross | Last Week's Position |
| --- | --- | --- | --- | --- | --- | --- |
| 1 | The Nun | $53.5 million | NE | $53.5 million | $131 million | NE |
| 2 | Crazy Rich Asians | $13.6 million | -38% | $136.2 million | $164.7 million | 1st |
| 3 | Peppermint | $13.2 million | NE | $13.2 million | $14.6 million | NE |
| 4 | The Meg | $6 million | -42% | $131.5 million | $491.9 million | 2nd |
| 5 | Searching | $4.1 million | -25% | $14.3 million | $32 million | 4th |
| 6 | Mission: Impossible – Fallout | $3.8 million | -46% | $212.1 million | $726.6 million | 3rd |
| 7 | Christopher Robin | $3.1 million | -39% | $91.7 million | $142.9 million | 6th |
| 8 | Operation Finale | $3 million | -49% | $14.1 million | $14.1 million | 5th |
| 9 | Alpha | $2.5 million | -44% | $32.4 million | $59.9 million | 7th |
| 10 | BlacKkKlansman | $1.5 million | -62% | $43.4 million | $65.5 million | 9th |
Last Updated: September 10, 2018