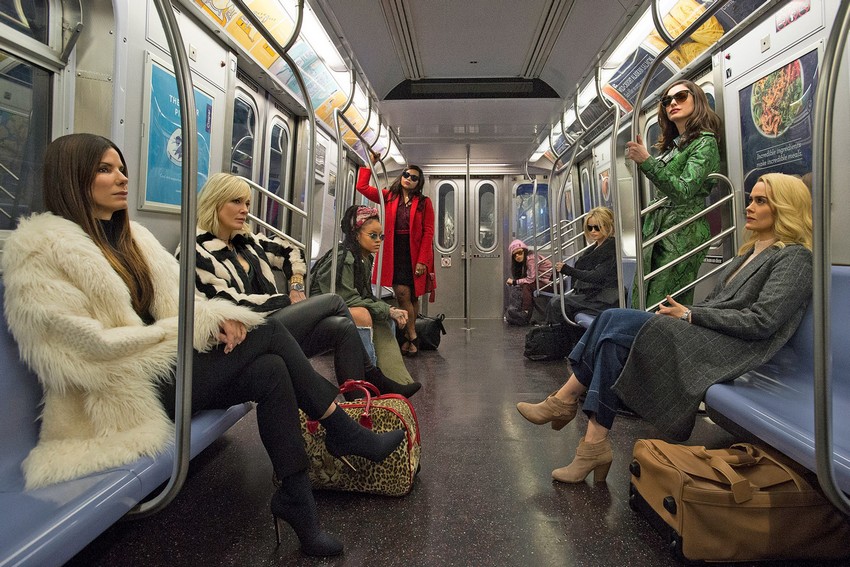 It takes a thief to catch a thief. Or in this case, a heist film to beat a heist film. As tenuous as its grip on the throne may have been, Solo: A Star Wars Story enjoyed two weeks at the top of the US box office heap but that has now come to an end as Ocean's 8 snatched the crown away this weekend past. The all-female spinoff of Steven Soderbergh's ensemble heist caper trilogy outperformed expectations as it posted a $41.5 million domestic opening weekend, besting 2004's Ocean's Twelve to become the biggest opener the franchise has ever had in the US. Internationally the film only had a limited opening thus far, so we'll how it stacks up globally when it goes wide in a couple of weeks.
With Ocean's 8 at the top, Solo and Deadpool 2 each dropped down a notch to a respective second and third. While they both may have dropped equally in position, that can't be said for their actual box office numbers as Solo is already starting to peter out in its third weekend. The beleaguered Star Wars film (something I never thought I would say) added a reasonably decent-ish $15.1 million domestically, but internationally it could only scrape together a measly $11.3 million from all major markets. That is terrible.
Solo's global tally did at least go past the $300 million mark this weekend, but at this point, I think it would be a safe point to see it tapping out completely before it hits $340 million. As for Deadpool 2, its global figures are currently more than double that of Solo as it added another $13.6 million domestically and $18.5 million internationally.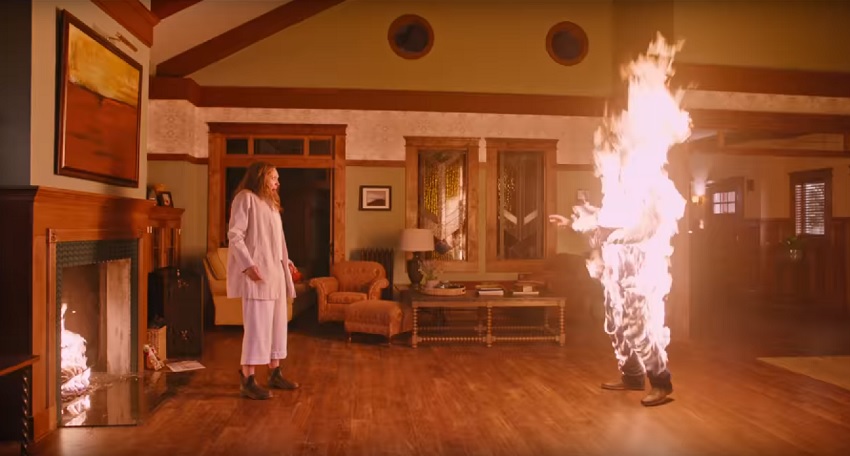 In fourth place though we find the other big performer of the weekend's as A24's critically acclaimed horror film Hereditary blew away predictions as it scared up a $13 million opening weekend. That may not seem like much, but for a $10 million production that wasn't expected to even match that figure, this is huge news. For A24, this is actually the largest opening by the small-time production studio behind the $8.8 million brought in in 2014 by The Witch.
Disappointingly though, we have to go all the way down to eighth place to find the other newcomer on the chart in Hotel Artemis. Writer/director Drew Pierce's gonzo action thriller has been drawing nothing but rave reviews, but it seems that neither the strong critical buzz nor the ensemble cast fronted by such popular names as Jodie Foster, Dave Bautista and Sterling K. Knight, could motivate US audiences to go check it out. Weirdos. With a terrible $3.1 million from over 2400 cinemas, Hotel Artemis is not doing quite as bad as Action Point (which fell a whopping 63% after its already record-setting terrible opening last weekend) but it is basically closed for business before it even opened.
On the opposite side of terrible though, we find Jurassic World: Fallen Kingdom. The latest entry in the dino-riffic franchise will only be opening in the three largest movie markets – US, China, Japan – in the coming weeks, but it already took a huge bite out of the international box office as it posted $151.1 million from 48 markets with South Korea leading the way with $27.2 million. This figure may still be quite a way off from predecessor Jurassic World's $300 million debut in 2015, but it had the advantage of earning around $100 million from China alone.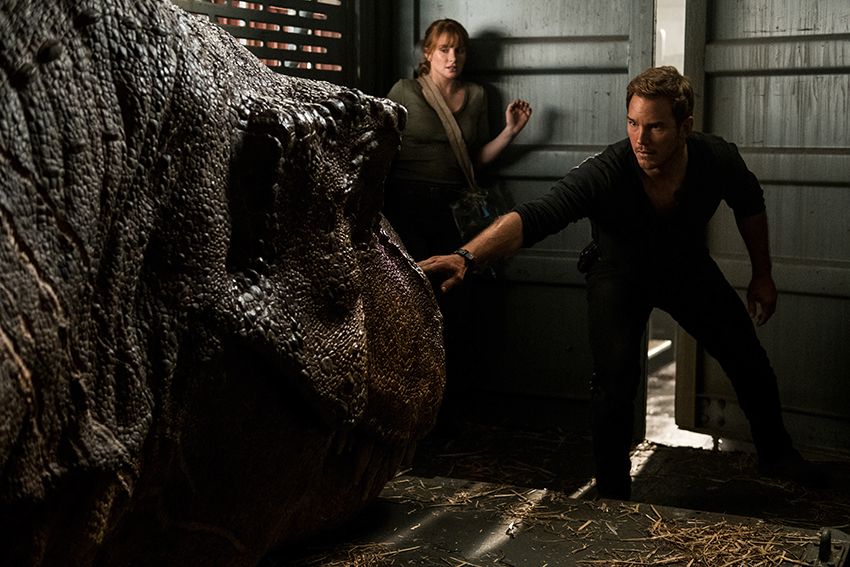 Jurassic World was an unexpected box office phenomenon, smashing records every day on its way to becoming the fifth largest film of all time with $1.671 billion. With that kind of precedent it's not surprising that sequel Fallen Kingdom is lagging slightly behind, but despite that deficit, the new blockbuster is still poised to be huge in the next few weeks.
Let's see what the rest of the US box office chart looks like:
| No. | Movie Name | Weekend gross | Percentage change | US Domestic gross | Worldwide gross | Last Week's Position |
| --- | --- | --- | --- | --- | --- | --- |
| 1 | Ocean's 8 | $41.5 million | NE | $41.5 million | $53.7 million | NE |
| 2 | Solo: A Star Wars Story | $15.1 million | -48% | $176.1 million | $312.2 million | 1st |
| 3 | Deadpool 2 | $13.6 million | -41% | $278.6 million | $655.2 million | 2nd |
| 4 | Hereditary | $13 million | NE | $13 million | $13 million | NE |
| 5 | Avengers: Infinity War | $6.8 million | -34% | $654.7 million | $1.998 billion | 4th |
| 6 | Adrift | $5 million | -56% | $21.7 million | $22.5 million | 3rd |
| 7 | Book Club | $4.2 million | -40% | $56.8 million | $56.8 million | 6th |
| 8 | Hotel Artemis | $3.1 million | NE | $3.1 million | $3.1 million | NE |
| 9 | Upgrade | $2.2 million | -52% | $9.2 million | $9.2 million | 6th |
| 10 | Life of the Party | $2.1 million | -39% | $50.2 million | $58.9 million | 7th |
NE = New Entry
Last Updated: June 11, 2018