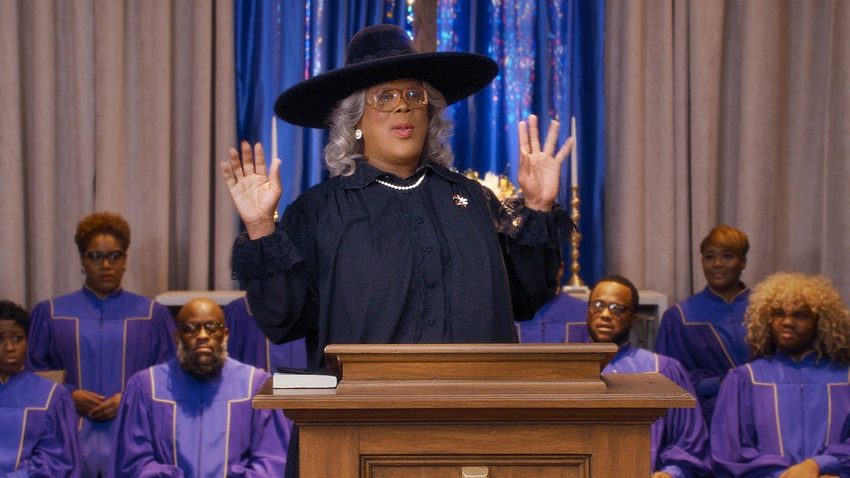 LAWDY LAWD! Up until about mid-day yesterday still, this headline above was reading very differently as Tyler Perry's A Madea Family Funeral seemed poised to pull off a serious upset. Going into the weekend it was widely believed that How to Train Your Dragon 3: The Hidden World would comfortably retain its top spot after its record-breaking debut last while Perry's purported final Madea film would have to settle for the scraps of 2nd place. However, the 9th Madea film sprang out of the blocks way faster than anybody anticipated, actually leading the US box office on both Friday and Saturday as it looked to earn in the high $20 million range.
It did exactly that as it ended on a very respectable $27 million domestic debut. The problem was that The Hidden World was just a little bit better as a late surge saw it pull ahead with a $30 million weekend total that saw just a 45% dip in its second stanza in the US. Internationally, buoyed by a big debut in China, the threequel added another $52 million to bring its global total to $375 million.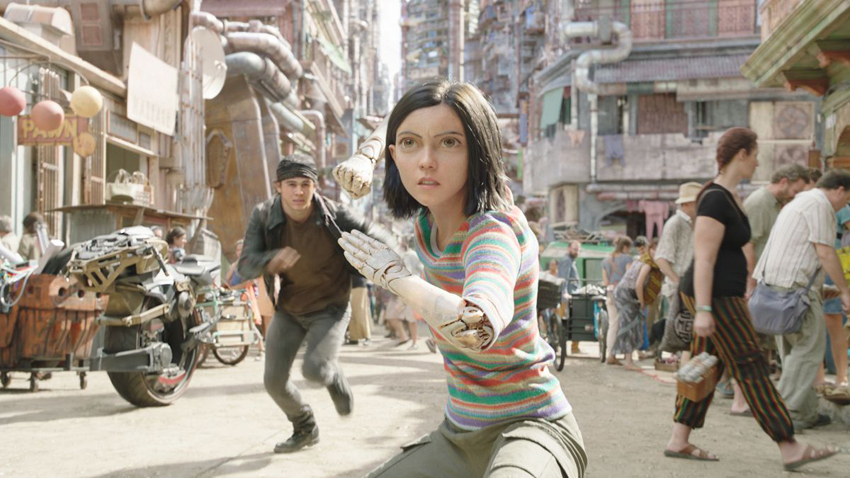 Speaking of making money in China, Alita: Battle Angel rounded out the top 3 in US as it added just $7 million to its coffers, but saw its international figures raise by $40.4 million. While things initially looked dire for the manga adaptation, with its very positive international reception its global total is now sitting at a healthy $350 million. It would still need around another $50 million or so to truly be in the black based on pundit calculations based on its $170 million production budget, but it actually stands a chance of pulling that off now. It will be facing some stiff competition though as Marvel's Captain Marvel flies into cinemas this coming weekend, including a same-day Chinese release date.
Outside of A Madea Family Funeral, the only other newcomer in the top 10 was Chloe Moretz-starring thriller Greta which had to settle for just 8th place with $4.5 million. It was a rather close thing though as spots 5 to 8 saw only around $200 000 separating them. Part of this was due to a resurgence of recent Oscar-winners that upped their their theatre counts. Green Book was the only one of the lot to successfully jump back into the top 10, but everything from Spider-Man: Into the Spider-Verse to A Star is Born to The Favourite saw its direction on the charts reverse for the weekend. Besides for the returning films, there were no fewer than 9 limited release openings outside of the top 10 as well, but they barely made a blip on the radar.
Let's see what the rest of the US box office chart looks like:
| No. | Movie Name | Weekend gross | Percentage change | US Domestic gross | Worldwide gross | Last Week's Position |
| --- | --- | --- | --- | --- | --- | --- |
| 1 | How to Train Your Dragon 3: The Hidden World | $30 million | -45% | $97.6 million | $375.3 million | 1st |
| 2 | A Madea Family Funeral | $27 million | NE | $27 million | $27 million | NE |
| 3 | Alita: Battle Angel | $7 million | -43% | $72.2 million | $350.4 million | 2nd |
| 4 | The LEGO Movie 2: The Second Part | $6.6 million | -31% | $91.6 million | $152.7 million | 3rd |
| 5 | Green Book | $4.7 million | +121% | $75.9 million | $188 million | 11th |
| 6 | Fighting with My Family | $4.6 million | -40% | $14.9 million | $14.9 million | 4th |
| 7 | Isn't It Romantic | $4.6 million | -34% | $40.2 million | $40.2 million | 5th |
| 8 | Greta | $4.5 million | NE | $4.5 million | $4.9 million | NE |
| 9 | What Men Want | $2.7 million | -48% | $49.6 million | $55.9 million | 6th |
| 10 | Happy Death Day 2 U | $2.5 million | -48% | $25.2 million | $54.4 million | 7th |
NE = New Entry
Last Updated: March 4, 2019