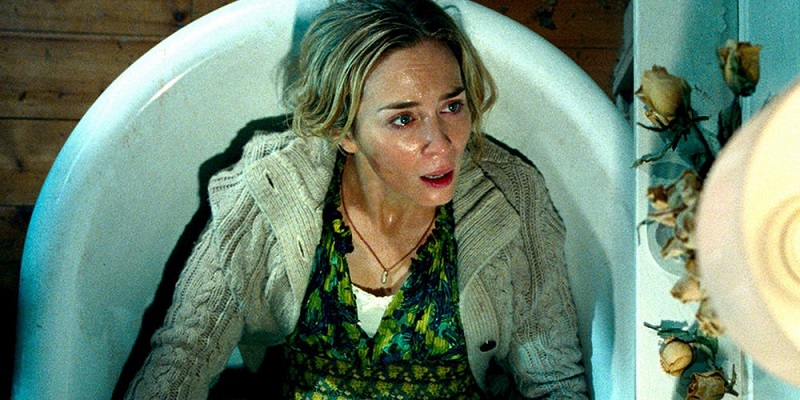 I think it's safe to say, we're in the age of horror. And no, I'm not just talking about global politics. Over the last year and a bit, we've seen some breakout horror movies which all revitalize genre conventions to great critical and commercial success. Split, It, Don't Breathe, Happy Death Day, Get Out. All have made huge, fully deserved splashes. And now we have 2018's first horror breakout in A Quiet Place.
Buoyed by incredibly strong word of mouth (we absolutely loved it as well), actor/writer/director John Krasinski's horror flick about staying silent did everything but as it opened to a massive $50 million in the US. Not only is that the second largest domestic 3-day opening weekend of the year thus far behind Black Panther, but it's also one of the largest of all time for the horror genre. Only last year's It ($123.4 million) and 2011's Paranormal Activity 3 ($52.5 million) made more money in the US on their debuts.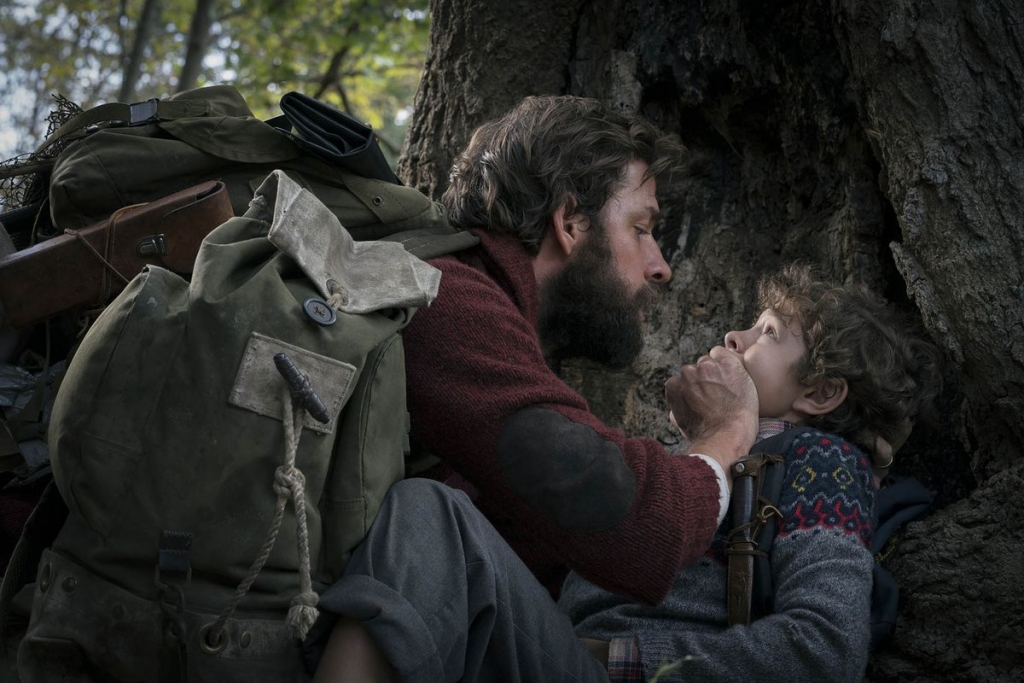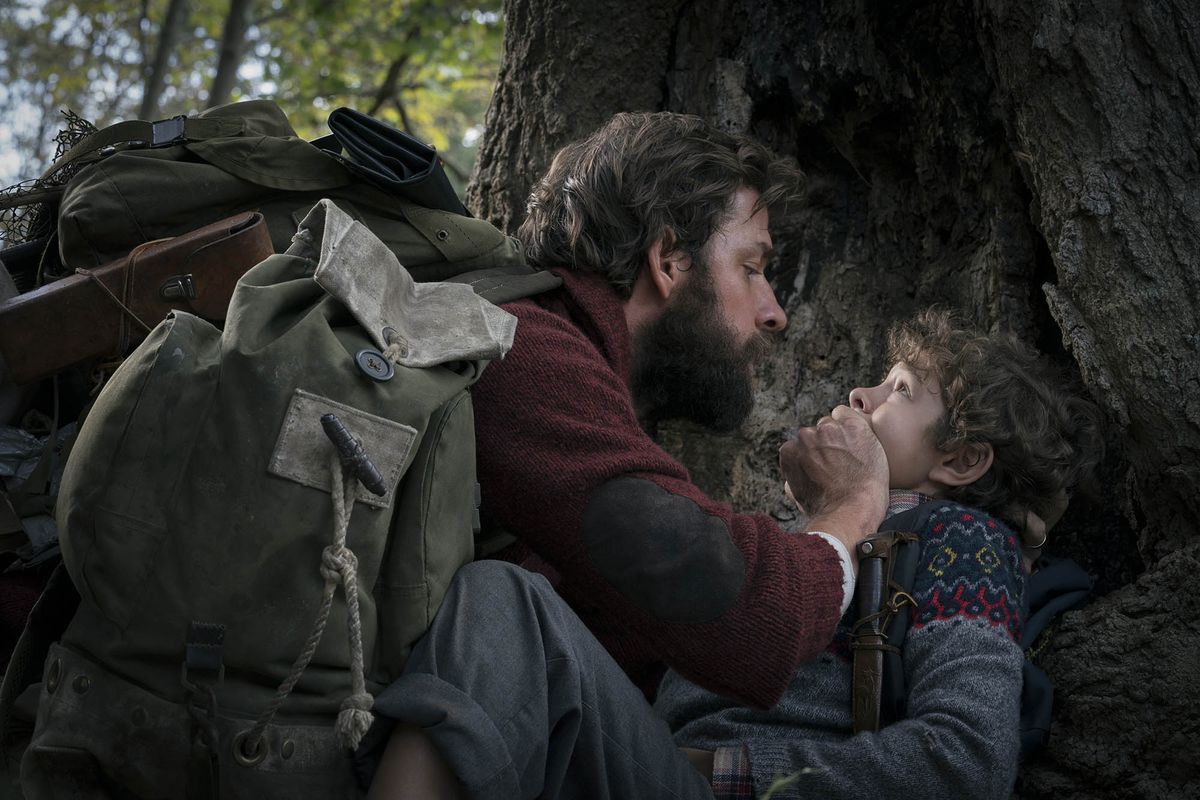 Outside of the US, A Quiet Place added another $21 million from 40 markets, which actually tracks ahead of its previously mentioned contemporaries. Made for just $17 million, this is undeniably a smash hit that just made a lot of noise despite the fact that the characters in the movie don't.
It was a close fight for second place this weekend, but last week's top film, Ready Player One, managed to only drop an impressive 40% to only slip down one spot. With $25 million earned in the US this past weekend, the Steven Spielberg directed adaptation of Ernest Cline's popular novel now sits on $97 million domestically. Internationally, it added another impressive $81.7 million to bring its global total to a whopping $391.3 million, with $62 million of that coming from China alone. This is currently Spielberg's biggest box office success since 2008's Indiana Jones and the Kingdom of the Crystal Skull.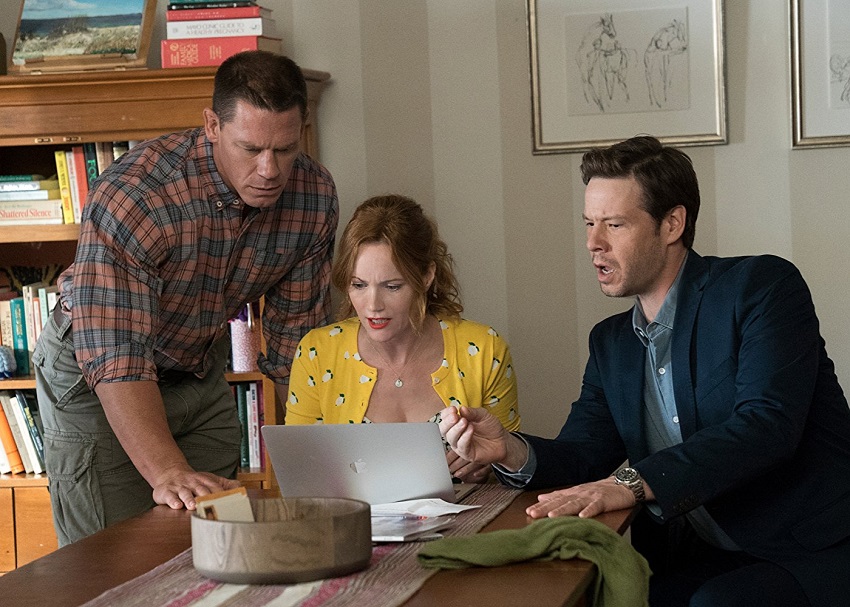 And with Ready Player One taking second place, it leaves newcomer Blockers to settle for third. The John Cena and Leslie Mann-led R-rated raunchy comedy has been surprising both critics and audiences with how good it is, and that success has seemingly translated to the box office as the film opened to the tune of $21.4 million. This is right on par with predictions, but for a while there the film looked it could jump ahead of Ready Player One as it strong on Friday but then petered out. Internationally, there wasn't much happening as it only opened in a small handful of countries with the lion's share still to come in the coming few weeks.
Meanwhile, Black Panther may have vacated the throne weeks ago, but it just can't seem to keep itself out of the highlights. The Marvel movie may have only earned $8.4 million, but that was enough to bring its domestic total to a staggering $665.3 million, which pushes it past Titanic's $659.3 million to become the third biggest film in US history. That is probably where it will stay as it will take nothing short of a miracle to catch Avatar ($760.5 million) and Star Wars: The Force Awakens ($936.6 million), but that's still insanely impressive.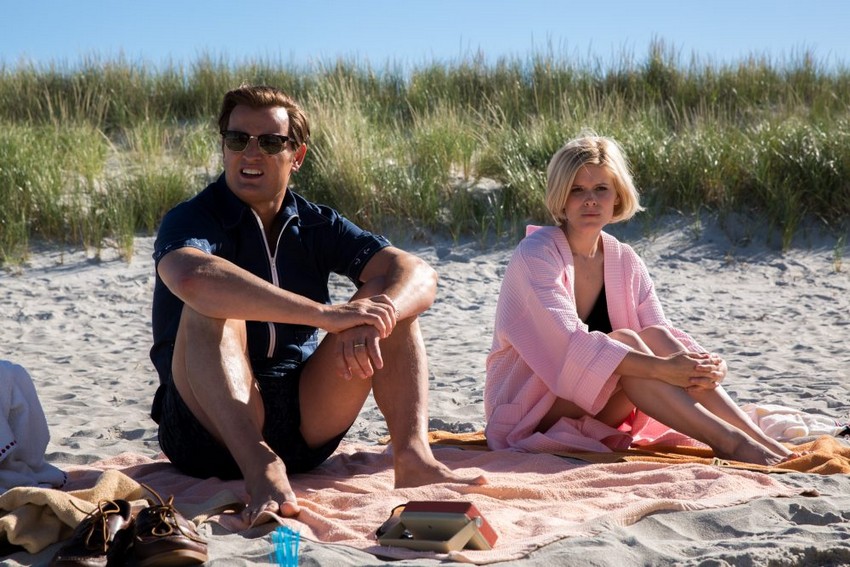 Rounding out the top five, faith-based drama I Can Only Imagine continues to perform strong as it dropped just 20% to bring it's domestic total just short of $70 million, ten times its production budget. Down in seventh place, newcomer Chappaquiddick actually opened above expectations as it belied its relatively smaller theatre count to earn $6.2 million. The film, which is not a Harry Potter spinoff but a true-story drama surrounding the scandalous 1969 single-vehicle car accident caused by Senator Ted Kennedy that resulted in the death of his passenger, will probably have limited overseas appeal.
Finally, down in tenth place, Wes Anderson's Isle of Dogs upped its theatre count to 554 after a very limited opening last week. The additional screens helped it to see a 56% increase at it snuck into the very tail end of the top ten, just a couple hundred thousand ahead of the other newcomer on the charts, The Miracle Season.
Let's see what the rest of the US box office chart looks like:
| No. | Movie Name | Weekend gross | Percentage change | US Domestic gross | Worldwide gross | Last Week's Position |
| --- | --- | --- | --- | --- | --- | --- |
| 1 | A Quiet Place | $50 million | NE | $50 million | $71 million | NE |
| 2 | Ready Player One | $25 million | -40% | $96.9 million | $391.3 million | 1st |
| 3 | Blockers | $21.4 million | NE | $21.4 million | $32.1 million | NE |
| 4 | Black Panther | $11.4 million | -32% | $650.9 million | $1.299 billion | 2nd |
| 5 | I Can Only Imagine | $8.3 million | -20% | $69 million | $69 million | 4th |
| 6 | Tyler Perry's Acrimony | $8 million | -53% | $31.3 million | $31.7 million | 2nd |
| 7 | Chappaquiddick | $6.2 million | NE | $6.2 million | $6.2 million | NE |
| 8 | Sherlock Gnomes | $5.6 million | -20% | $33.8 million | $45.7 million | 6th |
| 9 | Pacific Rim Uprising | $4.9 million | -47% | $54.1 million | $267 million | 5th |
| 10 | Isle of Dogs | $4.6 million | +56% | $12 million | $17.4 million | 11th |
NE = New Entry
Last Updated: April 9, 2018