Another weekend, another bag of dollars containing more money than you'd ever make in this life or several other lifetimes in parallel universe. I'm slightly depressed now. Continuing its current getaway at the top, the best superhero franchise not belonging to Disney or Warner Bros. hit high gear once again for the second weekend in a row. The Fate of the Furious added another $38.6 million from North American sales, while it drifted into several other territories to increase its combined international haul to a staggering $744.8 million after just two weeks.
With a release in Japan still coming up and the film more than fresh enough to survive a third week, the Vin Diesel and Pals roadshow will easily cross a billion in the bank by the end of this coming weekend, although it's still a ways away from toppling the $1.5 billion record set by Furious 7. Still, I'm certain the executives at Universal will be able to dry their tears away with all of those crisp new $100 bills.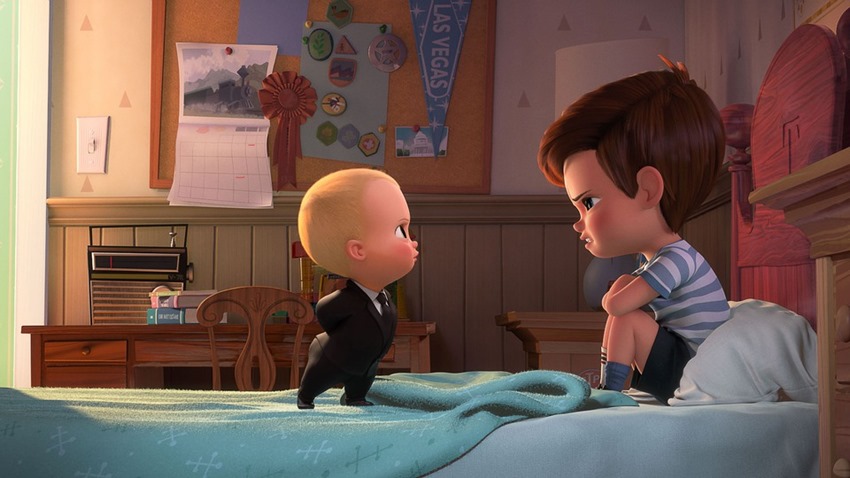 Boss Baby held on to its second spot throne with another $12.75 million banked, while Beauty and the Beast pulled the same magic to hold onto third place with a gross of $9.9 million. The Boss Baby currently has over $319 million in its piggy bank internationally from…wait, is this for real? Has Kervyn managed to pull the ultimate con on me since I gave remote access to my PC to that fella with the Indian accent over at Microsoft? I can't trust anything I read.
Back to Beauty and the Beast as Disney's live action formula game is as strong as ever, with the Emma Watson-led adaptation now having earned a global haul of over $1.1 billion over the last six weekends. The bar has been set for Guy Ritchie's Aladdin, Jon Favreau's Lion King and Tim Burton's Dumbo. Meanwhile, I'm desperately hoping to see Joseph Kosinski announced as the director of a live-action Treasure Planet.
As for everyone else, here's how the rest of the North American box office shaped up:
The Fate of the Furious – $38,6 million
The Boss Baby – $12,7 million
Beauty and the Beast (2017) – $9,9 million
Born in China – $5,1 million
Going in Style (2017) – $5 million
Smurfs: The Lost Village – $4 million
Unforgettable (2017) – $4,8 million
Gifted – $4,5 million
The Promise (2017) – $4 million
The Lost City of Z – $2,1 million
Top ten departures this week include Get Out, The Case for Christ, Kong: Skull Island and Power Rangers. The king of the apes managed to pull in a not too shabby $558 million worldwide, toppling Godzilla's reign at the box office which concluded with $529 million in 2014.
Power Rangers might have managed to go go go straight into the hearts of many a fan, but that six-picture sequel series looks to be in jeopardy. Only managing to pull in $130 million worldwide, this reboot is destined for cult favourite status. A pity, but maybe there's hope for a spin-off starring Elizabeth Banks' Rita Repulsa in a dental comedy. On the other end of the spectrum, Jordan Peele's low budget horror proved that sometimes a good idea and a capable cast is all you need. Enjoying not only rave reviews but also an obscene profit, Get Out managed to earn over $189 million worldwide off of a $4.5 million budget.
Any way you slice it, that's a profit margin of roughly 420% if my maths is right.
Last Updated: April 24, 2017