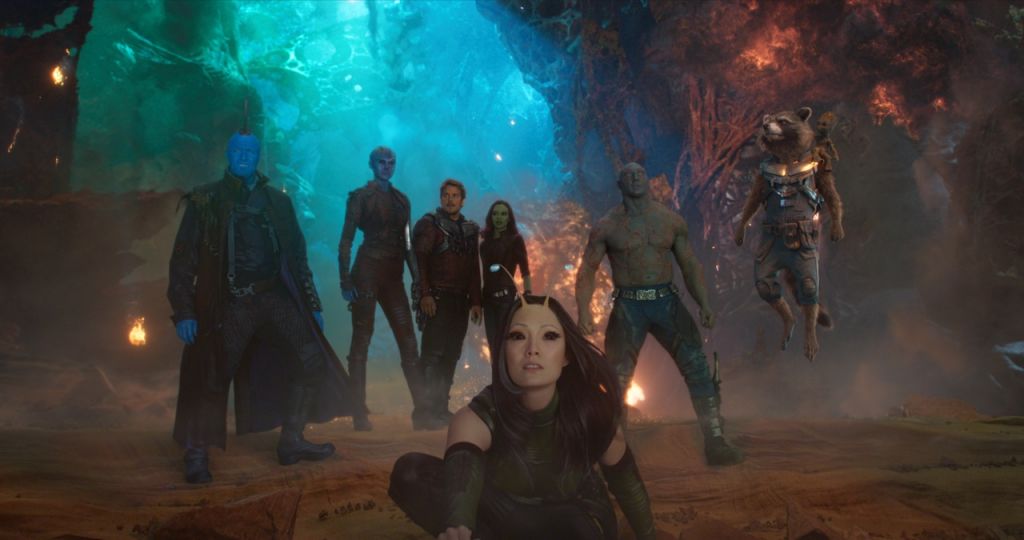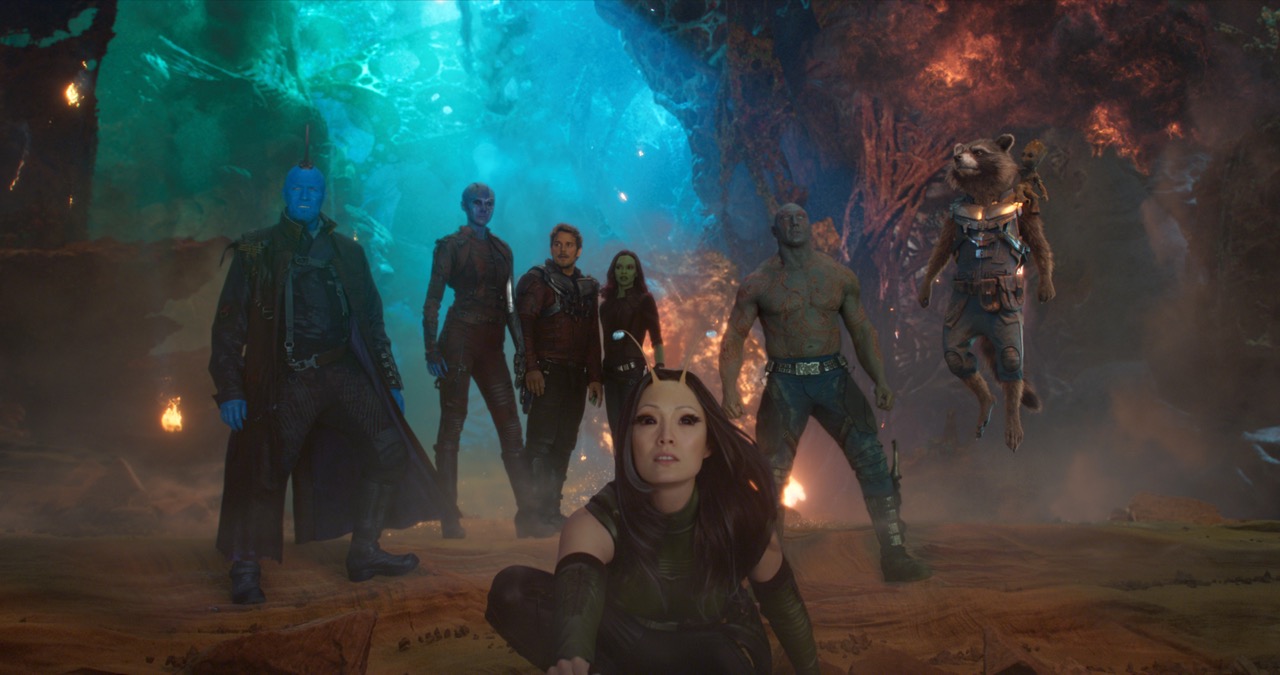 It's good to be king. Despite the obvious link in its title though, King Arthur is not that monarch. Not in terms of the US box office at least, which saw Marvel's Guardians of the Galaxy Vol. 2 hold on to the top spot it claimed on massive debut last week. It must be noted though that this Mother's Day weekend saw Marvel's band of cosmic adventurers under-perform ever so slightly, as proceeds dropped 57% for a second week total of $63 million. That still puts Guardians Vol. 2 at a respectable $246 million on the US domestic front though and very impressive $630 million internationally.
Unfortunately, King Arthur: Legend of the Sword will definitely not be using words like "respectable" and "very impressive" when it comes to its US box office fortune. Whether as a result of a vicious shellacking from critics (hey, at least I liked about half of it) or the general apathy that audiences appeared to have towards English filmmaker Guy Ritchie's rock 'n roll revisionist take on Arthurian myth, people just didn't go see this movie. Pundits had been predicting that the film would only be able to notch up an opening in the region of a meager $21 million. Apparently, even that was too optimistic.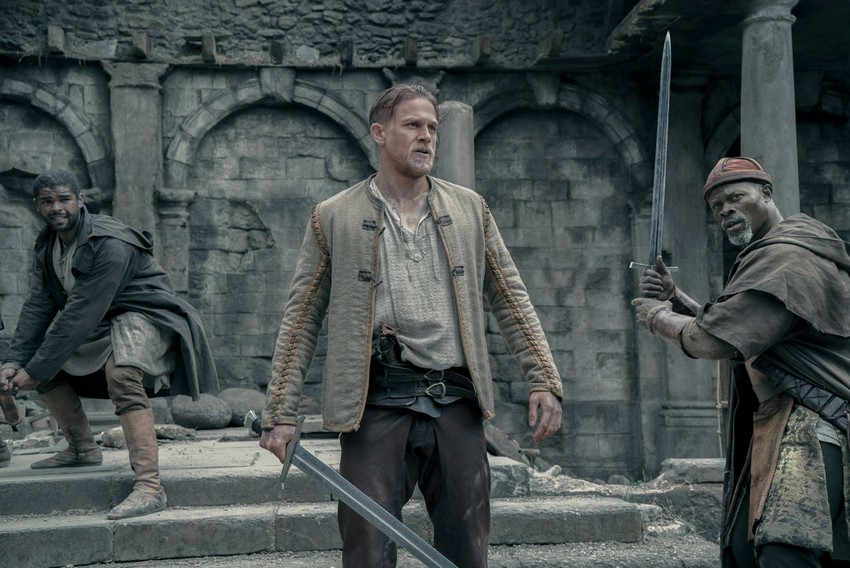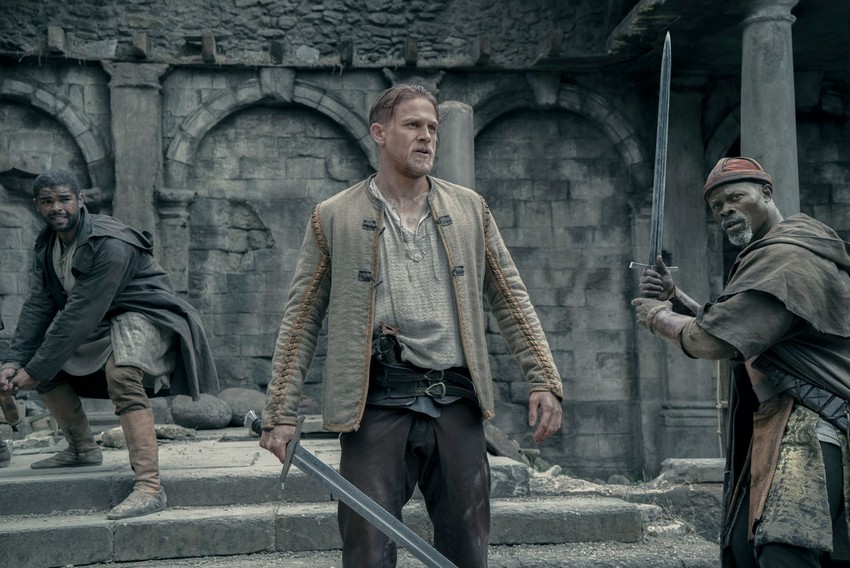 King Arthur could only scrape together $14.7 million, which is a paltry sum. Even in the international market it could only pull in another $29 million. When you add in the fact that the Warner Bros. blockbuster boasted a $175 million production budget – and you can add about half of that for promotional costs – then this is a flop, no matter which way you look at it. Forget pulling swords from stones, Ritchie and co have to worry more about pulling their movie out of debt.
And with King Arthur crashing and burning even worse than estimated, that actually allowed the other new wide release on the US charts to unexpectedly claim 2nd place. Not that Snatched was a massive box office success story either, but at least it had the advantage of being cheaper to make. The Amy Schumer/Goldie Hawn comedy opened to the tune of $17.5 million which is pretty on the mark with previous box office predictions. It's $42 million production budget still looms, but with international ticket sales this should have the legs to at least break even if not even turn a small profit.
There were also a couple of limited releases this weekend past, in the form of Lowriders and The Wall. The former is a Los Angeles-set Latino drama co-scripted by Marvel's Luke Cage showrunner Cheo Hodari Coker. The film may only have released in 295 cinemas, but it outperformed expectations for a $2.4 million debut. That gives it the second highest per cinema average on the charts of $8 180.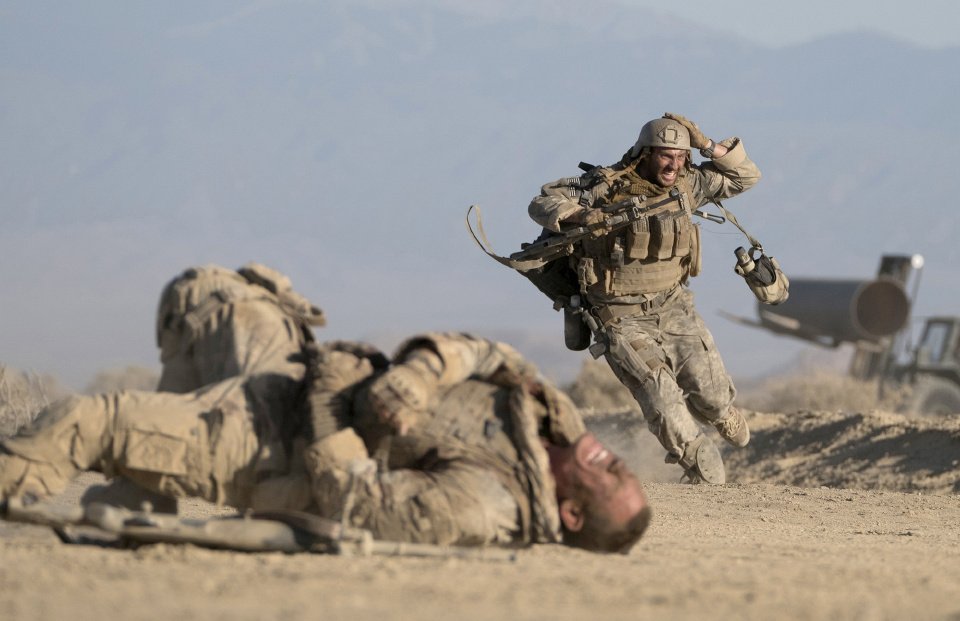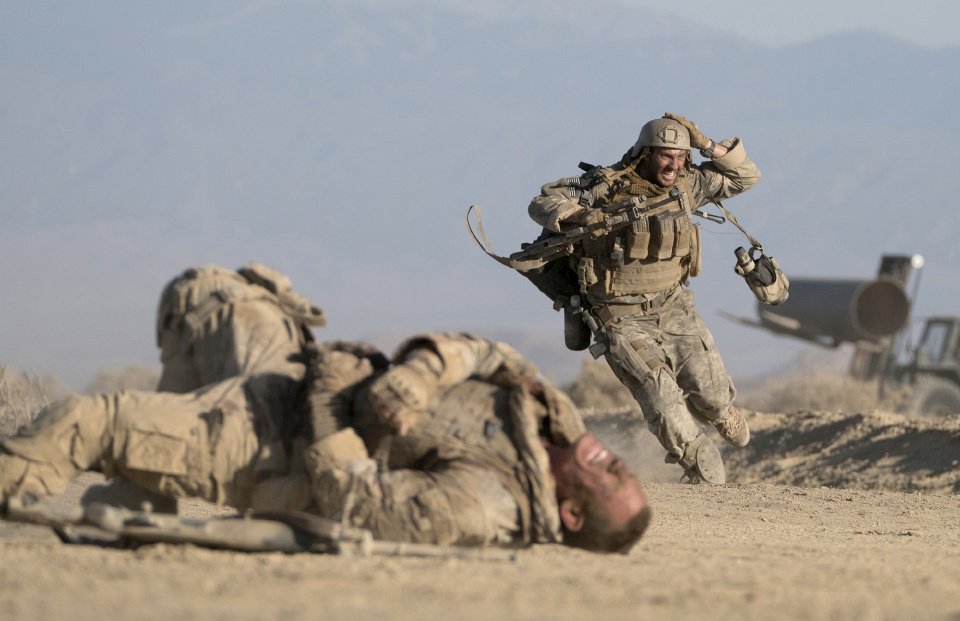 As for The Wall, you would think people would be more interest in a movie from the maker of Bourne Identity starring a superhero and an invisible wrestler. The war thriller was directed by Doug Liman about two American soldiers, played by Aaron Taylor-Johnson and John Cena, caught in the crosshairs of a deadly sniper with just a single wall standing between them and death. Sounds pretty cool actually. What's not cool is that the film could only manage an opening total of $891 590 from 541 cinemas, resulting in it landing outside the top 10 in 14th place.
Let's see what the rest of the US box office chart looks like:
No.
Movie Name
Weekend gross
Percentage change
US Domestic gross
Worldwide gross
Last Week's Position
1
Guardians of the Galaxy Vol. 2
$246.16 million
-57%
$630.56 million
1st
2
Snatched
$17.5 million
NA
$17.5 million
$20.7 million
NE
3
King Arthur: Legend of the Sword
$14.7 million
NA
$14.7 million
$43.8 million
NE
4
The Fate of the Furious
$5.3 million
-38.2%
$215.03 million
$1.19 billion
2nd
5
Boss Baby
$4.6 million
-23%
$162.37 million
$444.17 million
3rd
6
Beauty and the Beast
$3.86 million
-24.1%
$493.19 million
$1.2 billion
5th
7
How To Be a Latin Lover
$3.75 million
-27.1%
$26.14 million
NA
4th
8
Lowriders
$2.41 million
NA
$2.41 million
NA
NE
9
The Circle
$1.74 million
-56.1%
$18.9 million
NA
6th
10
Baahubali 2: The Conclusion
$1.55 million
-54.4%
$18.93 million
NA
7th
(NA = Not Applicable, NE = New Entry)
Last Updated: May 15, 2017