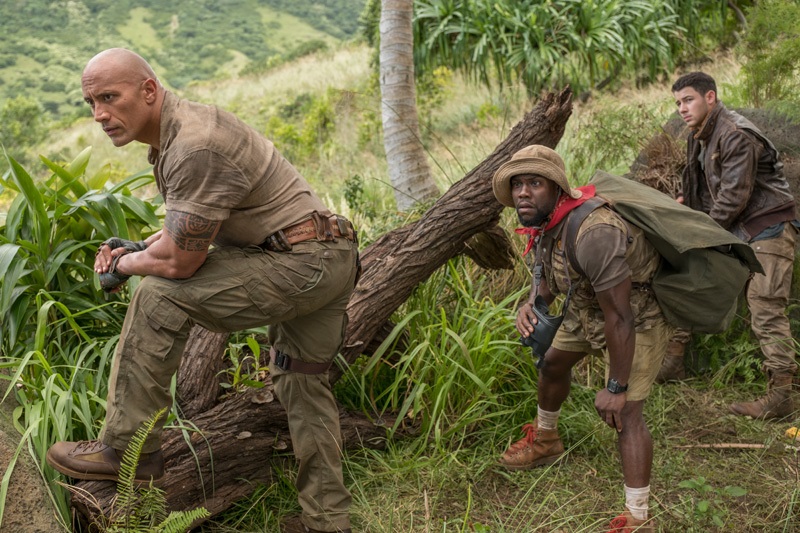 The Martin Luther King Jr. holiday weekend has always been good business at the cinemas in the US, so it came as no surprise to see four new films opening this weekend past. However, despite that large amount of new releases, none could tear Jumanji: Welcome to the Jungle off the throne it finally acquired from Star Wars: The Last Jedi last week. The Dwayne "The Rock" Johnson-led (surprisingly good) sequel kept up its winning ways with a $27 million three-day weekend haul.
That figure that can be pushed up by another $7 million if you take the four-day holiday into consideration, giving it a domestic tally of $283 million. Jumanji also opened big in China this weekend past with a $40 million debut, which has now given the film a devilish global sum of $666 million.
In second place we find the hotly touted awards contender The Post. The marquee-worthy combination of director Steven Spielberg, stars Meryl Streep and Tom Hanks, and the extremely topical historical subject matter of the Pentagon Papers helped to pull in audiences as the film expanded from just 36 US cinemas to 2819 venues. This led to a decent $18 million take as it rocketed up the charts from 15th place.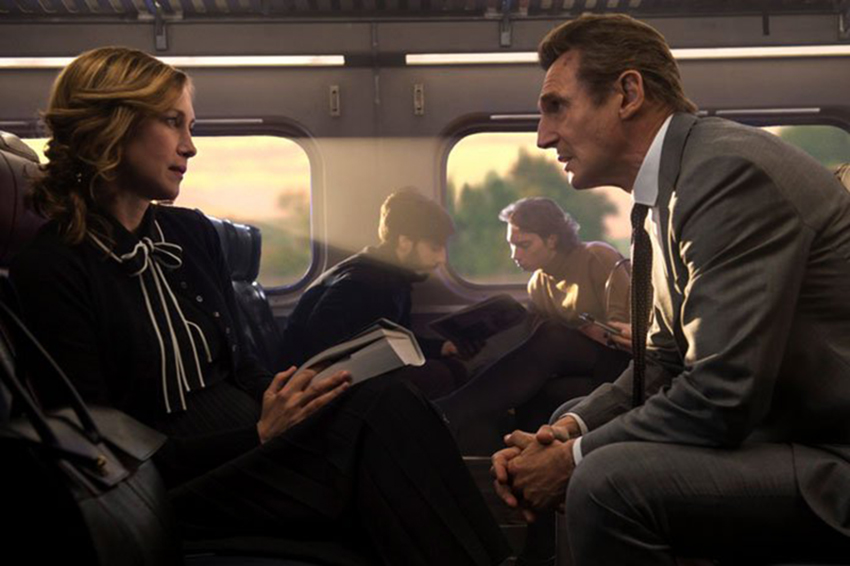 Derailing some industry pundits' lower box office predictions, the Liam Neeson-led train thriller The Commuter debuted in third place with a $13 million three-day take. This is Neeson's fourth collaboration with director Jaume Collet-Sera, and while 2015's Run All Night was a flop, both 2014's Non-Stop and 2011's Unknown were huge box office successes, more than quadrupling their respective production budgets. The Commuter is currently slightly off the pace of the latter two when it comes to opening weekends, but it is reasonably ahead of Run All Night, so we'll have to wait and see how it plays out.
Rounding out the top five we have Insidious: The Last Key and The Greatest Showman, which each dropped down as expected. What wasn't expected was what happened to sixth place entry Star Wars: The Last Jedi. In the US, the latest Star Wars chapter dropped much further than predicted at 52% with just an $11 million three-day earning, but what was happening internationally was even worse.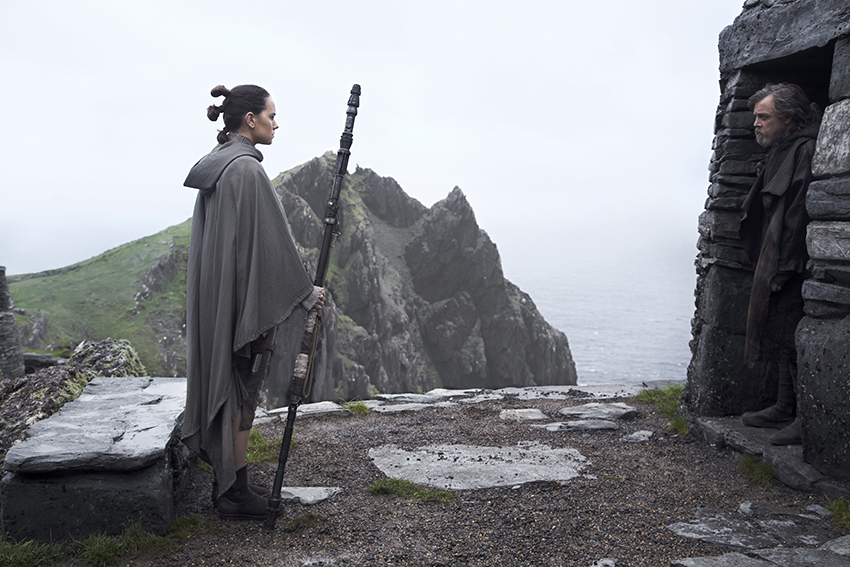 Thanks to a lack of historical franchise recognition (and apparently the actors not being beautiful enough), the new Star Wars movies have struggled in China, the world's second-largest box office market. And this weekend past things took a dismal turn, as Chinese distributors pulled The Last Jedi out of their venues in droves just one week after release, resulting in a record-breaking 95% drop in revenue. However, despite all this, the film still managed to earn an additional $19 million from other international markets which pushed its global total to $1.265 billion. This means it passes last year's Beauty and the Beast to become the tenth largest worldwide release of all time.
Below The Last Jedi on the US charts we find Paddington 2 and Proud Mary also underperforming substantially. The two films placed in a respective seventh and eighth, with soft debuts of around $10 million each. The sequel to 2015's live-action adaption of the beloved marmalade sandwiches eating bear has been getting lots of critical love, but American audiences apparently don't care for Paddington and co. Proud Mary is taking its shellacking from either end as both audiences and critics weren't interested. With its black female lead in the usually awesome Taraji P. Henson, the film was being billed as the possible start of an empowering new film franchise, but instead it's just being described as a tonally uneven and rather boring mess.
Finally, rounding out the top 10 in what was a rather lengthy box office round-up, we find Pitch Perfect 3 dropping five places to ninth, while Darkest Hour falls down two spots to tenth. I don't expect either of them to still be around next week as we again see four new domestic releases.
Let's see what the rest of the US box office chart looks like:
| No. | Movie Name | Weekend gross | Percentage change | US Domestic gross | Worldwide gross | Last Week's Position |
| --- | --- | --- | --- | --- | --- | --- |
| 1 | Jumanji: Welcome to the Jungle | $27 million | -27% | $283.1 million | $666.1 million | 1st |
| 2 | The Post | $18 million | +995% | $23 million | $23 million | 15th |
| 3 | The Commuter | $13.4 million | NE | $13.4 million | $13.4million | NE |
| 4 | Insidious: The Last Key | $12.1 million | -59% | $48.3 million | $92.5 million | 2nd |
| 5 | The Greatest Showman | $11.8 million | -14% | $94.5 million | $194.6 million | 4th |
| 6 | Star Wars: The Last Jedi | $11.2 million | -52% | $591.5 million | $1.26 billion | 3rd |
| 7 | Paddington 2 | $10.6 million | NE | $10.6 million | $135.8 million | NE |
| 8 | Proud Mary | $10 million | NE | $10 million | $10 million | NE |
| 9 | Pitch Perfect 3 | $5.6 million | -45% | $94.6 million | $162.3 million | 5th |
| 10 | Darkest Hour | $4.5 million | -25% | $35.7 million | $54.7 million | 8th |
NE = New Entry
Last Updated: January 15, 2018