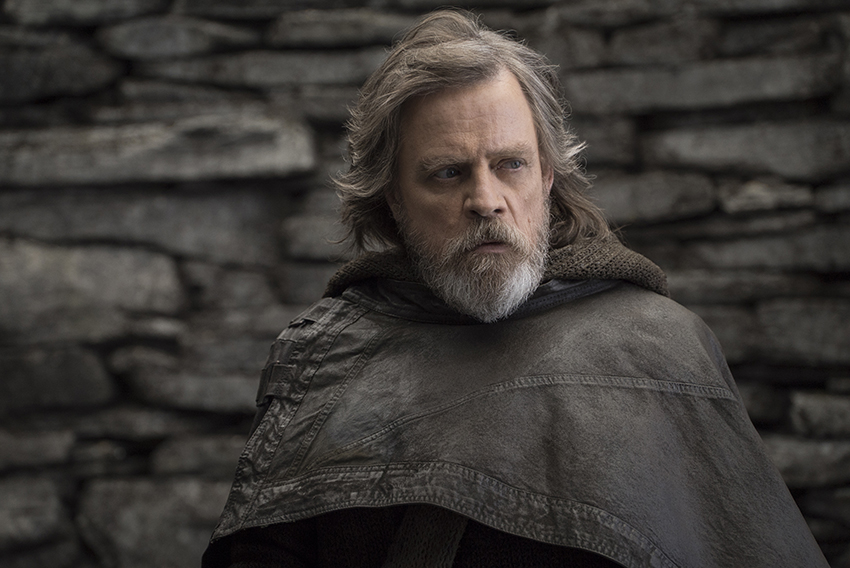 Hey, it's the first box office report in three weeks and the inaugural one for 2018! Of course, the box office never sleeps as plenty of folks went to check out movies over the holiday period. Don't worry if you feel out of the loop though as I can summarize everything that transpired in just five words: Star Wars: The Last Jedi.
If there was ever further proof needed that disgruntled online noise mostly counts for nothing this was it. Despite incensing some hardcore Star Wars fans with some new ideas, filmmaker Rian Johnson's The Last Jedi showed absolutely no sign of being hurt by those negative sentiments at the box office. It has ruled every weekend since opening, beating Beauty and the Beast to become the biggest US release of 2017. It has also now become the sixth largest domestic release of all-time as well as the 13th largest release worldwide of all time with a global total of over $1.2 billion. All that being said, it's no longer on top.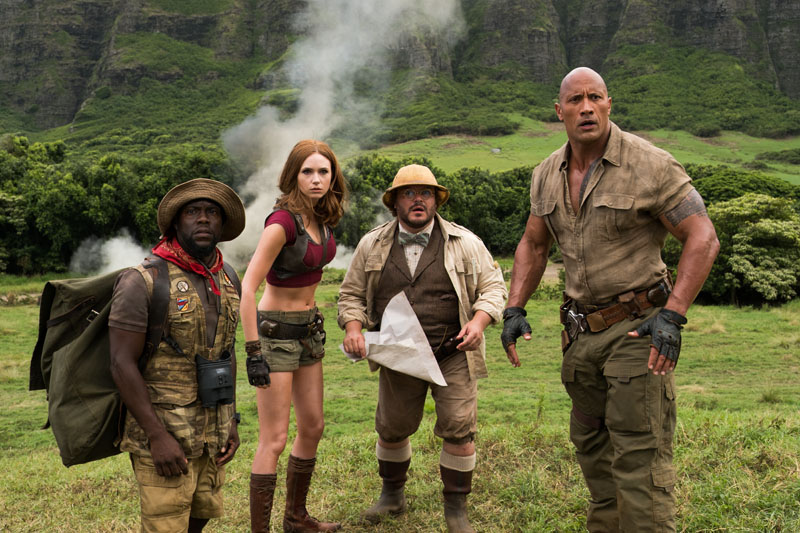 This past Monday, for the first time since its release, The Last Jedi was not the highest-earning movie in the US, as Jumanji: Welcome to the Jungle pulled ahead of it (and it couldn't have happened to an unexpectedly nicer movie). The Dwayne Johnson led franchise revival kept up that momentum into this weekend past as it ruled with a healthy $36 million take. With a domestic tally of $244 million, this is now Johnson's highest grossing film outside of the Fast and Furious franchise. Internationally, the film has also been performing equally as well and actually slightly exceeding its domestic total, for a global sum of $514 million and with no signs of slowing down anytime soon.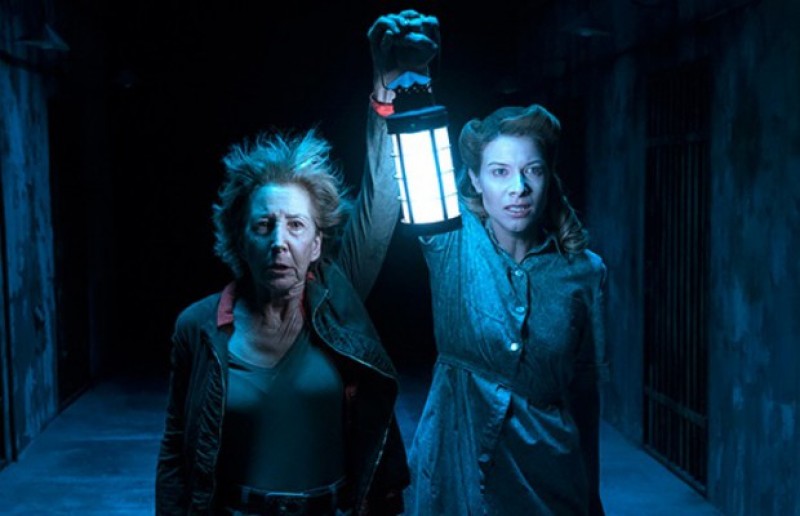 In second place, things get even more interesting on the US box office charts as it's not The Last Jedi, but in fact, Insidious: The Last Key. Cheapo horror maestros Blumhouse Productions fourth instalment in the Insidious franchise didn't have much fanfare going into its opening weekend, but pundit seemingly underestimated audience's love of this franchise as it exceeded all expectations with a US debut just shy of $30 million, and an international effort of $20 million. This is actually a bigger international opening than any of its predecessors, going against the general rule of diminishing returns on these horror franchises.
The Last Jedi rounds out the top three with its $23 million fourth weekend domestic haul and with Insidious: The Last Key being the only new entry on the charts, the rest of it is really just a bit of reshuffling. Of note is the Hugh Jackman-led The Greatest Showman in fourth place, which had the strongest holdover in the top 10 with just an 11% drop, while Aaron Sorkin's critically acclaimed directing debut Molly's Game expanded its theatre count by almost 200% for a wide release that saw it jump up the charts to seventh. So too The Darkest Hour also upped its theatre count significantly, but all that really achieved was keeping it in place in eighth.
Let's see what the rest of the US box office chart looks like:
| No. | Movie Name | Weekend gross | Percentage change | US Domestic gross | Worldwide gross | Last Week's Position |
| --- | --- | --- | --- | --- | --- | --- |
| 1 | Jumanji: Welcome to the Jungle | $36 million | -28% | $244.3 million | $519.3 million | 2nd |
| 2 | Insidious: The Last Key | $29.2 million | NE | $29.2 million | $20.1 million | NE |
| 3 | Star Wars: The Last Jedi | $23.5 million | -55% | $572.5 million | $1.2 billion | 1st |
| 4 | The Greatest Showman | $13.8 million | -11% | $75.9 million | $150.3 million | 4th |
| 5 | Pitch Perfect 3 | $10.2 million | -39% | $85.9 million | $140.9 million | 3rd |
| 6 | Ferdinand | $7.7 million | -32 | $70.4 million | $183.3 million | 5th |
| 7 | Molly's Game | $7 million | +197% | $14.2 million | $14.2 million | 13th |
| 8 | Darkest Hour | $6.3 million | +15% | $28.3 million | $35.7 million | 8th |
| 9 | Coco | $5.5 million | -25% | $192 million | $589 million | 6th |
| 10 | All the Money in the World | $3.5 million | -36% | $20.1 million | $27.6 million | 7th |
NE = New Entry
Last Updated: January 8, 2018