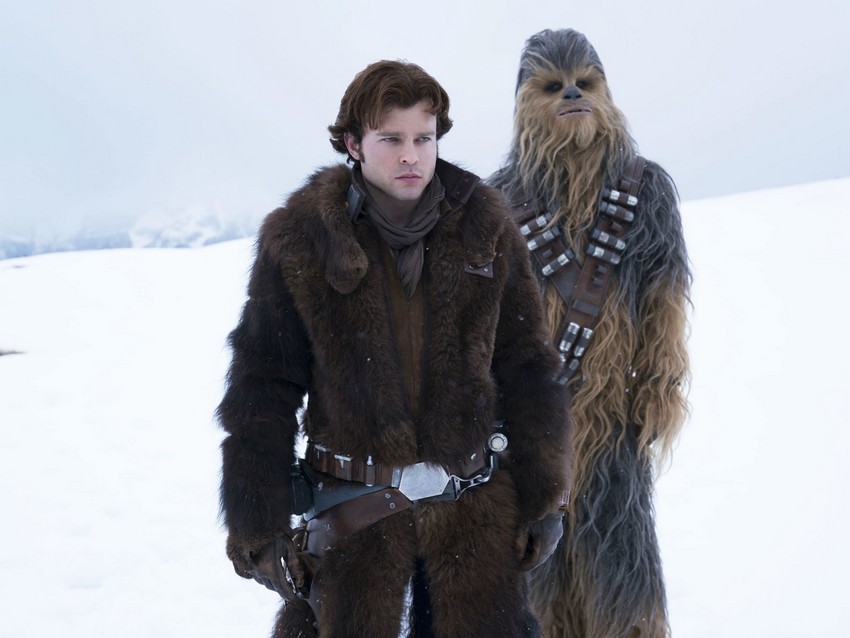 As many of you know, I love me a good pun, so you folks don't know how hard it has been for me to keep my pun-ishment out of these box office reports. However, I can't resist any longer as the latest Star Wars film's box numbers are so low. Get it? So low? Because it's Solo: A Star Wars Story that's crashing? Oh, you don't find that funny? Well, I'm guessing neither do the folks at Disney who saw all hopes that Solo would somehow turn around its terrible debut last weekend completely go up in smoke as the Star Wars prequel experienced a 65% drop to not even hit $30 million its sophomore showing in the US.
Internationally, things didn't look that much better as the film only added $30.3 million, which brings its global total to $264 million. With a budget of somewhere between $250-300 million – which had been bloated due to reshoots after original directors Phil Lord and Chris Miller were fired and replaced by Ron Howard – I think we can safely say now that Solo is a box office bomb. At this point, ignoring any re-releases, the only Star Wars theatrical release that has ever done worse business was the theatrical premiere of Star Wars: Clone Wars which was essentially just the first three episodes of that animated series.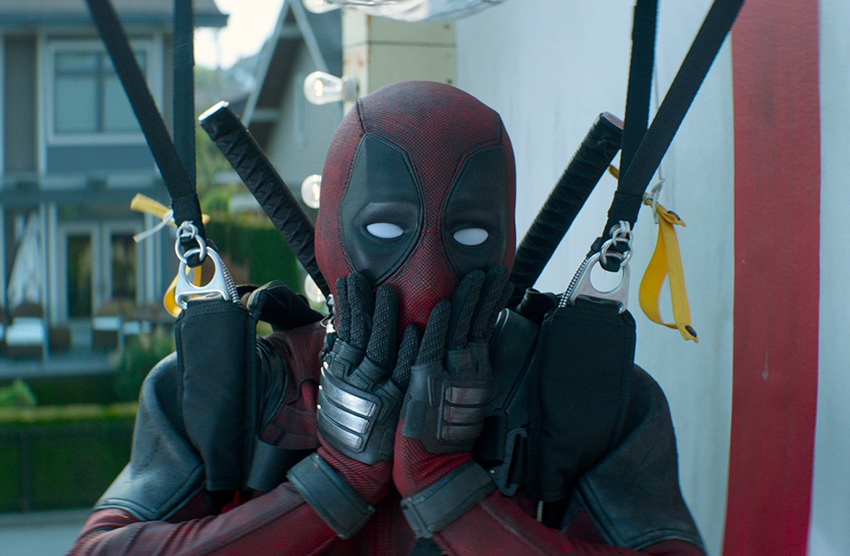 In Solo's defence though, this was actually a relatively terrible weekend for most films as audiences seemingly used the first new-blockbuster-free weekend in weeks to take a breather with overall numbers dropping 43%. As Solo hung on at the top, Deadpool 2 also kept its second-place holdover with $23.3 million domestically and $41.5 million internationally. With a global total just shy of $600 million after three weeks, Deadpool 2 is now the second-biggest X-Men film of all time, bested only by Deadpool 1 which is currently over $100 million ahead.
Behind the Merc With the Mouth, we find the first of three newcomers to the charts as Shailene Woodley-led survival-drama Adrift opened in third with $11.5 million. Even with the film's low $35 million budget, that's still not great news. In fourth, we find Avengers: Infinity War still making money after six weekends, as the combined $34.7 million it made domestically and internationally this weekend past has now left the Marvel mega-crossover just $35 million away from becoming only the fourth film in history to ever make $2 billion worldwide (behind Avatar, Titanic, and Star Wars: The Force Awakens).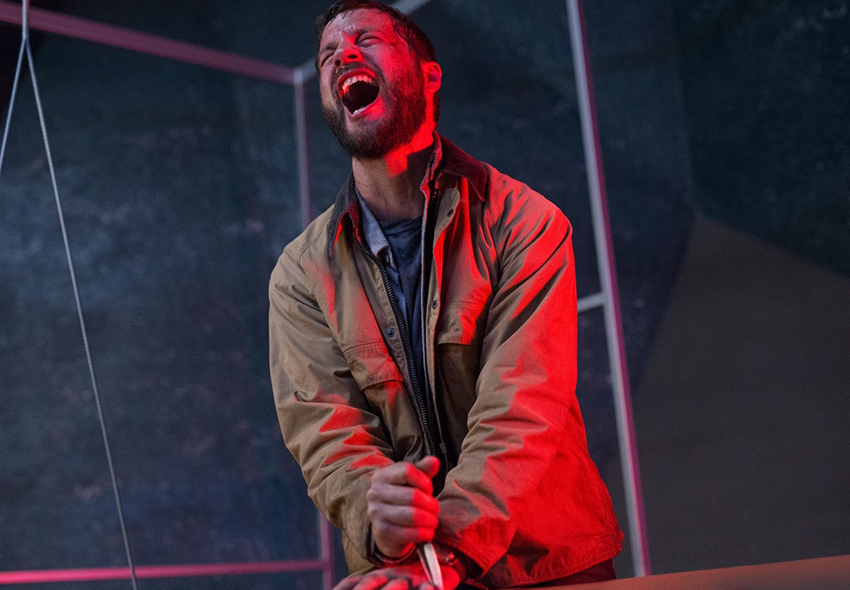 As mature drama Book Club shows off the best holdover percentage on the charts to only drop from fourth to fifth, newcomer Upgrade opened in sixth. At first glance that looks pretty bad, especially because the ultra-violent sci-fi thriller only brought in $4.4 million. However, that was way above expectations and being one of Blumhouse's micro-budgeted productions, (it's estimated to have cost somewhere around $3-5 million) Upgrade is now already a big success. Hopping down a few places to ninth we find the final newcomer in Action Point, Johnny Knoxville's attempt to revive the Jackass-styled stunt movies that earned him and his friends their fame. Well, the attempt has officially failed as the $19 million film brought in just $2.3 million from over 2000 cinemas to give it one of the worst wide-release debuts in US box office history,
Let's see what the rest of the US box office chart looks like:
| No. | Movie Name | Weekend gross | Percentage change | US Domestic gross | Worldwide gross | Last Week's Position |
| --- | --- | --- | --- | --- | --- | --- |
| 1 | Solo: A Star Wars Story | $29.2 million | -65% | $148.8 million | $264.1 million | 1st |
| 2 | Deadpool 2 | $23.3 million | -46% | $254.6million | $598.6 million | 2nd |
| 3 | Adrift | $11.5 million | NE | $11.5 million | $11.8 million | NE |
| 4 | Avengers: Infinity War | $10.3 million | -40% | $642.8 million | $1.964 billion | 3rd |
| 5 | Book Club | $6.8 million | -32% | $47.3 million | $47.3 million | 4th |
| 6 | Upgrade | $4.4 million | NE | $4.4 million | $4.4 million | NE |
| 7 | Life of the Party | $3.4 million | -35% | $46.3 million | $54.4 million | 5th |
| 8 | Breaking In | $2.8 million | -34% | $41.3 million | $43.8 million | 6th |
| 9 | Action Point | $2.3 million | NE | $2.3  million | $2.3 million | NE |
| 10 | Overboard | $1.9 million | -37% | $45.5 million | $57.5 million | 8th |
NE = New Entry
Last Updated: June 4, 2018