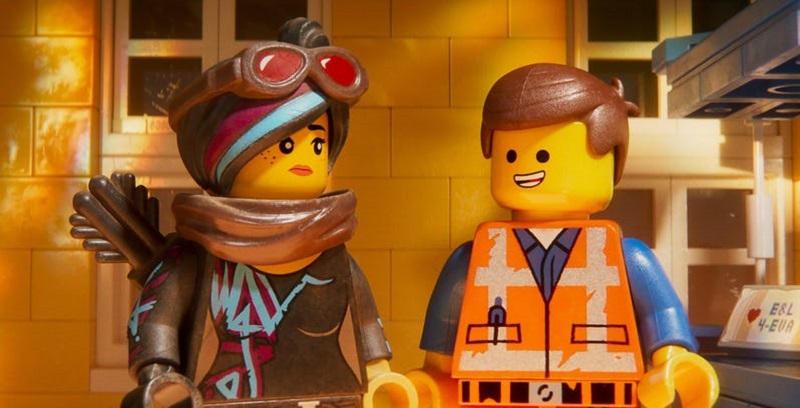 It would appear that, contrary to popular belief, everything is not awesome. At least when it comes to the LEGO Movie franchise. While the breakout original film debuted to a big $69 million back in 2014, the franchise has seen diminishing returns ever since. Now, following the LEGO Batman and LEGO Ninjago spinoffs, the first proper sequel is here and people are seemingly tired of the entire thing.
Although it took the top spot, The LEGO Movie 2: The Second Part didn't just fall short of the first movie's mark, but even came in way under Warner Bros' already lowered expectations as it debuted in the US with just $34 million. Things didn't look much better outside of America as it just about matched the first film's $18 million debut but took more than double the amount of markets to get there. Even though its still rated fresh, the sequel hasn't enjoyed quite as much critical acclaim as its predecessor either. Whether it's this or franchise fatigue that's to blame, either way The LEGO Movie 2 will have some work to do.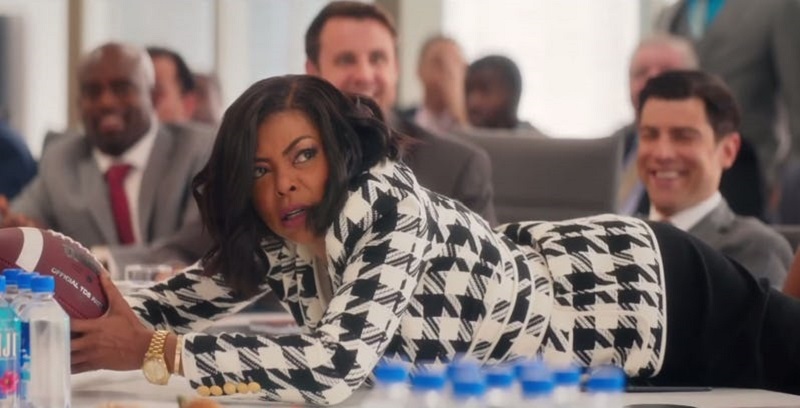 There were 3 other newcomers on the charts this weekend past, and unlike the leader, all of them debuted exactly as predicted or better. The Taraji P. Henson gender-swapped remake What Men Want opened to $19 million domestically which was right on the estimated mark (in comparison, the 2000 Mel Gibson original debuted to $33 million). This was followed by Liam Neeson thriller Cold Pursuit which actually edged ahead of predictions slightly with a $10.8 million opening. Neeson has been making headlines lately (and not the nice type of headlines) thanks to a highly controversial interview he gave just over a week ago. Based on how racially charged the responses were, you would think that it would maybe drive people away from his movies, but I guess it's true that there's no such thing as bad publicity.
Skipping over holdovers The Upside and Glass, we find the other final newcomer in The Prodigy debuting just outside the upper half of the charts. Critics have not been kind to the horror movie, and audiences have apparently followed suit as earned just $6 million. The fact that it only had a cheap $6 million production budget will probably be its saving grace. The only other noteworthy point on the charts is Miss Bala, as the Gina Rodriguez-led thriller remake dropped a massive 60% in its sophomore showing.
Let's see what the rest of the US box office chart looks like:
| No. | Movie Name | Weekend gross | Percentage change | US Domestic gross | Worldwide gross | Last Week's Position |
| --- | --- | --- | --- | --- | --- | --- |
| 1 | The LEGO Movies 2: The Second Part | $34.4 million | NE | $34.4 million | $52.5 million | NE |
| 2 | What Men Want | $19 million | NE | $19 million | $19 million | NE |
| 3 | Cold Pursuit | $10.8 million | NE | $10.8 million | $10.8 million | NE |
| 4 | The Upside | $7.2 million | -16% | $85.8 million | $94.7 million | 2nd |
| 5 | Glass | $6.4 million | -32% | $98.4 million | $221.4 million | 2nd |
| 6 | The Prodigy | $6 million | NE | $6 million | $6 million | NE |
| 7 | Green Book | $3.5 million | -18% | $61.5 million | $106.1 million | 6th |
| 8 | Aquaman | $3.3million | -32% | $328.5 million | $1.120 billion | 4th |
| 9 | Spider-Man: Into the Spider-Verse | $3 million | -33% | $179.8 million | $352.5 million | 5th |
| 10 | Miss Bala | $2.7 million | -60% | $11.8 million | $11.9 million | 3rd |
NE = New Entry
Last Updated: February 11, 2019