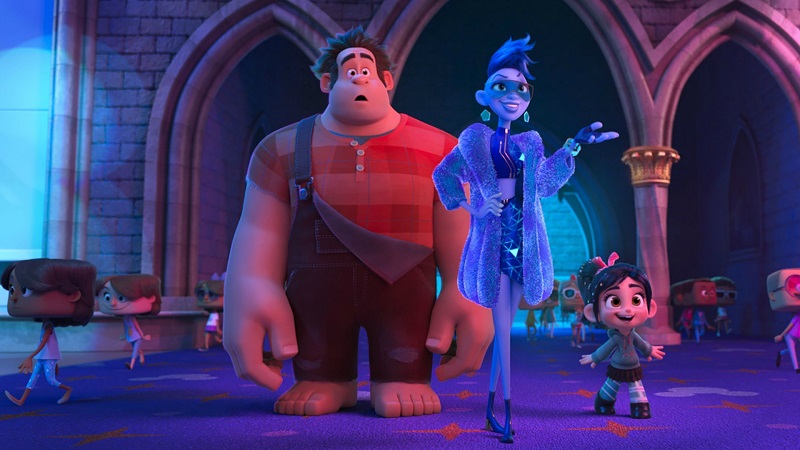 You would be forgiven for thinking that turkey is the only food consumed in massive quantities on Thanksgiving weekend in the US. Truth be told, there's also a mountain of popcorn scarfed down as the holiday weekend has traditionally been huge business at the box office and this weekend past was no different. Led by the one-two combo of Wreck-It Ralph sequel Ralph Breaks the Internet and Creed II, the top twelve films combined to give the largest traditional 3-day Thanksgiving weekend take ever with $206 million.
Of course that figure would be even bigger if you take the extra holidays into account as most films had 5-day weekend debuts. Ralph led this $84.5 million over that period, the second largest 5-day debut for Thanksgiving ever, bested only by Frozen's $93.5 million back in 2013 (it pulled in $55.6 million over 3 days). Internationally, Ralph also earned another $41.5 million, with China being responsible for about half of that. With a number of regions still to come, the Disney-Pixar sequel is already on $125.9 million.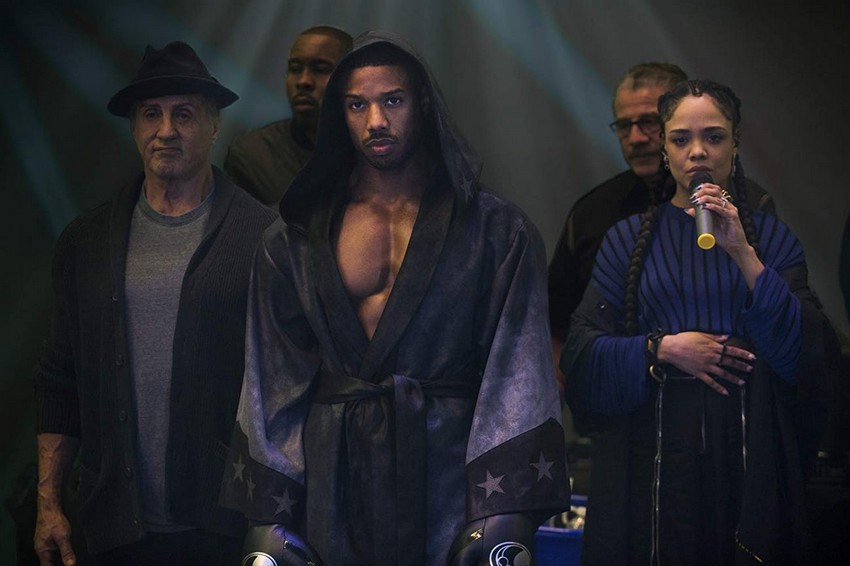 In 2nd place, Creed II scored a knockout of its own with $35.2 for 3-days and $55.8 million for the extended holiday, the largest 5-day Thanksgiving debut for a live-action movie ever.  It has also surpassed the $29 million domestic debut of the critically acclaimed original by a huge margin. That first film eventually ended on a $109.7 million total in the US, but with Creed II getting very strong word of mouth from both critics and audiences it is sure to have the stamina to outpunch its predecessor.
That's unfortunately where the good news ended for any other newcomers as the Taron Egerton-led Robin Hood failed to even make the top five. With that film missing its shot, it meant that holdovers Fantastic Beasts: The Crimes of Grindelwald, The Grinch, and Bohemian Rhapsody rounded out the top five. It was a close thing though as former kingpin Fantastic Beasts 2 had the biggest drop on the charts in the US and its $42.9 million just narrowly edged out The Grinch's $42 million. Weirdly, when you're just measuring the traditional 3-day period, the two films actually trade places as The Grinch ends up in 3rd with $30.2 million and Fantastic Beasts 2 in 4th with $29.5 million. Overall though, there was a very clear winner as a very strong international performance from Fantastic Beasts 2 has it closing in on $450 million worldwide. Meanwhile, holding the halfway mark is Queen biopic Bohemian Rhapsody which added another $13.8 million to its coffers as it crossed the $150 million mark domestically.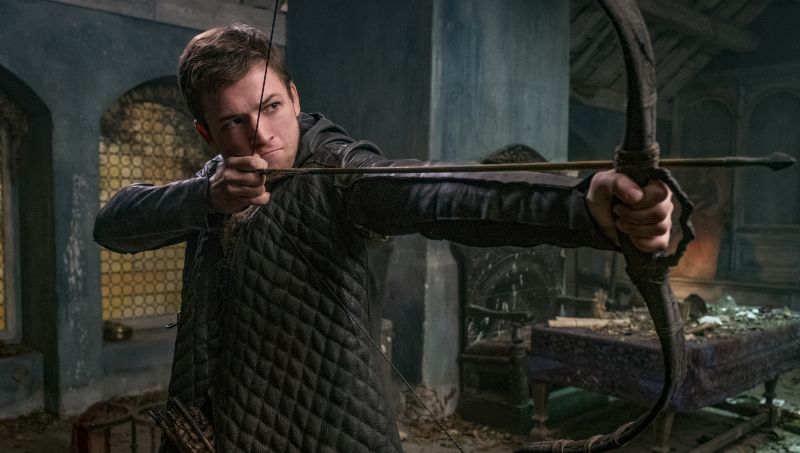 As for the aforementioned Robin Hood, the new action-revisionist take on the British hero could only manage a meagre 7th place as it fell way short of studio expectations with a $14.2 million 5-day US opening. With a reported production budget of around $100 million before you factor in advertising, Robin Hood is going to have to work miracles to break even when it releases internationally in the coming weeks.
Let's see what the rest of the US box office chart looks like:
| No. | Movie Name | Weekend gross | Percentage change | US Domestic gross | Worldwide gross | Last Week's Position |
| --- | --- | --- | --- | --- | --- | --- |
| 1 | Ralph Breaks the Internet | $55.6 million | NE | $84.4 million | $125.9 million | NE |
| 2 | Creed II | $35.2 million | NE | $55.8 million | $55.8 million | NE |
| 3 | The Grinch | $30.2 million | -21% | $180.4 million | $215.7 million | 2nd |
| 4 | Fantastic Beasts: The Crimes of Grindelwald | $29.5 million | -52% | $117.1 million | $439.7 million | 1st |
| 5 | Bohemian Rhapsody | $13.8 million | -13% | $152 million | $472.1 million | 3rd |
| 6 | Instant Family | $12.5 million | -13% | $35.7 million | $35.7 million | 2nd |
| 7 | Robin Hood | $9.1 million | NE | $9.1 million | $22.9 million | NE |
| 8 | Widows | $7.9 million | -35% | $25.5 million | $38.6 million | 5th |
| 9 | Green Book | $5.4 million | +1598% | $7.8 million | $7.8 million | 22nd |
| 10 | A Star is Born | $3 million | 30% | $191 million | $353.4 million | 7th |
Last Updated: November 26, 2018