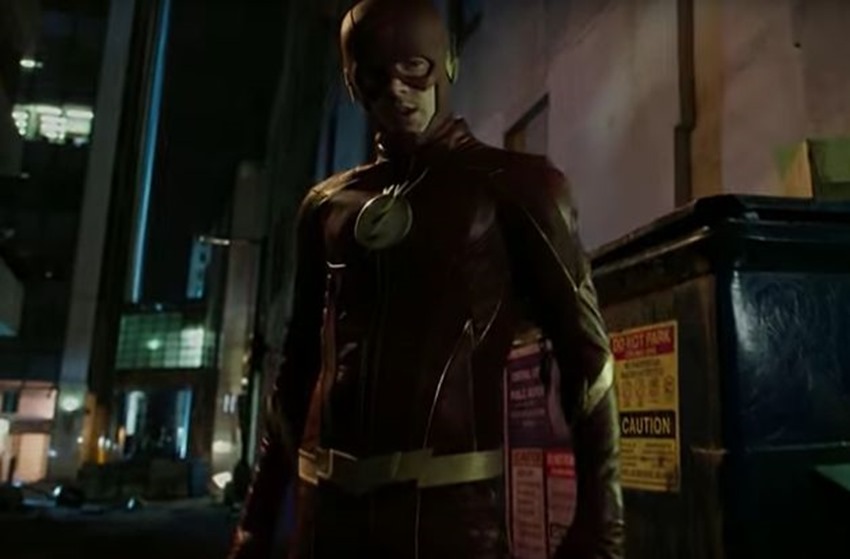 Much like the final episodes of season one and two, this week's finale ended with Berry Barry Allen racing against the clock to take down yet another speedster. Savitar, the so-called god of speed who had terrorised the Flash all season was finally stopped albeit it a hefty cost to the team who lost more than they bargained for by the time the end credits had rolled on.
So who'll be popping up in season four to menace team Flash? Don't expect another speedster to pop up next time, as executive producer Andrew Kreisberg remarked several months back that season four would introduce a different kind of antagonist:
Next season we're not going to have a speedster [as the villain]
Oh thank goodness. There are only so many times that you can start an episode of The Flash with Barry Allen claiming to be the fastest man alive and then find himself immediately outclassed by a new threat on the horizon. If you can't beat the scarlet speedster at his own game then, how do you defeat him? With smarts, as this week's finale hinted at a more cerebral opponent. Spoilers below, Joe. JOE WHAT IF I'M NOT FAST ENOUGH.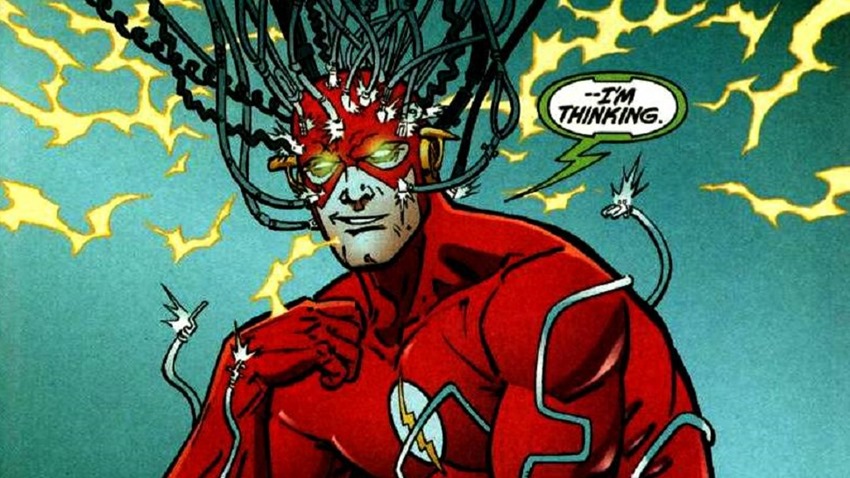 Right, so during the season 3 finale Barry had managed to characteristically display an unheard of amount of stupidity in his quest to stop his evil time remnant (I call him Scary Allen because he's not a blithering idiot) from killing Iris West. Said strategy involved inviting him into his own secret headquarters, a move which resulted in Scary Allen rattling off a list of foes that Barry has or will face:
Reverse-Flash
Zoom
Savitar
DeVoe
Each of those antagonists refers to a series big bad, not a minor league opponent such as Mirror Master or King Shark. The name of DeVoe was also referenced by Abra Kadabra earlier in the season, a name that he too threw in with the big bads of the Flash. So who the hell is DeVoe? He's one of the oldest villains in the mythos of that character, popping up all the way back in 1943's All Star Flash #12.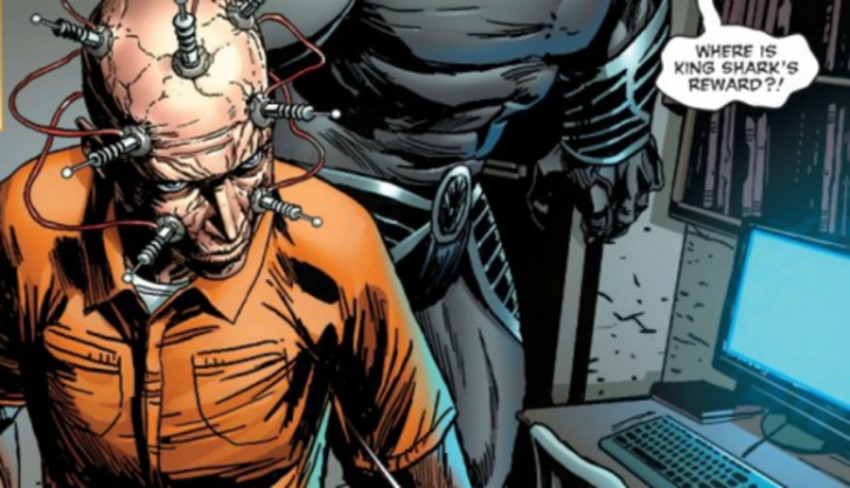 Whereas most criminals in Central City have plenty of muscle, they're seldom able to actually combine brawn with brain power. That's where DeVoe AKA The Thinker comes in, as this failed lawyer began a career in crime using his skill to organise criminals and become the brains of many an operation. Even better, DeVoe had access to what he called his "thinking cap", a high-tech piece of technology that he could increase his brainpower with. Quite handy.
So a season 4 villain who has the leadership skills and technology to organise the small army of metahumans present in The Flash into a cohesive force of rogues? Sounds like the breath of fresh air that the series needs when it returns later this year.
Last Updated: May 25, 2017