The future is now, and it's a little "weird".
One might be expected to be think that with a title like Weird City. Having been illustrated by a series of colourful and humourous teasers, what is this show about?
"Weird City is a science-fiction comedy anthology set in a dystopian yet optimistic future world." That is a one-sentence summary from its co-creator and writer, Charlie Sanders.
Having the opportunity to speak with him, Sanders gave me some insight into the thinking behind the new YouTube Original series. Gearing up for a February 13 release, he noted that production had been a smooth process and that preliminary responses to the show have been very positive. "I thought there would be some disasters but there weren't," he states. "Seems like everybody who sees sample episodes really like it."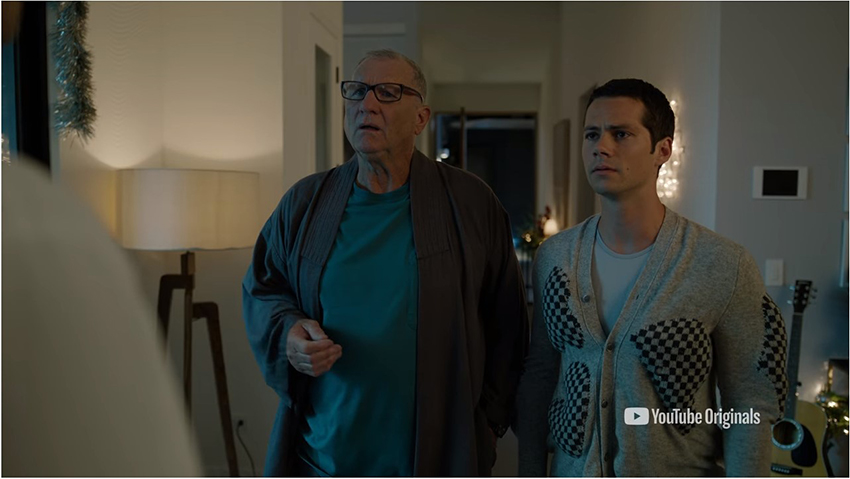 Told in six half-hour episodes, Weird City follows the antics of the citizens of Weird, a metropolis split right down a literal line of those who have, and those who have not. The future is bright with technological advancements but take care to not be blinded and suffer the consequences of embracing them without question. The show is a further collaboration between Sanders and comedian and director Jordan Peele, who serves Weird City as executive producer and has enjoyed longstanding success with their sketch comedy series, Key & Peele.
So, what sets Weird City apart from other shows that look to dissect our relationship and use of technology? What sets it apart from Black Mirror or even Hulu's Dimension 404? Charlie explains that that lies with the intention to not only send a message, but to also make people smile:
"I think what sets our show apart is that we both explore the dark side of the future and technology and the bright side of the future and technology. So, there will both be dark storylines and happy storylines. Our show's premise is that the future isn't all bad. It's both good and bad."
"But mainly they'll just laugh a lot because it's funny."
It has the potential to be very funny. On top of the talent behind the camera, Weird City boasts an impressive list of names in the cast, including LeVar Burton, Rosario Dawson and Mark Hamill. That list continues with a cast that finds themselves in the most bizarre of situations the technology that surrounds them. Dylan O'Brien turns to a dating site that will help find him "The one that's the one". Laverne Cox is having boundary issues with her smart house. Awkwafina and Yvette Nicole Brown want to explore the world beyond the TV show that they inhabit. All of this is overseen by Dr Negari (played by LeVar Burton), who appears to have quite the vision of what technology can do for humanity.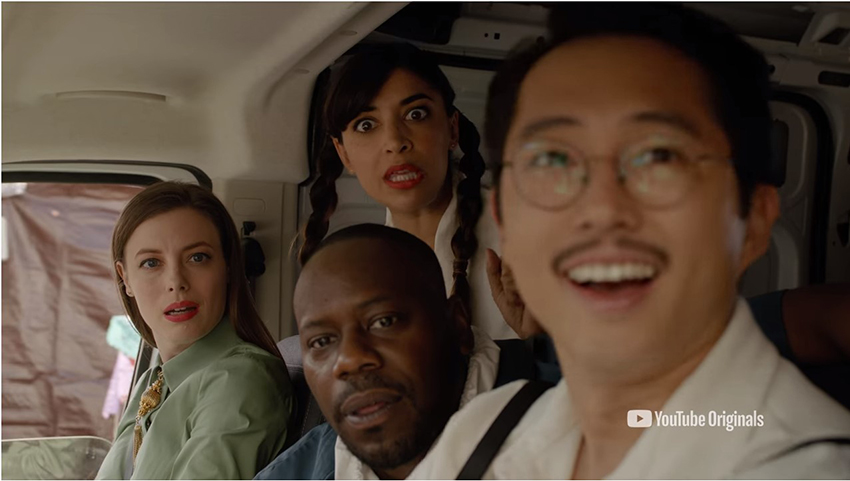 Weird City marks a slight shift in Sander's usual method of telling jokes. Though known for Key & Peele, he has a built a career in sketch comedy, having worked on skits for shows such as Funny or Die Presents and The Conan O'Brien Show, as well as his membership with the Upright Citizens Brigade Theater, which is known for its improv work. Moving away from five-minute sketches to a season of episodic storylines can bring both advantages and new challenges:
"The advantages are that you get to explore a character more deeply than you can in five minutes. The challenges are having a storyline that goes throughout the episode, whereas a sketch you can just drop into a scene and don't need to give the audience a whole lot of information other than a couple of things that will pertain to the sketch. Whereas with a 30-minute episode you have got to flesh out an entire storyline."
Another challenge that may pop up, specifically when it comes to the show's premise, is to find a balance between getting your audience to react to the message you want to give them, without it making them feel alienated. "I walk that line by just boldly going both of those directions at the same time," responds Charlie. "There's layers and layers of subtle stuff and then there's also some really just some dumb funny stuff. Hopefully I'll get both sides of the spectrum from there."
But while sporting some insane-looking inventions, the show is not a complete departure from reality when it comes to the technological possibilities. "Some really crazy shit happens in the show," he remarks. "But also, it's all riffing on things that exist today or concepts that we're basically almost already at. They'll just need a slight bit of suspension of disbelief to jump from what today's life is like, to what the crazy, future world is like."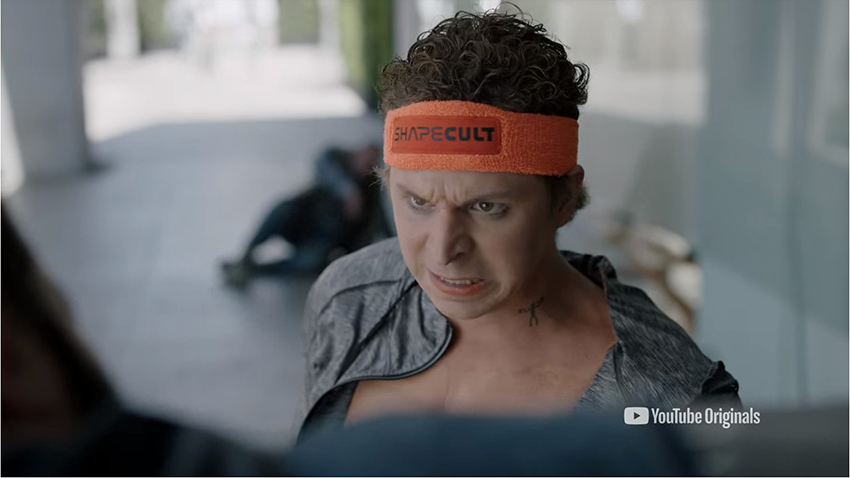 Charlie also commented on his experience with YouTube Premium, which emerged as the site's rebranded streaming service in May 2018. "Working with them was cool," he concludes. "They were pretty open to like any ideas." Speaking of which, he also has some ideas about what topics a potential Season Two of Weird City would cover. "I want to do a second season episode about how everyone who cut the cord now has ten different streaming networks they have to sign up for. Basically, just bundling their own cable at this point. I think there can be some comedic value there. I want to do something about smart cars, but I haven't exactly figured out what yet."
There is no confirmation yet on whether Sanders can execute his vision for a second season (despite sounding pretty confident), Season One of Weird City is set to debut this Wednesday on YouTube Premium.
Last Updated: February 12, 2019