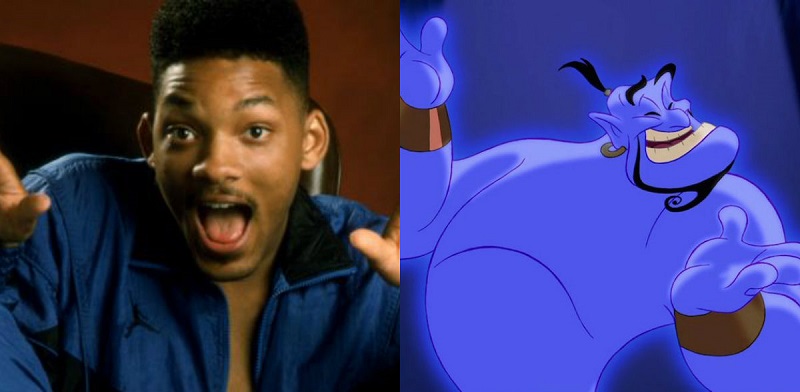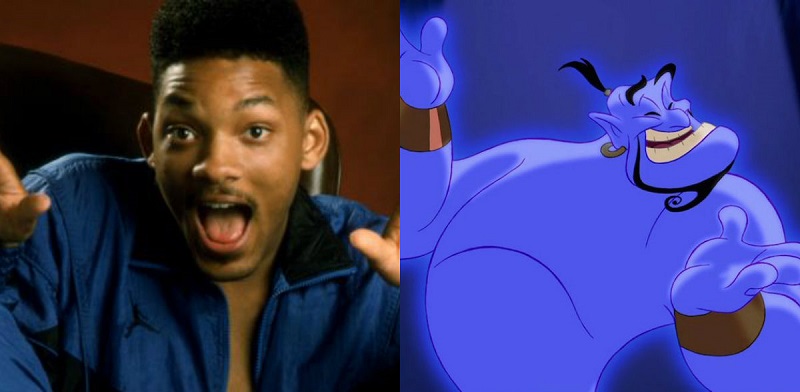 It seems today's absurd news story has landed as it looks we'll get the Fresh Prince of Agrabah. Or, in other words, Will Smith is in talks to play the Genie in Guy Ritchie's live-action musical adaptation of the Disney animated classic Aladdin, according to a new report from Deadline. If Guy Ritchie directing the film was not odd enough, Will Smith's desire to take on the role made famous by the late Robin Williams is certainly going to make this whole movie a lot zanier – and probably a must see in the cinema.
It might seem like an odd choice at first, but Will Smith, like Williams, has incredible on-screen charisma and while he is certainly not as comedic or as gifted in his impersonations, Smith does still have good comedic timing. Considering the film will be a musical, he can give a fresh modern twist to the film's music. That's something which could certainly help the film to stand out and appeal to a younger audience.
Yes, Smith might be getting on in years, but the man can still command a box office following with his screen presence. He practically carried an entire ensemble cast in last year's Suicide Squad, which was a film that ended up making a lot of money despite all of its flaws, so if the studio does go ahead with this casting, it would be a good decision on their part. Disney is showing an adept touch for unusual decisions, with Tim Burton also signed up to direct the live-action version of Dumbo.
Not that Disney needs any help in the department of making money as The Beauty and the Beast live-action adaptation recently crossed the $1 Billion mark. This casting would only add to the film's appeal. I think out of all of Disney's planned live-action remakes, Aladdin is the one I'm looking forward to the most, even if it's only to see what Guy Ritchie is going to do with magic carpet rides and musical numbers in his usual off-beat style.
Also, Will Smith hasn't released a hit in years and this could be the perfect opportunity for him to climb back into the Billboard charts. Which might go a little something like this:
Last Updated: April 20, 2017