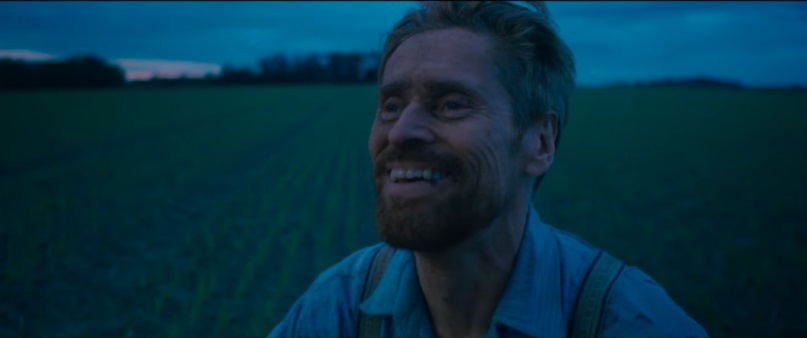 The life of Vincent van Gogh is just as fabled and mysterious as many of his paintings. Which has meant that over the years his legend has become arguably more famous than any of his particular works and has only led to his artwork becoming even more prestigious and expensive for the art connoisseur as they could all give us a glimpse into what was going on in the visual genius' mind.
Director Julian Schnabel looks to uncover much of that mystery in his new film At Eternity's Gate and to do that he has brought in none other than Willem Dafoe who has made a career out of playing tortured souls. And base on this first trailer for the movie, we are certainly in for an emotive and high-stylized vision on what the life of Vincent van Gogh could've been like:
I say "could've", because to this day no one really knows much about the life of the mysterious painter and this film is no exception as it draws upon a lot of hearsay and fable rather than factual truths. Instead, Schnabel and his co-writers Jean-Claude Carrière and Louise Kugelberg have rather opted to try to explain the intentions and reasons behind one of van Gogh's most famous paintings (the namesake of the film) rather than trying to focus on historical accuracy.
Still, a film like this is not about trying to telling an accurate story but rather put us in the mind of a visionary and the emotion that could lead him to question eternity and his gift of painting. The trailer is already filled with quotable classic lines and looks wonderfully acted by Dafoe along with Mads Mikkelson and Oscar Isaac. Perhaps the best tribute to Gogh that any film can make is to be highly thought-provoking and transcendent and this movie looks like it certainly brings all those elements out.
At Eternity's Gate s due out in South Africa towards the end of the year and is certainly one of those films that is in line for top awards come award season early next year.
Last Updated: September 10, 2018