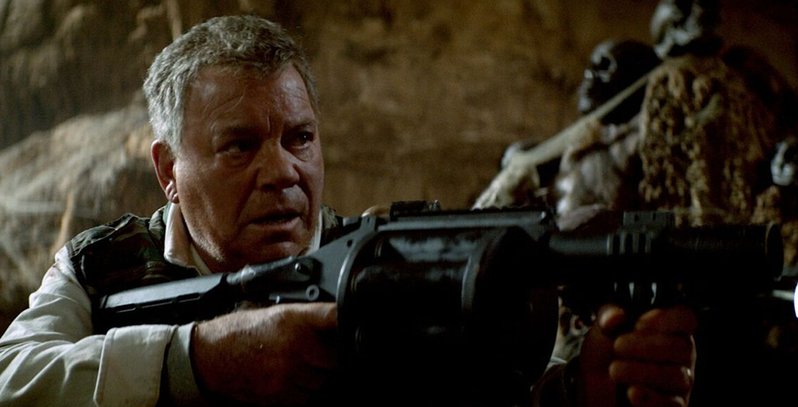 When it comes to the horror genre, we kind of expect many of the stories that drive the scares to be a little silly. You might get your odd clever film that pops up along there way, but for most, it doesn't take much to craft a creepy atmosphere that directors will then exploit with a variety of jump scares techniques and dark atmosphere to give the illusion of terror. And then you get this new horror film Devil's Revenge that looks so insanely ridiculous and silly, that it makes the entire genre look like Oscar-nominated films by comparison.
The Devil's Revenge follows a down-on-his-luck archaeologist (Jason Brooks) who undertakes an expedition to a mysterious cave containing an ancient relic that, much to his bad luck, also happens to be a portal to Hell. He now gets plagued by a demon that threatens both his sanity and that of his family and they no need to return to the cave and somehow destroy the relic.
And quite honestly, I don't know what to make of that. This movie looks like it's confused between trying to be a horror, action movie or comedy, though that last part might be completely unintentional. I'm sure hell is supposed to look so uninspired. With no scares on display other than the horror that someone like William Shatner could star in such a horrendously constructed movie.
In fact, the story is so bad that the below poster doesn't even mention who wrote it as Jared Cohn directs this group of former Star Trek stars in a film that makes a mockery out of most people's careers involved. Even the visual effects in this trailer come across as extremely amateurish and something that you expect out of a student film.
Thankfully the movie is being spared a theatrical release and is coming straight to on-demand services on October 1st, where it will probably find its way to e-tv and become a Friday night regular. Though I may even stretch the standards of poor taste that the network is known for with its movies.  
Last Updated: September 10, 2019