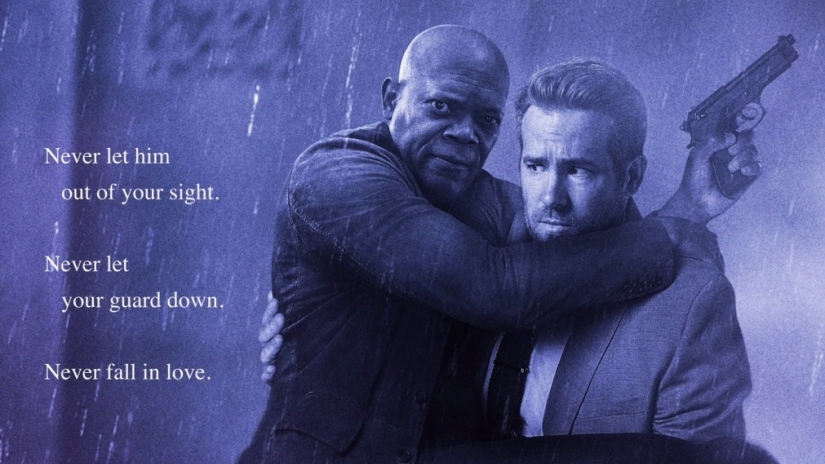 You know what I like? I like funny movies. I like Samuel l. Jackson and I think Ryan Reynolds is awesome. Put them into a "buddy cop" type movie where every second word is "motherf**ker" and I am sold! I am of course talking about the soon-to-be-released The Hitman's Bodyguard. Have a watch of the red-band trailer if you haven't seen it before, it looks like a blast!
The world's top protection agent is called upon to guard the life of his mortal enemy, one of the world's most notorious hit men. The relentless bodyguard and manipulative assassin have been on the opposite end of the bullet for years and are thrown together for a wildly outrageous 24 hours. During their journey from England to the Hague, they encounter high-speed car chases, outlandish boat escapades and a merciless Eastern European dictator who is out for blood.
Ahead of its opening at local cinemas this Friday we are giving away five hampers to help you trim that beard and open beers. Which is apparently something all hitmen or bodyguards need to do regularly (need to always be groomed and keep hydrated!).
Luckily, we're not asking you to protect or kill anybody to get your hands on this branded merchandise. All you have to do to enter the competition is leave an answer to this question in the comments section below:
If you could choose any famous person to be your bodyguard, who would it be and why?
Extra points for making it funny! We'll throw your names into Random.org's perpetually hungry mouth and contact you directly. We'll draw the winner this Friday, 18 August 2017. Good luck!
Please note: Only one entry per person will be considered eligible. This competition is open to South African residents only. 
Last Updated: August 15, 2017