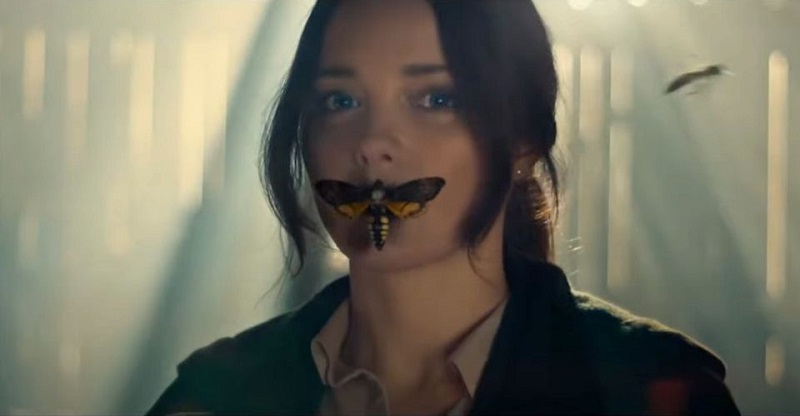 Few thriller movies have had more of an impact than The Silence of the Lambs. Thanks to a disturbingly twisted story, fantastic performances from its two lead actors Anthony Hopkins and Jodie Foster over a nice chianti and fava beans, it's one of those movies worth revisiting. And while the role of Hannibal has become the quintessential portrayal of the cannibalistic serial killer that has been revisited in a new TV series, the heroine of the story, Clarice, has mostly been left unexplored.
Clarice is now going to be getting time to shine on her own though, thanks to a new CBS crime drama that will pick up her story following the end of her interactions with Hannibal Lector and Wild Bill from in The Silence of the Lambs, showcasing how the rest of her career unfolded as a result.
The new series will see Rebecca Breeds play the titular character, which based on this first brief trailer for the series look to lean heavily into both the source material and Jodie Foster's performance from the film. Starting with a showcase of that infamous lamb slaughtering scene that left an impression on Clarice:
It's a captivating trailer, though one which doesn't really reveal exactly what sort of show we can expect. If the series does continue to capture the feeling from this trailer though then it should certainly do the source material and character justice.
Sadly though, even though Clarice is taking place in the same universe as NBC's critically acclaimed Hannibal series, Hannibal will not be allowed to feature in any way thanks to both characters somehow being owned by differing studios. Considering what we do know from the third book in the trilogy (Hannibal) the two characters do remain connected. It does come across as a little sad that we won't see this remarkable partnership continue playing out in this series.
Clarice is premiering in the US on February 11, though local release plans are yet to be confirmed.
Last Updated: February 10, 2021