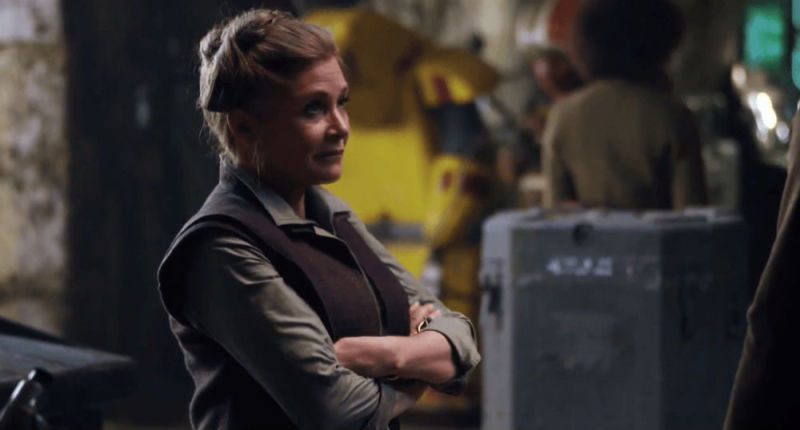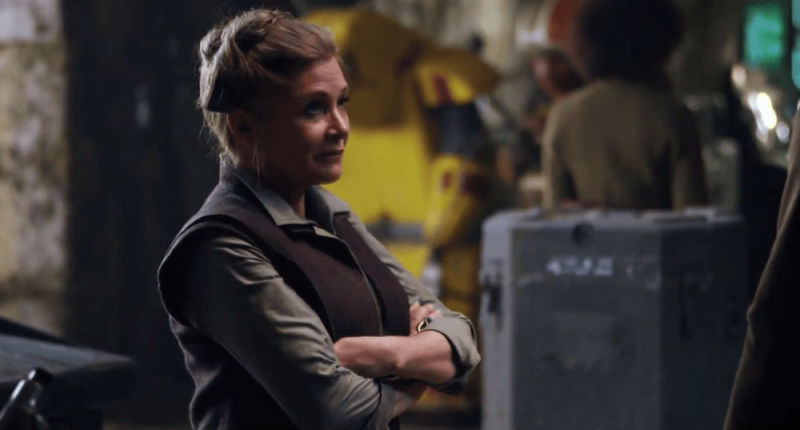 When Carrie Fisher sadly passed away at the end of last year, many Star wars fans were understandably heartbroken. Not only is Princess Leia one of the most iconic characters in cinema history, but with the current episodic trilogy set to feature her heavily, it was going to be a critical blow for more than just nostalgic reasons. And seeing anyone else take on the role of Leia outside of Fisher – just doesn't seem right. With Star Wars: Episode VIII almost finished filming, it's a little difficult for the studio to simply rewrite the script to set up something different for Episode IX. Though I have no doubt there are going to be significant rewrites in question.
However, if there is one thing Rogue One taught us, it's that a person doesn't need to be alive to still be believably recreated in a movie – as was done with Peter Cushing's likeness as Tarkin. Fans needn't worry that they'll be seeing a CGI Leia any time soon though, Lucasfilm said in a statement. 
"We don't normally respond to fan or press speculation, but there is a rumor circulating that we would like to address. We want to assure our fans that Lucasfilm has no plans to digitally recreate Carrie Fisher's performance as Princess or General Leia Organa,"the statement read.

"Carrie Fisher was, is, and always will be a part of the Lucasfilm family," the studio says, adding that "She was our princess, our general, and more importantly, our friend. We are still hurting from her loss. We cherish her memory and legacy as Princess Leia, and will always strive to honor everything she gave to Star Wars."
The statement comes in response to speculation that Disney was already in talks to digitally exhume and puppet Fisher, as revealed by StarWarsNewsNet.
What exactly those alleged talks were about exactly is not mentioned, but I wouldn't be surprised it's to ensure that, much like Fisher's younger self was also digitally recreated in Rogue One, that they look to perhaps do something with her image in future.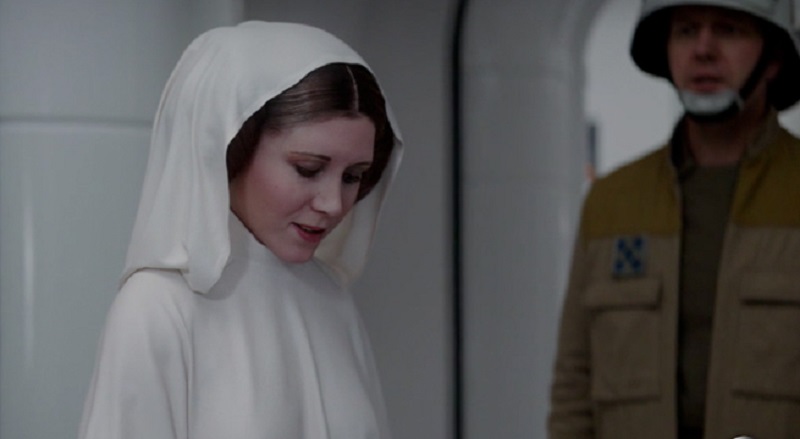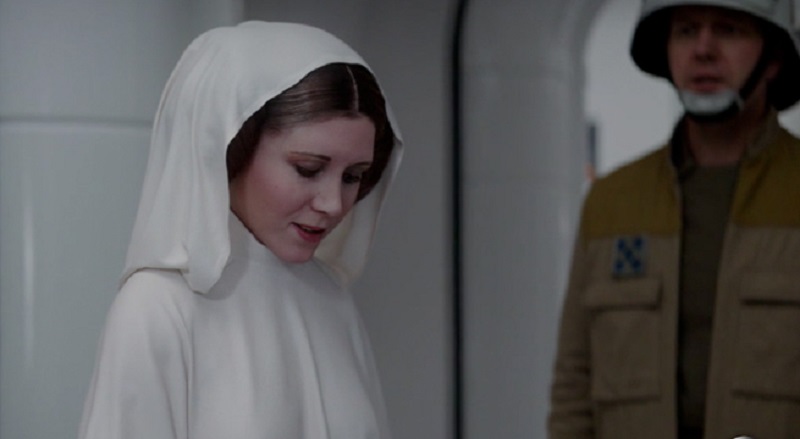 It's incredible to think where CGI can take movies these days. If an actor could be faithfully reproduced posthumously using a variety of motion capture and visual effects, the possibilities of what studio will do with the actors is endless. Whereas there is always the concern of actors outgrowing their roles, especially if they are young, or dying midway through production or in the middle of a series. It takes some of the risk that studios invest in certain actors out of the equation.
Take Hugh Jackman for instance who is almost irreplaceable as Wolverine. The actor might not want to play the character any more, but that's okay, if a studio has the rights to a person's image he could still be replicated in every other X-Men movie coming its way and even in Wolverine 17, when it comes out many years after the actors passing.
I'm excited for where the technology is going, but I would hate to think motion capture will replace the opportunity to see actors and their pure raw talent in film (they could essentially add fake tear to any character in a movie). It has its uses I guess, but as long its only for creating Apes, Snokes or Gollums. I'm wary of motion capture being used too much to play a real person. Admittedly the actor being motion captured still needs to do a sterling job acting to mimic the mannerism of the person they are replicating – but it still  feels a little too much like cheating.
What are your thoughts on the technology? What other actors/characters would you like to see brought to life through this technology?
Last Updated: January 16, 2017