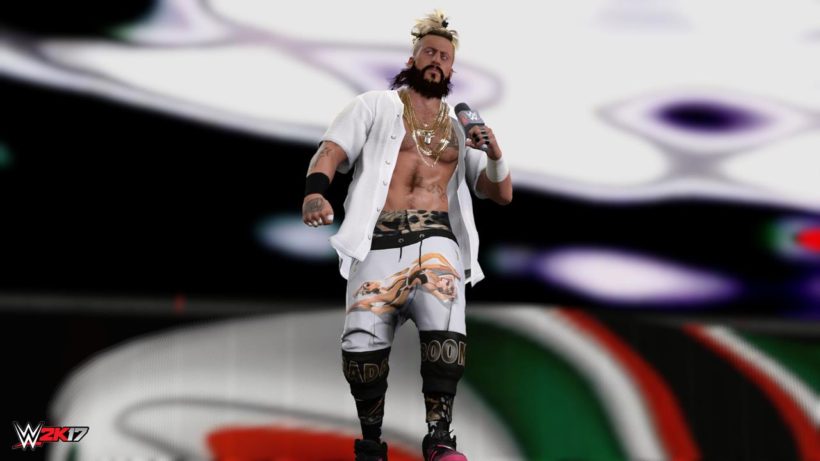 New day, new game. And a brand new day one patch to go with it! WWE 2K17 is out today on PC, Xbox and PS4 according to Paul Heyman who once threatened to unleash his client Brock Lesnar on me and have my organs rearranged if I didn't mention that. And yes, you can expect a hefty day one patch to accompany the new release.
That's according to PlayStation 4 players via the 2K forums, who began pre-loading their road to Wrestlemania and found an 11GB patch waiting for them. Combined with the actual install size of WWE 2K17, that clocks the game in at a total size of 57GB and change. Which is like applying the STFUP to anyone on a capped account. So what's the new patch do?
Well…we don't really know. 2K hasn't  released any patch notes yet for WWE 2K17, with the PS4 update history merely saying that minor bugs are fixed and stability is improved somewhat.  Xbox One users are also reporting a similar day one patch size. Anyway, that's about it really. Which still leaves me some space to mention my grand plan for WWE 2K17: I'm forming a stable. And don't say nay to this idea.
I've roped in Al, Matty, Zoe and Tracy for my new in-ring gang, who I'll be creating personas for in WWE 2K17. They will of course aid me, Mr Revengeance, on my quest to become the undisputed champion of WWE 2K17. And that's where you guys come in. I'm going to need a name for this group, something iconic and immortal like the Four Horseman, Degeneration X and The Spirit Squad Nexus.
Throw me a few ideas, because I'm creatively bankrupt right now. WWE 2K17 is out today on various consoles, just in time to smell what the Rock has been cooking.
Last Updated: October 11, 2016