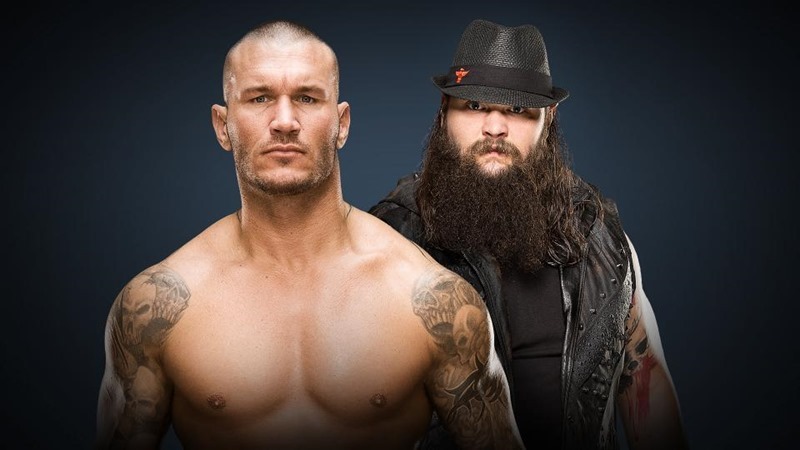 WWE Backlash 2016 was held at the Richmond Coliseum in Richmond, Virginia. Here's all the action that went down.
Becky Lynch defeated Natalya, Naomi, Alexa Bliss, Carmella and Nikki Bella
With the new Smackdown Women's title on the line, the first match of Backlash kicked off with a six-pack challenge. A massive brawl to start off with, this match couldn't be contained in the ring and quickly spilled out of control. While Naomi and Becky Lynch tussled in the ring, Nikki Bella and Carmella ran afoul of Natalya on the top rope. The first lady eliminated was Alexa via Natalya, with Naomi, Natalya and Nikki quickly exiting afterwards as well.
The match came down to Carmella and Becky, with the lass-kicker locking in the Dis-Arm-Her to win via submission and become the first ever Smackdown Women's Champion.
The Usos defeated The Hype Bros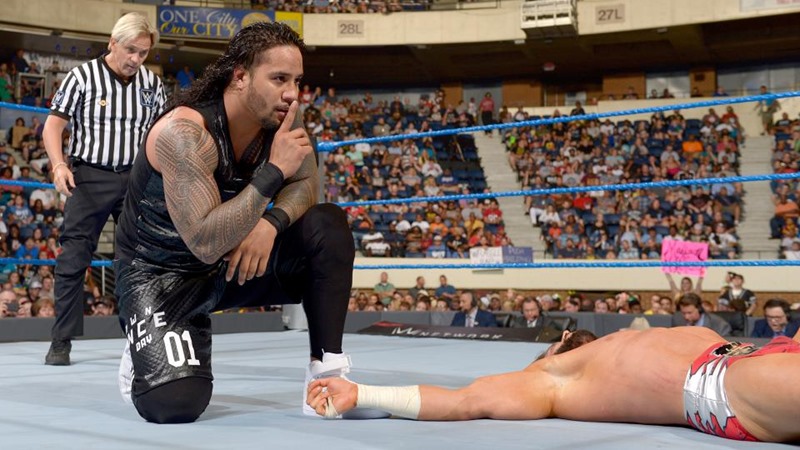 The action went both ways in this tag team bout on Backlash, as both teams threw slams, kicks and clotheslines aplenty. The Usos would be victorious at Backlash however, after Jimmy locked Ryder in an STF submission to see the second match of the night also end with a rival tapping out. With that match done and dusted, the Usos then advanced further in the Tag Team Tournament to face Heath Slater and Rhyno for the Smackdown Tag titles later on.
The Miz defeated Dolph Ziggler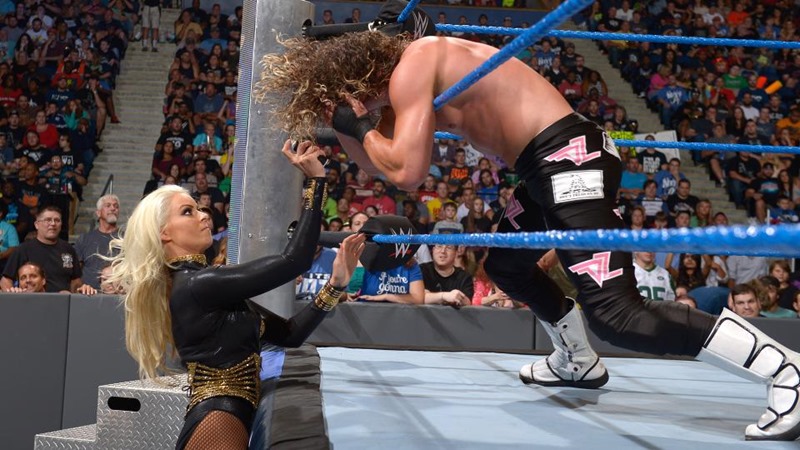 The Intercontinental title was on the line in this Backlash championship match, as The Miz took early control of the bout. Sent outside the ring, Ziggler began to sell a shoulder injury that the Miz worked on, adding dropkicks and back attacks to his assault. Ziggler would bounce back however, countering with a Fameasser and locking the Miz into a sleeper hold and a Tornado DDT. Ziggler was only getting near-falls however, as The Miz began a path to victory that ended with a few sneaky tricks, inteference from Maryse and a Skull Crushing Finale to retain his title.
Bray Wyatt defeated Randy Orton
Having ambushed Orton earlier on and injured his leg, Bray Wyatt made his way to the ring where it was announced that the Viper would not be able to compete in his Backlash match. With the referee counting to ten and announcing the forfeiture of Orton, it was then announced that Bray Wyatt would still compete. Against Kane in a No Holds Barred match up next.
Kane defeated Bray Wyatt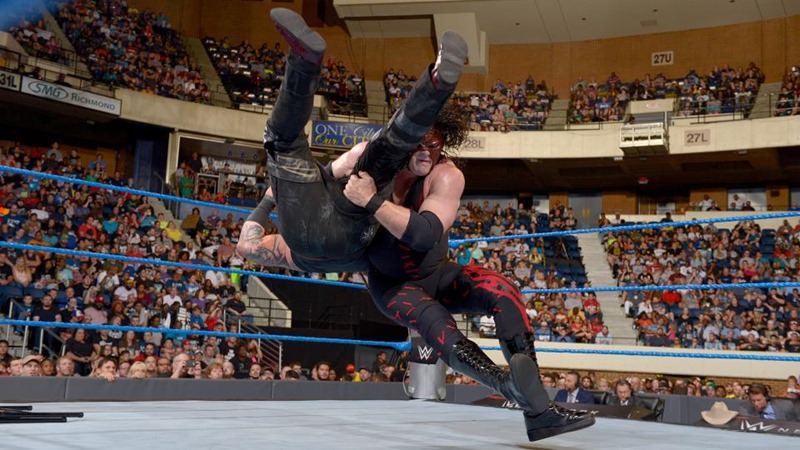 And what a bruiser of a Backlash match this was. Everything from the ring bell to steel chairs were used in this match as the eater of worlds collided with the demon. The Spanish announcers table was demolished yet again and both men shaved years off of each other with their attacks. But it was the Demon who emerged victorious, as an RKO outta nowhere from Orton allowed Kane to lock in a chokeslam and leave Bray Wyatt a broken mess in the ring.
Heath Slater and Rhyno defeated The Usos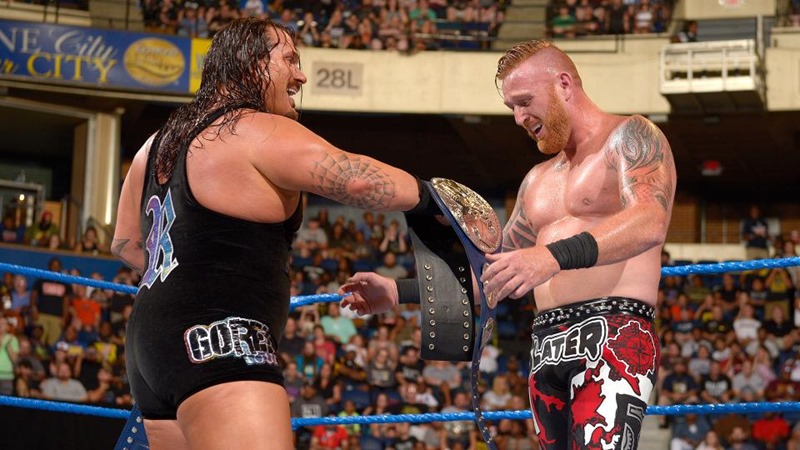 And it was time for the Smackdown tag title main event! The Usos appeared to be in control when this match kicked off, as they worked on Slater and focused some damaging attacks on him. Rhyno would eventually get the hot tag and clear the ring, while Slater would tag himself back in after that effort and run straight into a pair of neckbreakers. Slater would finally become useful later in the bout with a DDT on Jimmy for a near-fall, with some assistance from Rhyno to help him pin Jimmy for the win.
And with that pin, Rhyno and Slater became the first-ever Smackdown Tag Team champions at Backlash.
AJ Styles defeated Dean Ambrose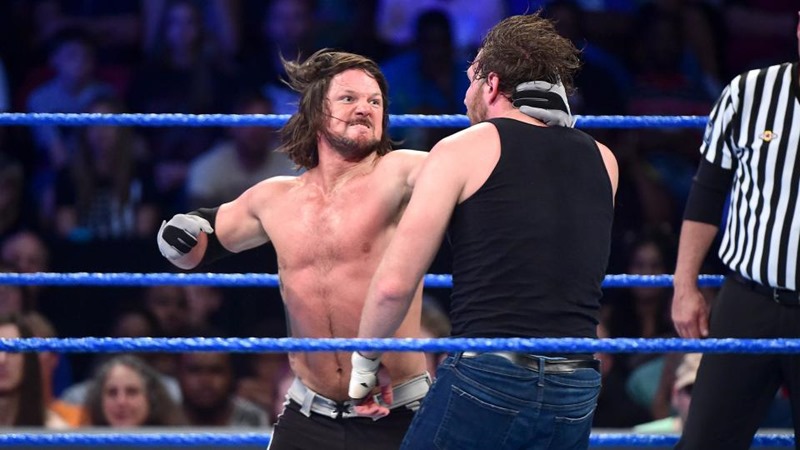 And the main event had finally come. Phenomenal one versus maniac as AJ Styles and Dean Ambrose went for broke in a helluva match. AJ brought his A-game as usual, with facebusters and vertical suplexes to match Ambrose's slingshots and dropkicks. But it was time for a new champ to be the face of Smackdown, as AJ's assault eventually caught up with Ambrose. With the ref down, AJ got some sweet revenge on Ambrose with a crotch kick and a Styles Clash, just in time for the ref to live once again and complete the three-count.
And that's how Backlash ended, with AJ Styles crowned the new World Heavyweight Champion as Dean Ambrose wondered if he'd ever have children again.
Last Updated: September 12, 2016