WWE Backlash was held from the Prudential Center in Newark, New Jersey. Here's all the action that went down.
Ruby Riott def. Bayley (Kickoff Match)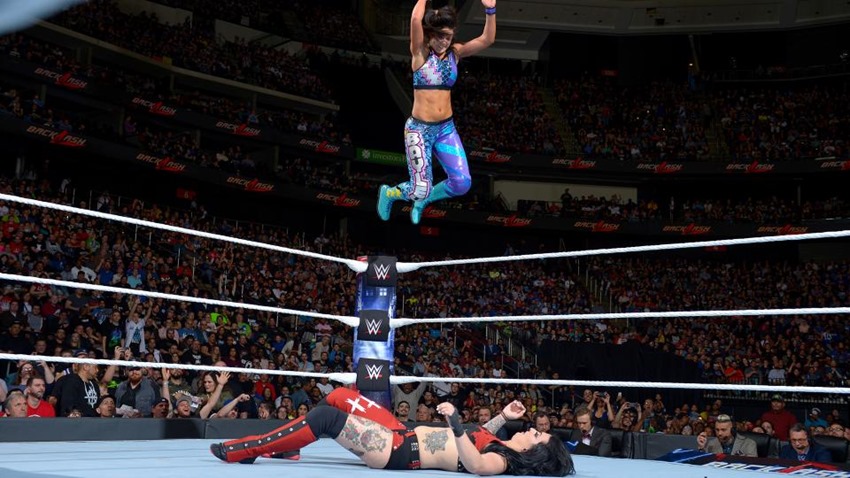 Intercontinental Champion Seth Rollins def. The Miz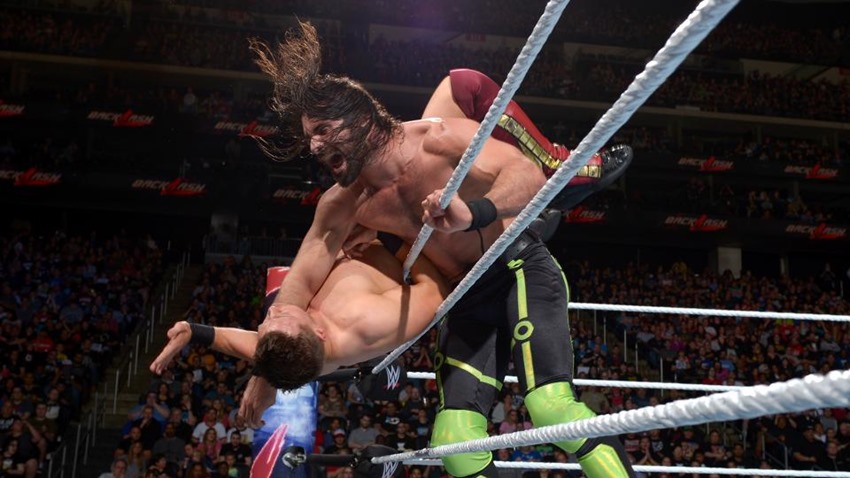 The Intercontinental championship and The Miz may be an iconic pair, but the break-up between the two was solidified last night when Seth Rollins kept the title beyond the reach of the A-Lister yet again. Try as he might, The Miz just wasn't capable of keeping Rollins down as his efforts all amounted to a stomp on the back of his head as the Kingslayer got the 1-2-3.
Raw Women's Champion Nia Jax def. Alexa Bliss
Just how would Alexa Bliss match up to the overpowering force of Nia Jax? With sheer cunning, that's how. Using her speed and agility to stay ahead of the RAW Women's champion, the strategy seemed to be working for Bliss as she gradually wore down the champ. The tactics may have been sound, but in a moment of arrogance it was Bliss who came up short when her signature finisher was reversed into a Samoan Drop that knocked her lights out.
United States Champion Jeff Hardy def. Randy Orton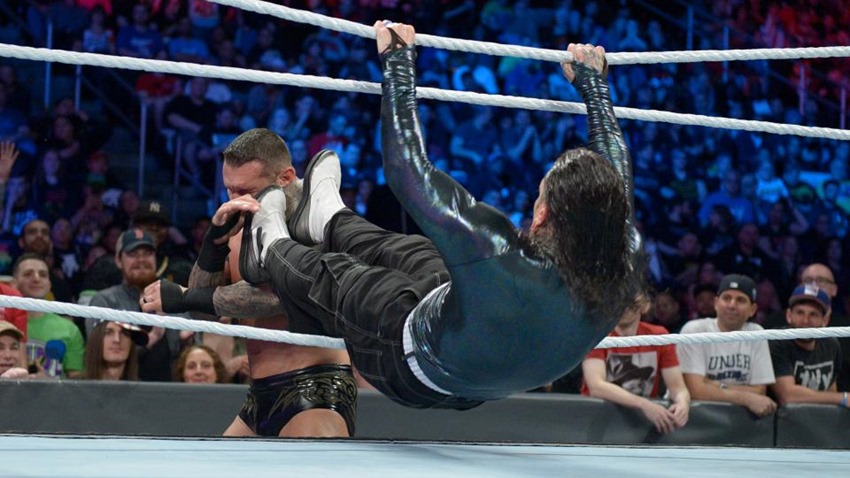 It seemed as if the Randy Orton of old was back in action last night, as his asault on Jeff Hardy was nothing short of vicious. The Viper was in fine form, delivering picture-perfect slams and attempts at the dreaded RKO, but Hardy's signature combo of a Twist of Fate and a Swanton Bomb sealed the deal on him walking out of Backlash with his United States championship.
Elias' WWE Backlash performance descended into bedlam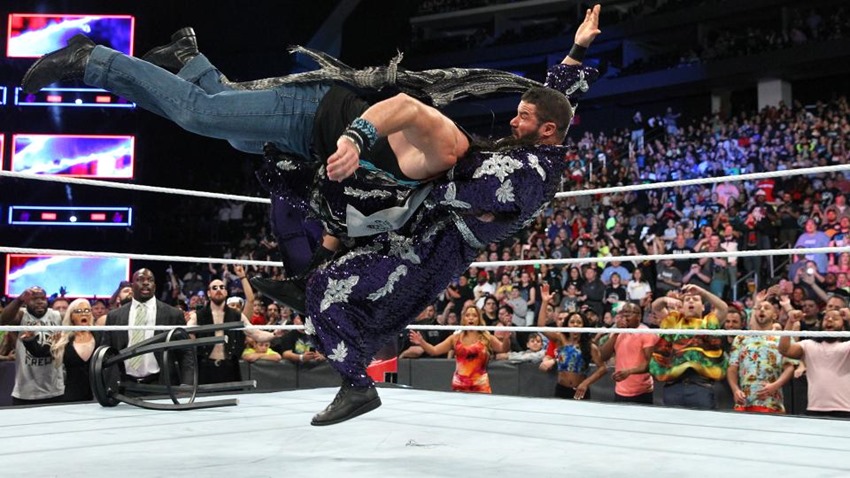 Walk with Elias? Not exactly, as the wandering minstrel of mayhem found himself constantly interrupted last night by the likes of The New Day, No Way Jose and Aiden English. Hoping that the fourth time was the charm, an irate Elias instead found himself on the receiving end of a Glorious DDT from Bobby Roode.
How Roode.
Daniel Bryan def. Big Cass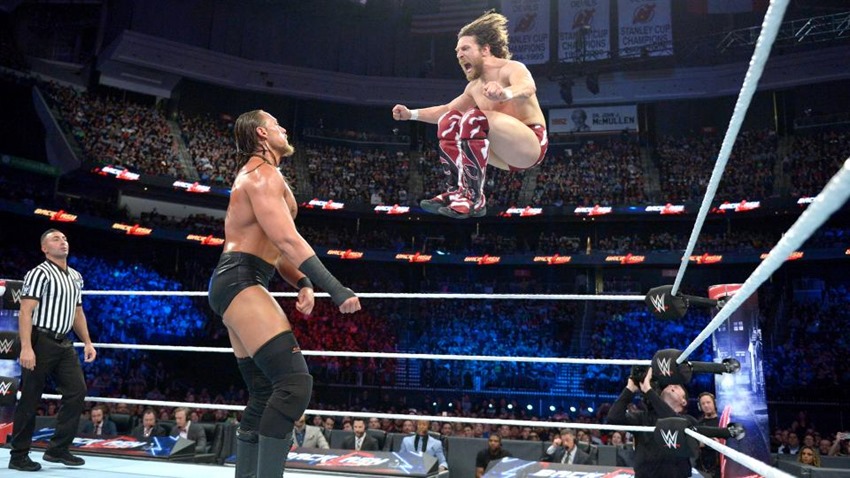 Looking to make a name for himself, the returning Big Cass had his eyes set on demolishing Daniel Bryan. Having disrupted Bryan at several turns for weeks on Smackdown LIVE, the giant finally had the YES! Man all to himself, with the two engaging in a slobber-knocker of a fight. Outgunned by the sheer size of Big Cass, Bryan's strategy revolved around taking punishment and striking when the moment was right, as he chopped Cass down to size and applied his iconic Yes! Lock.
A submission victory in his pocket, Bryan's night was cut short when Cass recovered and demolished his nemesis with an underhanded attack, leaving Backlash with a big smile on his face.
SmackDown Women's Champion Carmella def. Charlotte Flair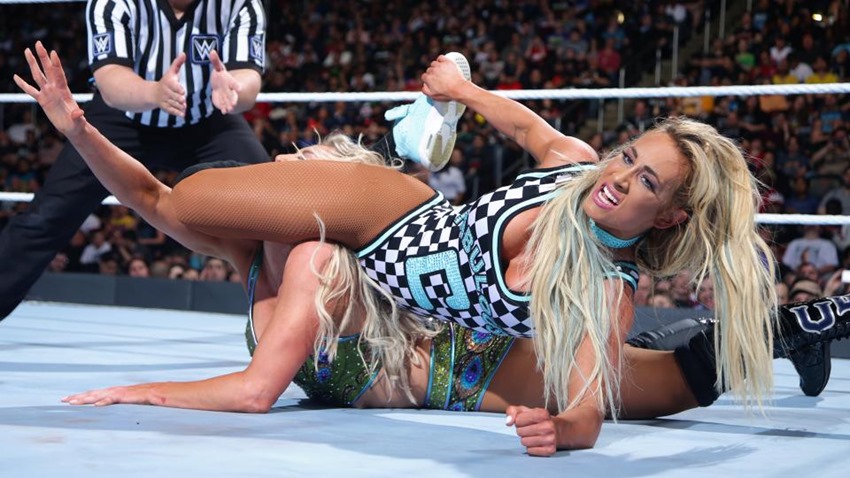 When it comes to skill, there's no denying that Charlotte Flair has an edge over the Princess of Staten Island. What Carmella does have however, is an eye for striking at the right moment, as she weathered Charlotte's attacks and used her own momentum against her. Tweaking her knee after a rough landing, Carmella used this weakness to lock Flair up into an inescapable pin, surviving another day as the Smackdown LIVE Women's champion.
WWE Champion AJ Styles vs. Shinsuke Nakamura ended in a No Contest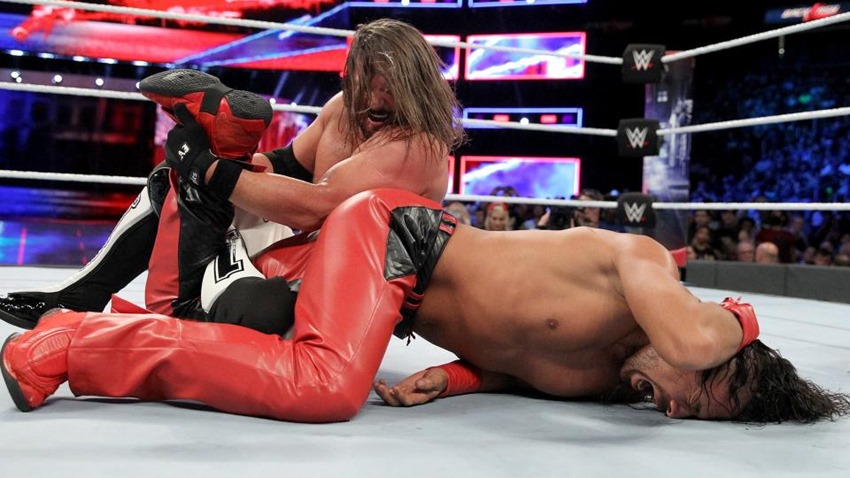 With no rules to hinder their heat towards one another, it was an anything goes match for Shinsuke Nakamura and WWE Champion AJ Styles. No holds were barred, plenty of instruments made their way into the ring and testicles were rearranged by low blows as the two top rope technicians threw everything they had at one another.
The only thing the two warriors didn't have? Enough fuel in their tanks to answer the referee, as both men were counted out after they landed brutal shots to their opposing crotches.
Braun Strowman and Bobby Lashley def. Kevin Owens and Sami Zayn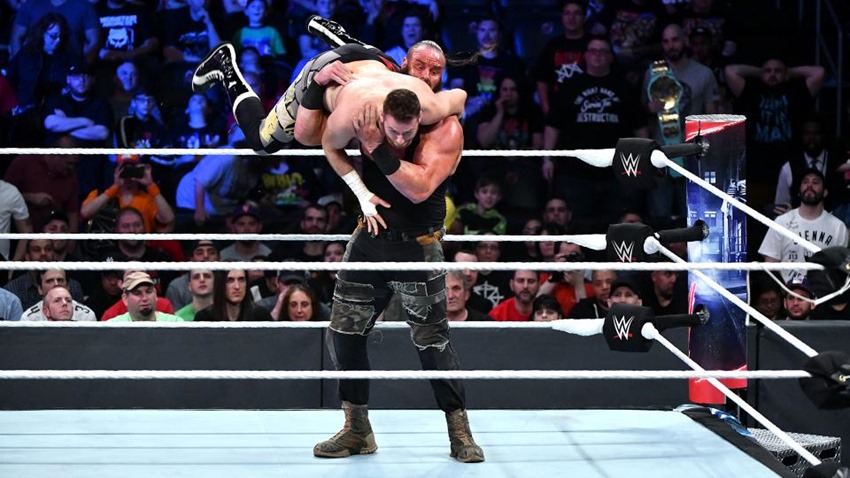 Pure power versus cunning? Yup, that's exactly what happened when the Yup! movement attempted to keep Braun Strowman at bay by focusing exclusively on Bobby Lashley. The duo's plan worked for a while, but the night ended in predictable fashion: Lashley's stalling suplex on Kevin Owens that got the pinfall, while Sami Zayn felt the full brunt of a Strowman Running Powerslam.
Roman Reigns def. Samoa Joe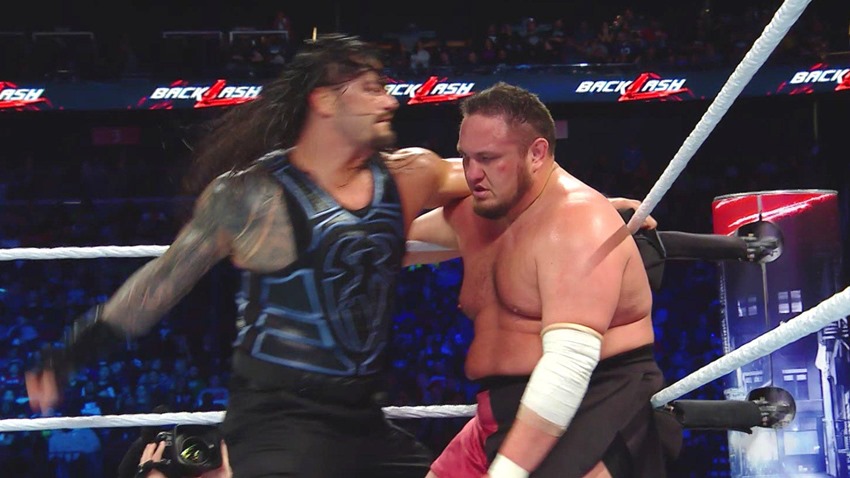 For weeks, Samoa Joe has been promising Roman Reigns a reckoning for failing to dethrone Brock Lesnar, potentially hoarding the chance at being WWE Universal champion from more deserving superstars. At Backlash, Joe almost delivered on that promise with a streak of ruthless aggression, as the Big Dog absorbed all manner of blows, slams and locks from the angry challenger.
Clever and calculated, Joe seemed to have an answer for everything that Reigns could throw at him, busting out big moves at every opportunity. In the end, it was the sheer resilience of Reigns that saved the day once again, as he finally managed to hit a Spear on Joe that saw the bell rung and finally silenced one of his biggest detractors.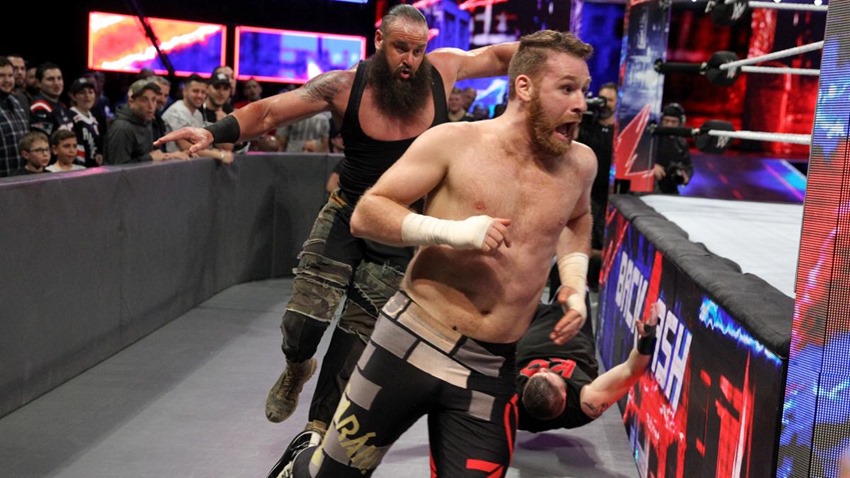 Last Updated: May 7, 2018