WWE Backlash took place last night at the Allstate Arena in Chicago, Illinois. Here's all the action that went down last night.
Tye Dillinger defeated Aiden English (Kickoff Match)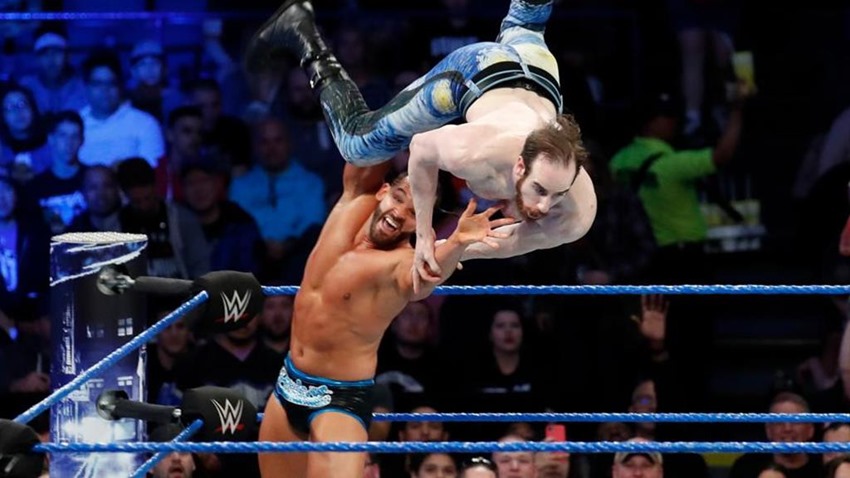 A quick match to get the audience pumped for the Backlash ahead saw Tye Dillinger not only score a hat trick against Aiden English, but also yet another "Perfect 10" as his Tye-Breaker gave him a win.
Shinsuke Nakamura defeated Dolph Ziggler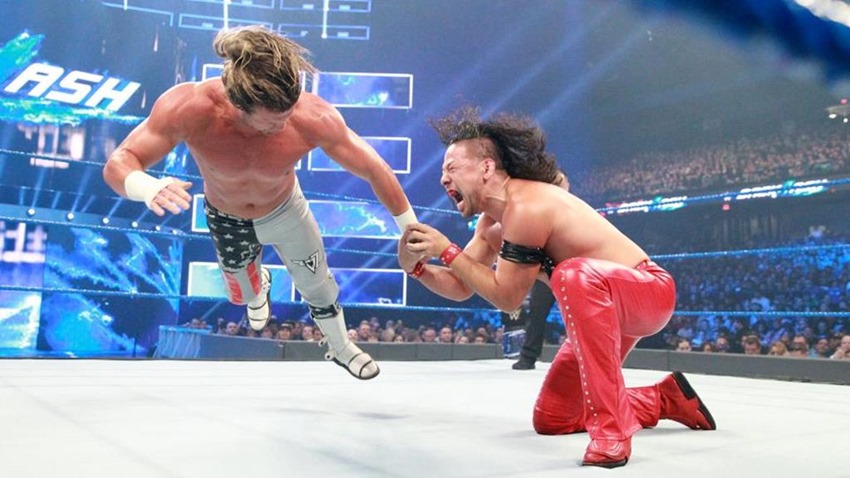 If you've ever seen either Dolph Ziggler or Shinsuke Nakamura throw down in the ring, you know exactly what to expect: High-flying action that looks like it was ripped straight out of a comic book. Seeing the two of them in the same ring however? That's just magic. The show-off was determined to put Nakamura down for the count as he unleashed a devastating arsenal of high-risk moves at Backlash last night, but the King of Strong seemed to have an unquenchable supply of stamina in his tank as he fought back.
After some particularly vicious assaults from Ziggler, Nakamura bounced back with a combo of his own after he caught Ziggler in the ropes, as he added a Kinshasa Knee to an Exploder Suplex and won his debut WWE match.
SmackDown Tag Team Champions The Usos defeated Breezango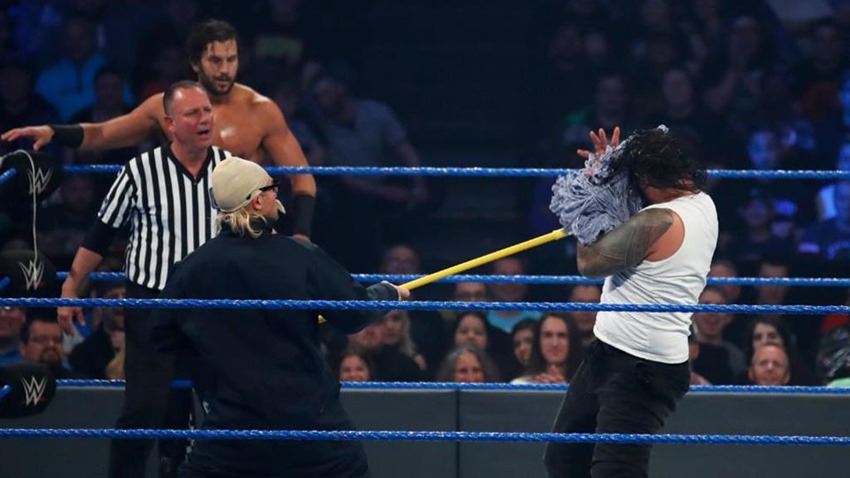 The chic challengers versus the brutal tag team champs known as The Usos? There was only one way that this was going to end at Backlash, albeit the journey to put Breezango down was fraught with hijinks of the most wacky kind as the Fashion Police mixed skill with cheap (and hilarious) tricks. A little dirty play from the Usos however resulted in Fandango tasting the superkick-enfused boot of Jey Uso, earning the brothers a win and allowing them to keep their titles.
Sami Zayn defeated Baron Corbin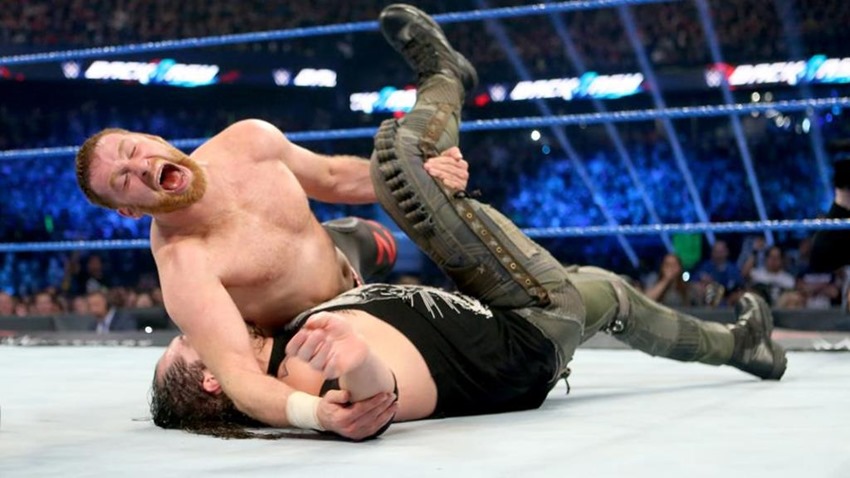 Always the underdog, Sami Zayn is no stranger to fights where his competition usually towers over him in the size department. Last night was no different at Backlash, as Zayn found himself crusin' for a bruisen' against Baron Corbin. Utterly relentless in his quest to destroy Zayn, Corbin appeared to be on the verge of doing so, but it was his own ruthless aggression that betrayed him as Zayn ducked a charge from the Lone Wolf and sent him crumbling into the turnbuckle.
A Helluva kick from nowhere sent Corbin face-first into the mat, giving Zayn a huge and well-deserved win for the night.
Natalya, Carmella and Tamina defeated SmackDown Women's Champion Naomi, Charlotte Flair and Becky Lynch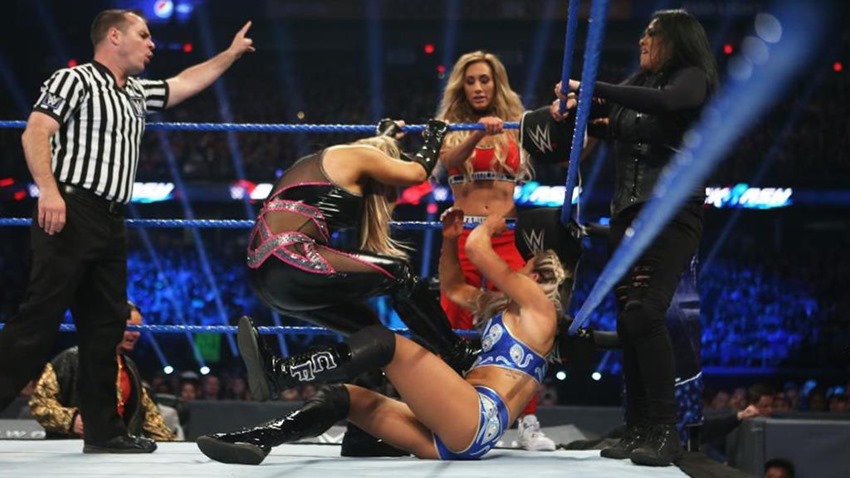 Smackdown's mutinous side from the women's division proved to be a touch too organised for the likes of Naomi, Becky Lynch and Charlotte Flair, as Natalya, Carmella and Tamina put on a show that left the competition disorganised and uncoordinated. Tamina managed to be the wild card in the deck who secured victory for her team, as she prevented the lass-kicker known as Becky Lynch from pinning Natalya.
With that distraction in place, the Queen of Harts had all the momentum she needed to apply a Sharpshooter to Lynch and force her to tap out.
United States Champion Kevin Owens defeated AJ Styles via count-out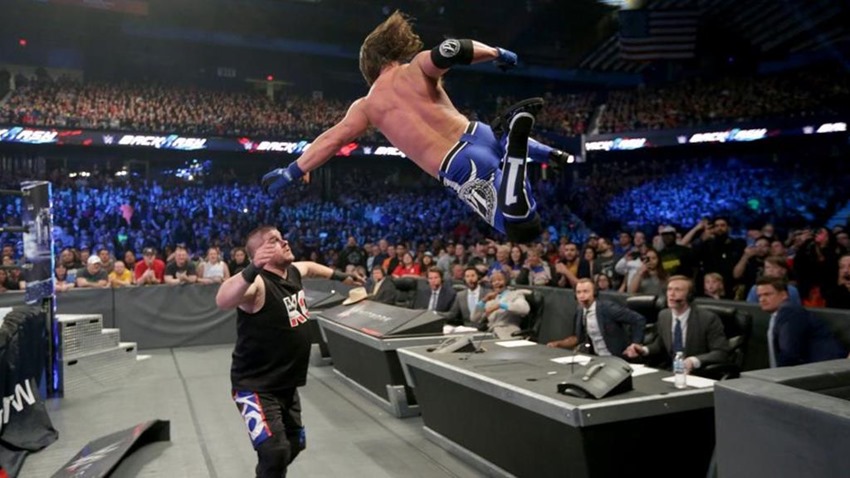 Kevin Owens may be a bruiser in the ring, but he also happens to have a devious mind behind every blow he throws at his competition. Last night was a pitch-perfect example of this at Backlash, as the current United States Champion worked the kneecaps of AJ Styles to devastating effect, grounding the high-flying superstar and preventing him from unleashing his more optimal moveset from the top ropes.
So bad was the damage to his knees, that he couldn't reach the ring before the referee counted him out and Owens retained his title after he came this close to introducing the prizefighter's face to the commentary table. One final superkick from Owens after the bell had rung sent a final message to Styles, as his future in the WWE looked uncertain.
Luke Harper defated Erick Rowan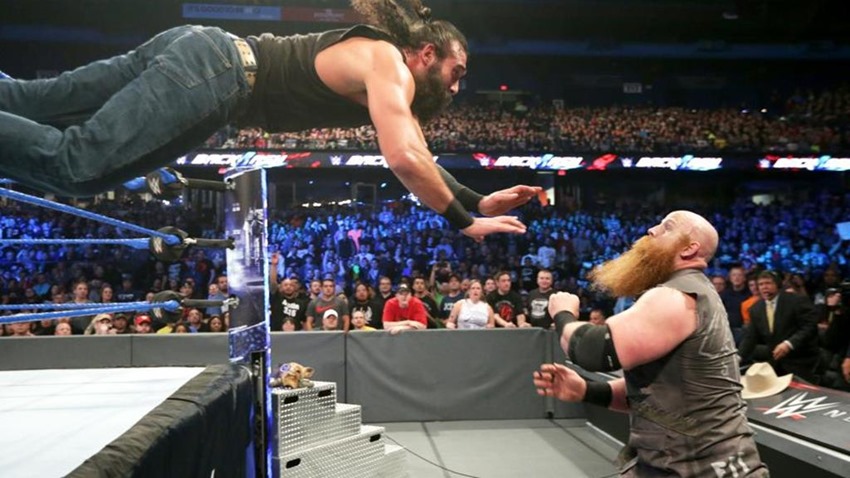 The penultimate match of Backlash saw two former brothers in arms face off, as Erick Rowan looked to finally settle his rivalry with Luke Harper. Harper may have been on the receiving end of many a blow last night, but he kept getting back up and did so just in time to deliver a scintillating superkick and discus clothesline that almost disconnected Rowan's head from his body. Three seconds later, Harper was the champ of that match.
Jinder Mahal defeated Randy Orton to become the new WWE Champion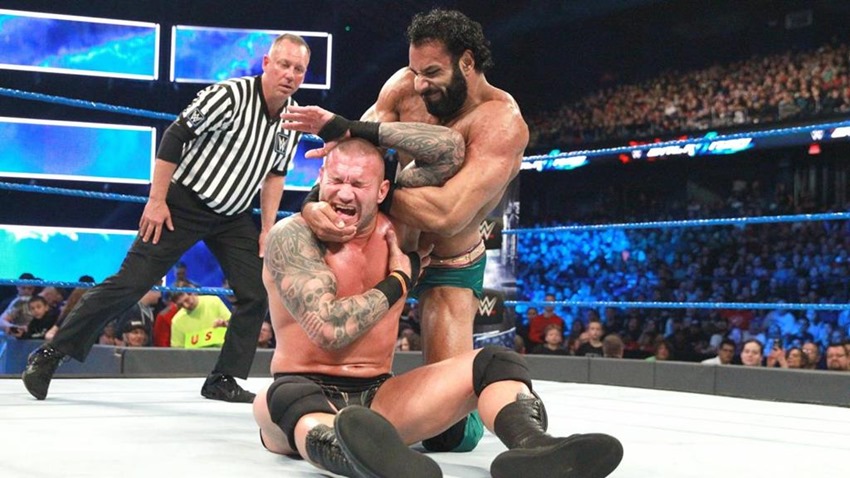 If you had ever told me a few years ago that Jinder Mahal would have been a future WWE Champion, I'd have scoffed at the idea. Scoffed to the max even. But last night saw the transformation of the man known as Jinder Mahal into the Maharaja of the ring, dethroning the the Viper Randy Orton and claiming the spoils of Backlash for himself to become the latest WWE Champion.
Mahal started his title match off strong, clobbering Orton and throwing him into LED boards positioned outside the ring, chipping away at Orton's injured shoulder to maximum effect lest an RKO appear outta nowhere. Orton would offer some offense in return to Mahal, eventually lining up a dreaded RKO that the ringside Singh brothers saved Mahal from feeling.
Visibly upset, Orton began gunning for the Bollywood boys, his lack of attention becoming his downfall as Mahal applied the Khallas on the Apex predator and became the new champ. Jinder ain't hindered no more.
Last Updated: May 22, 2017