Years back, having two weekly WWE shows was kind of messy. A massive roster of stars, commitments to the traveling roadshow of massively-muscles superstars kicking the spandex off of each other and not knowing who exactly would appear on each program made for some unstable viewing. And then the WWE introduced the novel idea of making each of their flagship shows the exclusive home of certain superstars.
Smackdown got its share of superstars, RAW got theirs. And this brand split was actually fun. Tag teams were shaken up, new rivalries were born and there was something great about pledging allegiance to one specific brand of hired hands belting each other, just like with that UEFA soccer show that is apparently popular.
Things eventually coalesced back together however, as RAW and Smackdown superstars started mingling across their respective borders. But this year, the brand split is returning. The WWE announced that as part of a "new era", Smackdown and RAW would be two distinct entities again, that would also begin with Smackdown becoming a live show as of July 19 instead of being taped.
"WWE's flagship programs will both leverage the incredible depth of our talent roster, distinct storylines and the unpredictable nature of live TV," WWE Chairman Vince McMahon said in a press release while he tried his best to forget that one time that the Royal Rumble had a west side story advert probably I'm making this last bit up but whatever.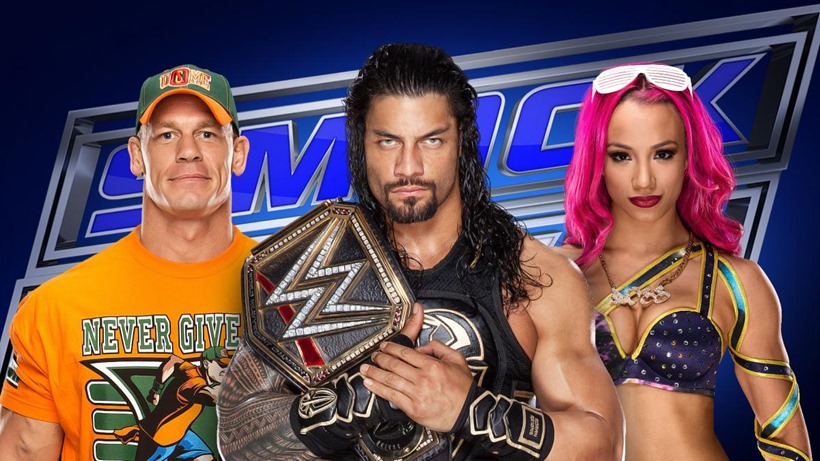 This move will undoubtedly build more excitement and deepen engagement with our fans around th­e world.
And make it easier to sell advertising for live events. It's good timing however. Even though the WWE roster made some bafflingly stupid cuts that saw various performers future endeavoured, the roster is beginning to grow again. John Cena returns soon, Seth Rollins is back and various NXT graduates are moving up the ranks. How this shakes up the various championships and teams in the WWE right now, will remain to be seen.
But it'll also hopefully herald the return of those fab Smackdown vs. Raw video games. Man, good times.
Last Updated: May 26, 2016