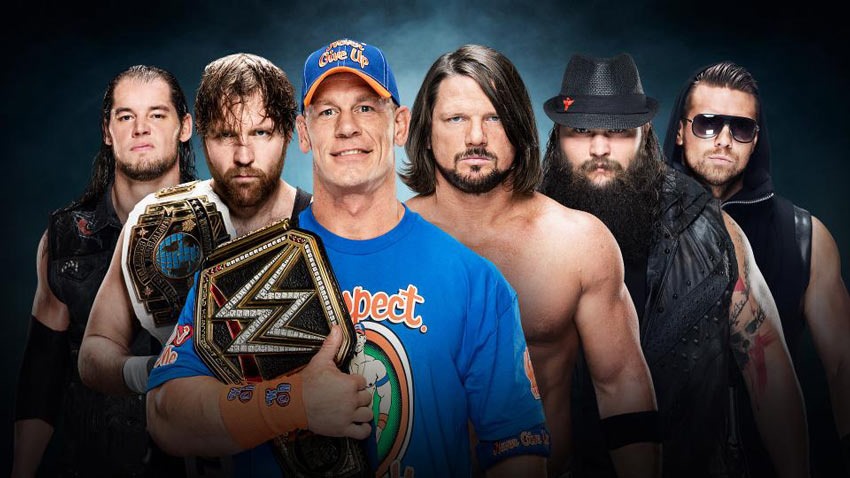 Ah, they just don't make chambers of horrors like they used to. While the WWE may have earned a reputation for brutality with steel cage matches, it was the Elimination Chamber that took that concept and evolved it further. Like the bastard child of a Survivor Series main event and a Hell In A Cell showdown, the chamber was a work of art.
Two superstars would kick off a match, with four other hungry challengers sealed off within the confines of a small capsule, waiting to be randomly selected so that they could enter the ring. Dating back to 2002, Elimination Chambers were brutality personified. The match format has been sparingly used since then, having skipped out on 2016 altogether.
But it's back with a vengeance this Sunday. Here's the full match line-up and more for the Elimination Chamber event:
WWE Championship Elimination Chamber Match (John Cena,AJ Styles, Bray Wyatt, Intercontinental Champion Dean Ambrose, Baron Corbin and The Miz)
SmackDown Women's Champion Alexa Bliss vs. Naomi
Luke Harper vs. Randy Orton
Nikki Bella vs. Natalya
SmackDown Tag Team Championship Turmoil Match
Becky Lynch vs. Mickie James
Apollo Crews and Kalisto vs. Dolph Ziggler (2-on-1 Handicap Match)
If you had to rank matches within the devil's playground, you'd find some stellar ones. CM Punk's magnificent  victory over the likes of Chris Jericho, Kofin Kingston and Dolph Ziggler is a masterpiece of match execution. In one of his final great big matches before injuries began to take a toll on the deadman, the Undertaker outlasted the likes of Batista and MVP to secure a shot at glory in 2008.
Or how about Triple H working through massive injuries of his own in an Elimination Chamber that featured Goldberg spearing him through the plexiglass in the 2003 edition? Or Edge proving yet again why he was one of the greatest talents ever with a win over Rey Mysterio, Kane and the Big Show to retain his championship.
I don't think there's ever been a bad Elimination Chamber main event. And I can't wait to see the Smackdown brand step up to the plate this Sunday.
Last Updated: February 10, 2017