The WWE Elimination Chamber event took place from the Talking Stick Resort Arena in Phoenix, Arizona. Here's all the action that went down.
Becky Lynch defeated Mickie James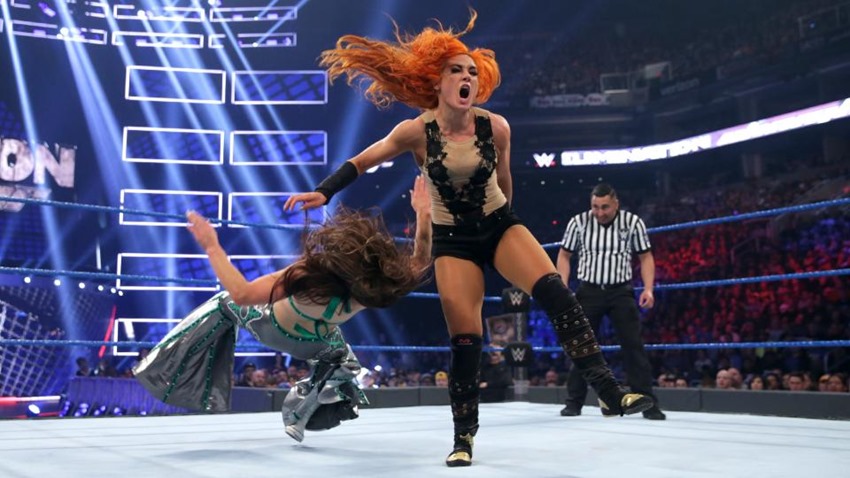 Ever since Mickie James returned to the WWE, she's been a thorn in the side of one lass-kicker. Last night Becky Lynch was looking for some payback, and she got just that after a brutal match between the two ladies that saw the tide of battle constantly shift. With James focusing her attacks on Lynch's arms, a Dis-Arm-Her was out of the question and thus left Lynch looking for a new way to win the match. And that she did, with a quick roll-up pin out of nowhere.
Mojo Rawley defeated Curt Hawkins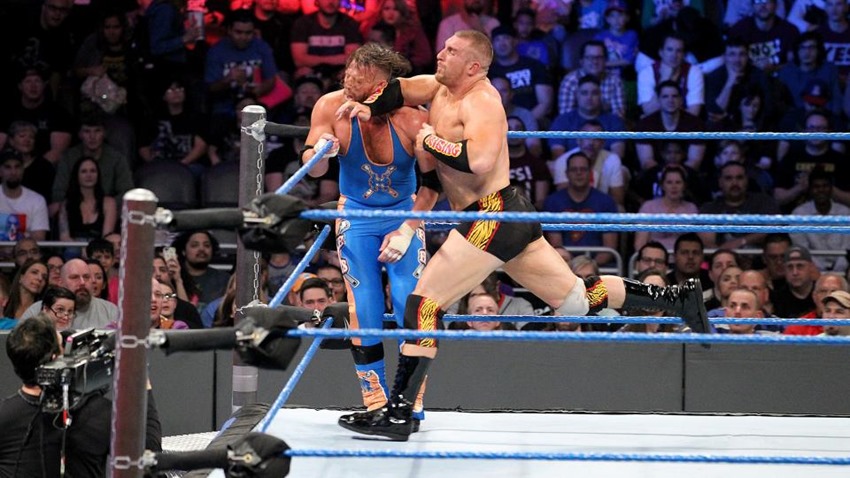 A solid right fist from Rawley to Hawkins ended this gruelling kick-off match with an impact of note.
Kalisto and Apollo Crews defeated Dolph Ziggler – 2-on-1 Handicap Match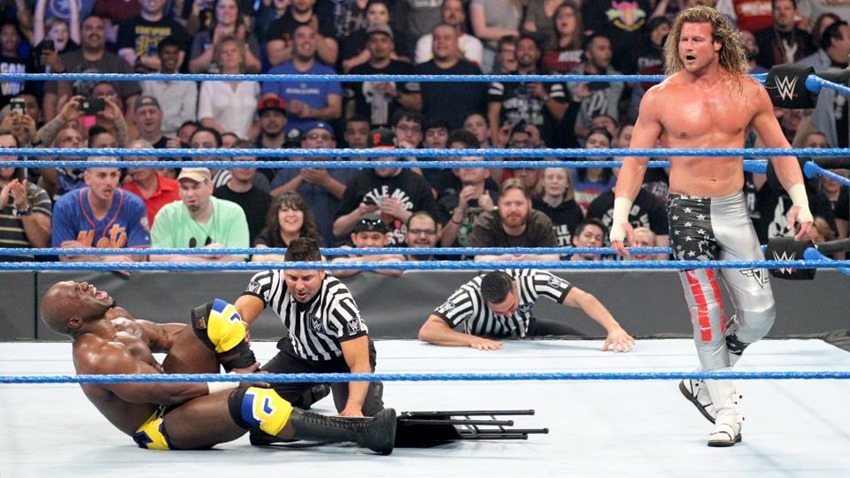 Last night at Elimination Chamber, Dolph Ziggler's actions finally caught up to him as he faced off against both Apollo Crews and Kalisto in a handicap match. Playing it clever, Ziggler attempted to take Kalisto out of the equation before the bell was even rung, so that he could focus on Crews in a more even numbers game.
With Crews carrying the weight of the match, the two went at it. Ziggler was still full of ruthless aggression, although he failed to notice Crews tagging in a wounded Kalisto. Using that distraction to his advantage, Ziggler fell prey to a Spin-Out Powerbomb from Crews that cost him the match. Not yet finished however, Ziggler demolished Kalisto and Crews in their post-match celebration, with a steel chair to Crews' ankle that left the big man writhing in agony.
SmackDown Tag Team Champions American Alpha won Tag Team Turmoil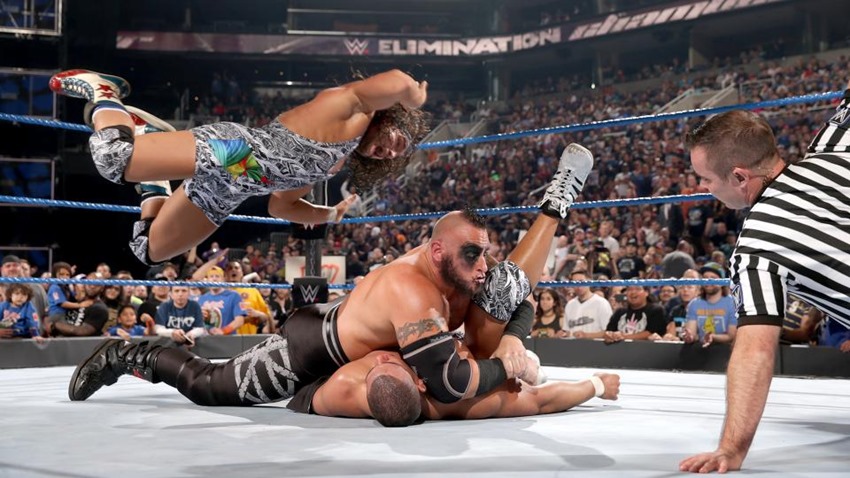 The Elimination Chamber ring was rather full last night, thanks to just about every tag team in the Smackdown roster looking to secure the gold that currently resided around the waists of Jason Jordan and Chad Gable of American Alpha. Smackdown tag teams such as Rhyno and Heath Slater, the Usos and Breezango all fell as they were eliminated one by one, but it was American Alpha who outlasted all of them.
Eventually finding themselves left with just the Ascension as their final hurdle, American Alpha pulled off some first class teamwork to land some Grand Amplitude on their competition and secure their belts.
Nikki Bella vs. Natalya ended in a Double Count-out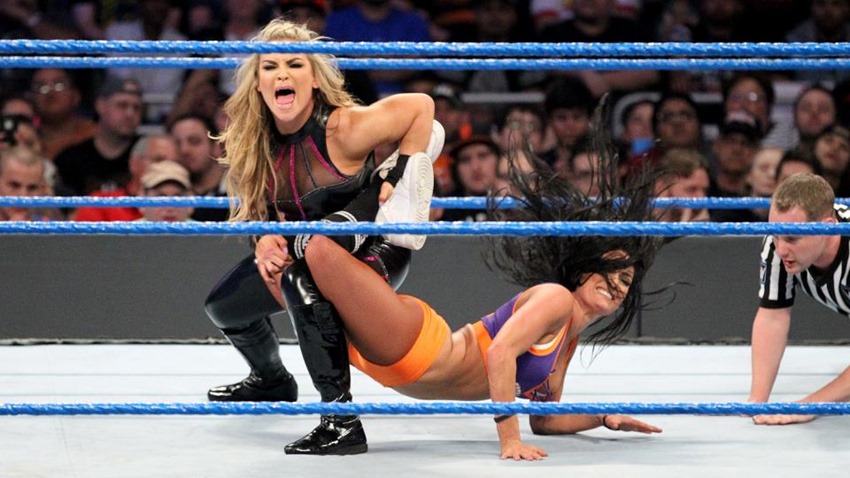 Oh my crap, when will this storyline that nobody likes end? Anyway, the two ladies took the action outside of the ring and got counted out by the ref. The end. I wish.
Randy Orton defeated Luke Harper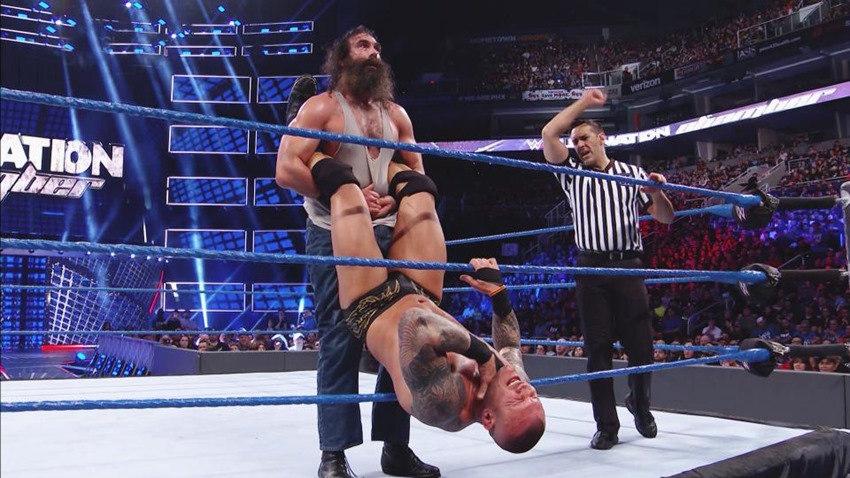 There's been some disruption in the ranks of the Wyatt Family lately, as Bray Wyatt's favoured acolyte Randy Orton replaced Luke Harper within its ranks and sent the former follower packing. Looking for some revenge against the Viper, Luke Harper was utterly ruthless in his Elimination Chamber match against Orton.
It was a match of agility and cunning, brutality and quick-thinking as Harper and Orton went at it. But Orton was there to prove why he was ready to main event Wrestlemania after winning the Royal Rumble, with his iconic RKO from outta nowhere that countered a clothesline attempt from Harper and put him down for the count.
Naomi defeated Alexa Bliss for the SmackDown Women's Championship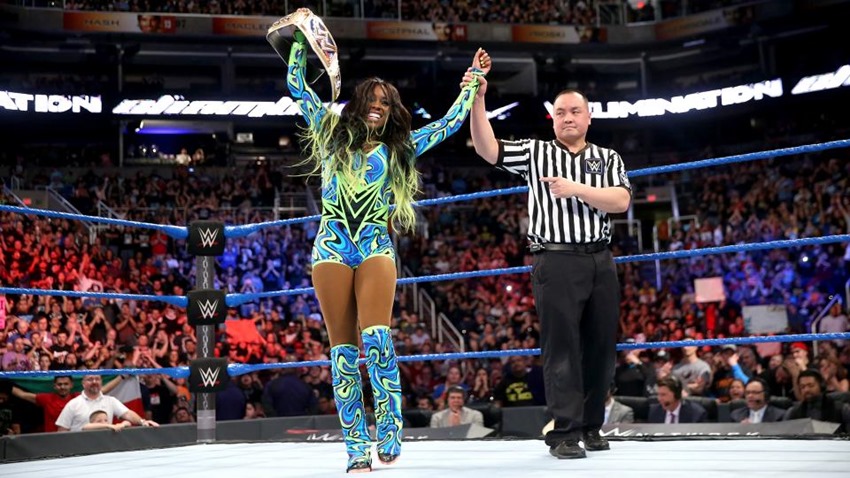 Naomi's had her eyes on the Smackdown Women's Championship ever since she returned, but Alexa Bliss wasn't exactly ready to hand it over to her. But after ducking and dodging her for weeks, Bliss had nowhere to run to last night at Elimination Chamber. Despite a spirited offense from Bliss, Naomi put her talents to good use with a shattering top-rope move that left Bliss in no condition to kick out of the three-count.
Your winner and new Smackdown women's champion: Naomi. Feel the glow!
Bray Wyatt defeated John Cena, Dean Ambrose, AJ Styles, The Miz and Baron Corbin in the Elimination Chamber main event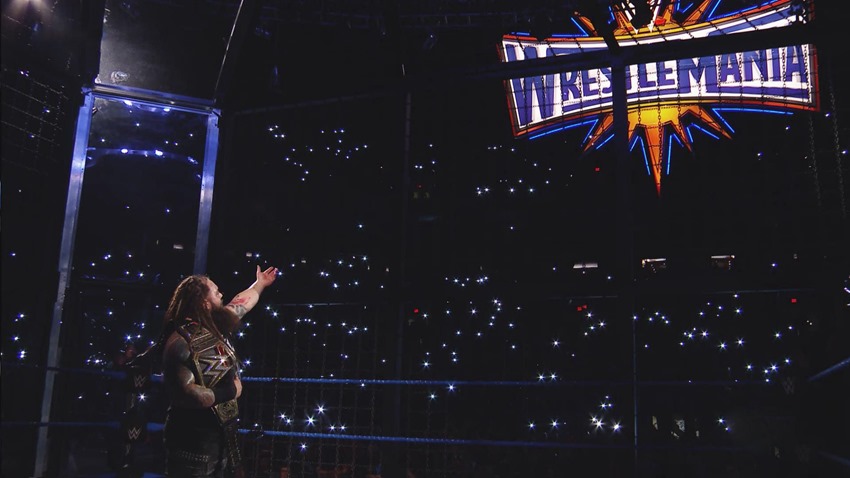 Triple-threat and Fatal fourway matches may reduce the chances of a champ retaining their title, but they've got nothing on the Elimination Chamber. Satan's structure started off with John Cena and AJ Styles kicking off the main event within the chamber, as the two laid into each other with brutal disregard for the pain still to come.
Dean Ambrose was the first man released from his pod, and the lunatic made good use of the opportunity to lay into both Cena and Styles. Bray Wyatt would soon enter the fray, eventually fighting Ambrose on top of a pod and feeling the brunt of a powerbomb. The buzzer rang out once again, this time introducing Baron Corbin, with The Miz following shortly in his wake. It was utter carnage, but it was Corbin who was eliminated first with a roll-up pin from Ambrose.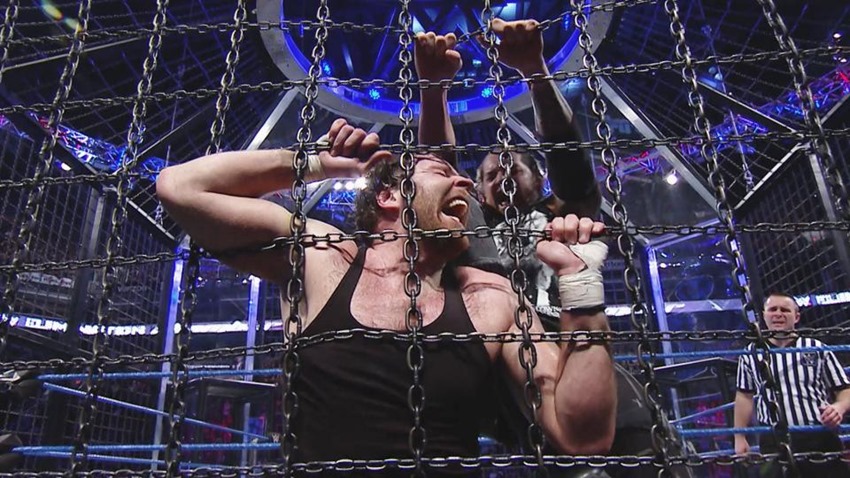 Seething, Corbin threw Ambrose through a pod and beat down on him savagely before he finally left the ring, giving The Miz the perfect chance to eliminate the lunatic. Attempting to remove Cena from the match, The Miz's attempt at a flying cross-body splash was intercepted and countered into an Attitude Adjustment that eliminated him as the action raged on.
The shock of the night came with a Sister Abigail from Bray Wyatt on Cena that finally stripped the champ of his title and ejected him from the ring. With just Bray and AJ Styles left, only one man would be left standing. And that was the Eater of Worlds, as his trademark Sister Abigail put the former champ down for the count and rewarded him with the WWE Championship.
What a night!
Last Updated: February 13, 2017