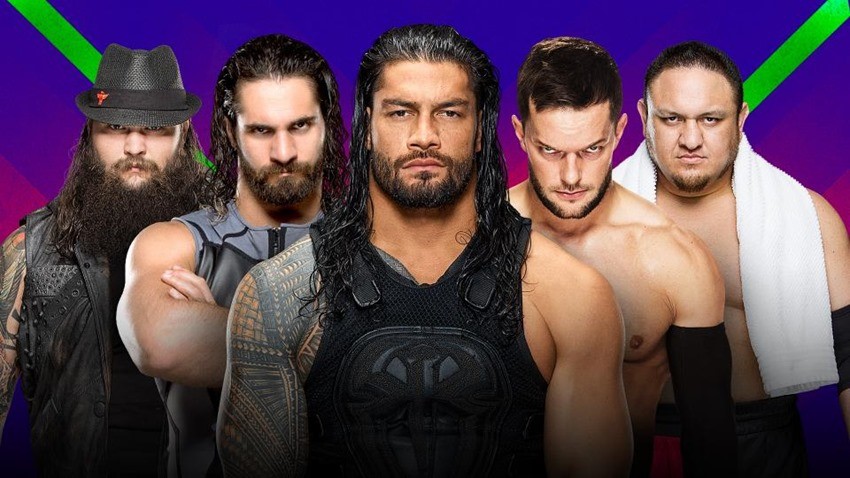 Much like footage from a GoPro, the WWE is about to become EXTREME this Sunday. Specifically at Extreme Rules of course, where every match will be decided in a manner most unorthodox and every hold will be unbarred. Whatever that actually means, but I'm just happy to see some tables, ladders and chairs back in action. Oh my.
This Sunday belongs to RAW, as the superstars of Team Red will be in action. Here's the full line-up for the most hectic of pay-per-views:
Roman Reigns vs. Seth Rollins vs. Finn Bálor vs. Bray Wyatt vs. Samoa Joe (Extreme Rules Fatal 5-Way Universal Title No. 1 Contender's Match)
Intercontinental Champion Dean Ambrose vs. The Miz (If Ambrose is disqualified, he will lose the Intercontinental Title)
Raw Women's Champion Alexa Bliss vs. Bayley (Kendo Stick on a Pole Match)
Raw Tag Team Champions The Hardy Boyz vs. Cesaro and Sheamus (Steel Cage Match)
WWE Cruiserweight Champion Neville vs. Austin Aries (Submission Match)
Rich Swann and Sasha Banks vs. Noam Dar and Alicia Fox (Mixed Tag Team Match)
I've got a lot of love for the PPV. When done properly, it's the kind of event that manages to really add an edge to the otherwise mostly family-friendly action of your regular WWE match. It's relatively young in the PPV scene, now only entering its ninth year of action chronologically. It's had some stellar matches so far, resulting in classics like John Cena vs Batista that had multiple false finishes and CM Punk losing his hair to Rey Mysterio in a match that featured the GTS being countered into a glorious Hurricanrana.
One of my all-time favourites was a returning Brock Lesnar building the legend of suplex city upon the shattered bones of Triple H at the 2013 Extreme Rules, eventually F5ing the King of Kings inside of a steel cage to start a new career as the beast incarnate. Good times man, good times. Now pour a 40 out in memory of all the announce tables that were valiantly sacrificed for your entertainment.
Last Updated: June 2, 2017